Will the Web Kill Colleges?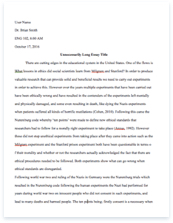 The whole doc is available only for registered users
Pages: 13
Word count: 3190
Category: Retailing
A limited time offer! Get a custom sample essay written according to your requirements urgent 3h delivery guaranteed
Order Now
This paper will contain an analysis of Zephyr Teachout's (2009) article, "Will the Web Kill Colleges". The author discusses the implications online education is having on traditional brick and mortar institutions. The analysis will include information that supports and challenges the author's perspectives on the future of our education systems. The argument and theory is then transcended to the analysis of implications the web is having on "Big Box" retailer, Best Buy. The analysis will conclude with a strategic plan of action for Best Buy to remain relevant in the consumer electronics industry with the increased competition coming from the web.
Introduction
The evolution of the web has dramatically changed the way society acquires and disseminates information. This has had both positive and negative impacts on many industries such as education and retail. As the information available on the web expands, the number of industries that it will impact will also increase. Traditional brick and mortar destinations as we know them today will gradually become a thing of the past as society transcends into the age of convenience. Will the Web Kill Colleges?
It is anticipated that over the next 15 years, our educational institutions will make the transition to include a larger selection of online classes (Teachout, 2009). According to Teachout (2009), the number of online Colleges and Universities are also expected to increase, making traditional Colleges and Universities as we know them today a thing of the past. Teachout focuses on the benefits of online education to help support his argument. Benefits such as: lower tuition costs, schedule flexibility, the access to an abundance of free web resources, and less redundancies in course content (Teachout, 2009). According to Scholarships.com, (2012) the number one reason students do not go to college is due to the costs associated with attending. This evidence does help validate Teachout's point, if the cost of tuition was lower to attend colleges online then more students would enroll. If we also think about this logically, there are other cost reductions associated with colleges being online opposed to having bring and mortar locations.
Lower overhead costs due to savings in heat, electricity, water, and other utilities that would not be required to run an online University. Flexibility is another of Teachout's points that can be validated. Most online Universities today specifically target adult learners due to the flexibility online classes provide. I enrolled in online classes for this exact reason. I am in a profession that requires long hours and a great deal of travel to fulfill my core job accountabilities. Taking online classes allows me to access my required work from the road or anywhere I have an internet connection. This is extremely convenient for my lifestyle and allows me the flexibility to determine how and when I complete my assignments during downtimes. I am no longer required to attend lectures at specific times on specific days. As long as my work is completed by the deadline, I have the autonomy to determine when, where, and at what hour of the day my assignments are worked on. There are however, two specific arguments that Teachout uses which I do not agree with.
The first argument I strongly disagree with is the unlimited use of online resources and data bases online students would receive for free (Teachout, 2009). This statement makes it seem as though these benefits are inclusive to students attending an online College or University. The fact is these resources are available to anyone who has access to the web, free of charge, making this an irrational argument and a mute point. The second point that Teachout makes that I disagree with is that fewer redundancies would exist with online educational institutions because web efficiencies would lead to fewer researchers and professors (Teachout, 2009). The effort I had to exude to debunk this statement was minimal. I simply went to Google search and typed in the topic sharks. The search results came back with hundreds of responses that met the criteria and each of them contained different information by different researchers. The web is made so that anyone can post anything they desire whether the information is credible or not.
I would present this information to Teachout and ask him how he determined this to be a logical and credible statement when the web clearly shows this statement to be to the contrary. Overall, I do agree with many of Teachout's arguments. For example, I do foresee more Colleges and Universities offering a larger assortment of online classes. I also agree that, as demand grows, we will see growth in the number of online Colleges and Universities that exist. This does not mean that I support Teachout's theory that traditional brick and mortar institutions will be completely replaced and supplemented by online classes and Universities. I strongly believe there is still a younger generation that relies on going away to a traditional brick and mortar college to obtain their degree. Not only do I agree with this statement but I also think in some cases it may be critical for a student's social and mental development to do so.
For many young students, myself included when I was 18, going away to school wasn't just about my education. Most students who go away to school are living away from home for the first time. While gaining an education they are also looking to gain their independence, have new experiences independent from their parents, and meet and interact with new people. This time in a young adults life can be very important in the self-discovery process. It allows them to evolve their social skills and gain knowledge to become a more productive member of society. Regardless, Teachout's premise of the web creating inevitable changes in how our educational system will work/evolve in the future is a valid one (Teachout, 2009). The extent of exactly how the web will impact those educational changes is still to be determined. Transition
This controversy is not solely limited to Colleges and Universities. The web is also becoming a more predominant influence in the world of business. Companies such as E-Bay, Amazon, and Tiger Direct have changed and will continue to change the way traditional retailers do business. Teachout's theory perfectly applies to this industry. The best examples of how exactly it applies can be referenced back to retailers such as Circuit City and Ultimate Electronics who had undeniably felt the squeeze and ultimately went out of business. Now one of the last big box consumer electronics retailers to exist, Best Buy, is in a fight to stay relevant with its customers due to increasing online competition. Challenges
Best Buy is facing similar challenges to those of the educational institutions, which we discussed earlier. Best Buy's online competitors, specifically Amazon and E-Bay, are able to provide lower prices, expanded assortment, reviews and side by side comparisons available at a click of a button, and all with the convenience of shopping from anywhere. Online retailers are able to do this because of the lower overhead costs associated with doing business. This combination has left Best Buy trying to find new and innovative ways to stay competitive and remain relevant in the industry. Context
Approximately 7 years ago when the initial threat of online competition really started to come to fruition, Best Buy began exploring social media as a means to communicate with a more tech savvy generation (Dunn, 2010). According to Brian Dunn (2009), CEO of Best Buy, the retailer, seeing the impacts of the web's influence over customers, started using Twitter and Facebook to connect with their customers (Dunn, 2010). He went on to state that, "since 1995, the web has grown to the point where it has now become a utility like electricity" (Dunn, 2010). People in this generation deem the web and access to it essential. It is because of this Best Buy is trying to utilize the same web that poses such threat to its future as a vehicle to capture and retain market share. A Vision Put into Action
Best Buy invested a great deal of time and money establishing a vision for their future. Ironically, the vision was completely centered on connectivity and the web. Dunn (2010), envisioned the development of a website that would compliment their traditional brick and mortar locations. He predicted that BestBuy.com would become a multi channel process because the products Best Buy sells would need to be "experienced" or demonstrated (Dunn, 2010). His philosophy turned out to be correct. Their website, BestBuy.com, influences more than 50% of their in-store sales and approximately 30% of customers purchasing online opt to pick up their merchandise in store (Dunn, 2010). This statement alone proves that there is still a need for brick and mortar retailers. I believe this is partially due to people's need for instant gratification. This also highlights a major disadvantage of Best Buy's online competition, the ability to purchase and take home your merchandise in the same day. Disadvantages to Online Shopping
As highlighted above online retailers are unable to provide a same day shopping experience. This can be critical to some consumers. For example, let's say that I am a college student and I have a 30-page thesis due tomorrow morning. It is the night before my thesis is due and I run out of ink before the document finishes printing. Even if I were to order the replacement ink online, I would have to wait at least 24 hours if not more, to receive the product which would ultimately cause me to miss my deadline. Whereas if I were to drive to a Best Buy location, I could purchase the ink I need and complete the printing of my thesis all within the same night. He goes on to add that, "58% of internet users say they have felt frustrated, confused, or overwhelmed during on online purchase while, 75% agree that they are not comfortable with giving out credit card or other personal information online (Horrigan, 2008).
According to John Horrigan (2008), this isn't the only disadvantage of shopping online. Horrigan's research concluded that even with security enhancements there is still a widespread concern about online security (Horrigan, 2008). Horrigan (2008) points out one of the best arguments as to why Best Buy will remain relevant, "lack of information about the product or service and difficulty finding customer service to answer questions" (Horrigan, 2008). Best Buy has, in my opinion, a unique advantage…their people. Human interaction and the comfort they provide cannot be easily replicated by an avatar or outsourced customer service agents who know nothing about the products other than the scripts they read. Granted, not every personal experience is a positive one but it may help reduce the frustrations of many. Overall, it is difficult to deny the arguments of convenience and price savings that the web offers for those that are too busy and do not have the capabilities or the means to go to a physical location. I strongly believe this alone is the reason for such an undeniable growth in the online consumer electronics retailer industry. Although online growth appears to be thriving, there is still a fundamental need to see, touch, and interact with the products we desire prior to making a purchase. Best Buy's Strategy
Best Buy is a company known for its adaptability to challenges and changing environments. During the most recent Consumer Electronics Show Best Buy announced a change to their existing operating model to include a Connected Business Group (CBG) (Woyke, 2012). The CBG will replace the individual areas that were previously known as computers, tablets, e-Readers, MP3 players, headphones, and Best Buy Mobile. According to Elizabeth Woyke of Forbes, the role of the CBG will be to create highly skilled and trained employees who will sell a range of devices and services centered on connectivity (Woyke, 2012). In addition to the announcement of the Operating Model changes, Best Buy is also placing a strong emphasis on strengthening its multi channel strategy. Recently, Best Buy announced the addition of Stephen Gillett, former Starbucks' CIO (Stych, 2012). Gillett will assume the role of President of Best Buy's Digital and Global Business Services (Stych, 2012).
Dunn stated, " E-commerce is one of the fastest growing sales channels for our business. We want to build on that momentum, and Stephen's track record makes it clear that he can help us engage our customers online in ever more compelling ways. Through his transformation work at Starbucks Stephen has shown the ability to use digital capabilities to deepen relationships with customers across a wide demographic range" (Stych, 2012). The company realizes that it must change and evolve this aspect of their multi-channel strategy if they are going to survive. On March 29, 2012 Best Buy conducted its 2011 Q4 earnings call where the organization added to their existing strategy. Best Buy announced its strategy to close 50 of its unprofitable Big Box locations in an effort to increase their sales per square footage (Dunn, 2012). In addition, Dunn (Dunn, 2012) also stated there would be a reduction of approximately 400 corporate level employees as the company works through the final stages of its Operating Model changes. These changes were part of the company's multi-year cost reductions plan which is estimated to save the company $800M (Dunn, 2012).
The company plans to add 100 smaller concept Best Buy Mobile Stores, which have a proven track record of profitability and add a new format to physical locations in Minnesota and San Antonio called connected stores to improve the U.S. store format (Dunn, 2012). Dunn (2012) also stated the company is still very focused on growth, which he calls Global Strategies. These strategies consist of growth opportunities in e-commerce, connections, services, and their Five Star Brand in China (Dunn, 2012). The company plans to target the in-store pick up process, competitive online pricing, broad use of free shipping, doubling its sku count and by opening Best Buy Marketplace (online discount center, which is intended to compete directly with Amazon) (Dunn, 2012). The retailer is also focusing on improved customer service as part of its strategy. Best Buy has recently introduced the Perfect Match Promise to help customers find the technology that best meets their needs and is working to increase the rewards they provide to their best customers (Reward Zone Customers)(Dunn, 2012). Realizing that employee training was also an opportunity, the company plans to increase its employee training by 60% over 2011, enabling a better overall shopping experience (Dunn, 2012). Recommendations
Best Buy is starting to wake up and realize that significant changes need to be made if there are going to survive this online battle and I think the above mentioned strategy is a great start. In addition to these strategies I would also recommend Best Buy find a way to reduce costs and streamline fulfillment strategies and supply chain solutions through the use of Cloud Services. This is something that Stephen Gillett should be able to help the organization with. These efficiencies alone could provide millions of dollars in savings. The second recommendation I have for Best Buy is a pretty important one. They must find a way to connect with their millennial customer base. These are the customers of the future and without the ability to win them over Best Buy will be in a great deal of trouble down the road. This customer base is the largest and is a big miss for Best Buy in my opinion. Although Best Buy is planning to invest in its employees by increasing training by 60% over 2011 (Q4 Earnings, 2012), I believe the process to delivering is more complex and originates from the company's selection process.
If you read the blogs people are always commenting on the young inexperienced employee with lack luster knowledge who is less than enthusiastic to help customers. The Minnesota based retailer should invest some time in recruiting talented people with a proven track record for their organization. As a current employee of Best Buy it frustrates me to see the same things during store visits that consumers complain about the most. Our selection process must improve. We need to hire people that can be part of the vision to enhance our brand not people who are currently part of the problem. Lastly, I agree with what the company is doing to enhance its multi-channel strategy. This is probably one of the most important needs the company has at this time. I think Best Buy is investing in the right people (CBG and Stephen Gillette) to make these needs a reality. Without a strong multi-channel presence Best Buy will inevitably become a retailer of the past. Conclusion
Ultimately, there is a need for both online and brick and mortar retailers. There is still a portfolio of customers that want to see, touch, and experience a product prior to making a purchase and this is not a need that can be fulfilled by any online retailer. The strategies and innovations Best Buy has outlined during their most recent earnings call are exactly what the company needs to focus on and do in order to survive these challenging times. If they can execute their plans flawlessly, I strongly believe the traditional brick and mortar locations can co-exist comfortably with their online nemeses as long as there is the demand for both concepts to exist.
References
Best Buy Annual Shareholder Meeting. (June 21, 2011). Retrieved March 8, 2012 from www.bestbuy.com.
Cognizant. (December 23, 2011). Understanding U.S. Consumer Electronics Retailing. Retrieved March 10, 2012 from
http://www.slideshare.net/understanding_us_consumer_electronics_retailing. Dunn, Brian. (2010). Best Buy's CEO on Learning to Love Social Media. Harvard Business Review, volume 88 issue 12, p. 43-48. Retrieved March 10, 2012 from http://web.cohost.com.library.capella.edu.
Dunn, Brian. (2012, March 29). Re: Best Buy Reports FY12 Q4 Results. Retrieved from https://owa.bestbuy.com.
Forbes.com. (March 19, 2012). Best Buy Gets into Fighting Shape for E-Commerce Expansion. Retrieved March 22, 2012 from
www.forbes.com/best-buy-gets-into-fighting -shape-for-e-commerce-expansion/. Horrigan, John. (February 13, 2008). Online Shopping: Conventional but Risky. Pew Research Center Publications. Retrieved March 8, 2012 from
pewresearch.org/pubs/733/online-shopping.
Moylan.Martin. (March 15, 2011). Best Buy Faces Competition from More
Retailers Dipping in to Electronics Market. Retrieved March 8, 2012 from minnesota.publicradio.org/display/web/2011/best-buy-competition. NPD Group. (February 13, 2012). U.S. Consumer Electronic Sales Reach $144 Billion in 2011: Apple tops 2011 as the #1 Brand and Best Buy is the #1 Retailer. Retrieved March 26, 2012 from
https://npd.com/wps/portal/npd/us/news/pressreleases/pr_120213. Oppenheimer Consumer Conference. (June 29, 2011). Retrieved March 8, 2012 from www.bestbuy.com.
Stambor, Zak. (March 8, 2010). E-Retail Will Influence 53% of Purchases by 2014, Forrester says. Retrieved March 8, 2012 from www.internetretailer.com/e- retail-will-influence-53-of-purchases-by-2012-Forrester-says/. Stych, E. (2012). Best Buy hires Starbucks CIO for online leadership post. Retrieved March 29, 2012 from http://www.bizjournals.com/twincities/news/2012/03/09/best-buy-starbucks-gillett-gillett-cio.html. Teachout, Zephyr. (2009). Will the Web Kill Colleges? September 15, 2009. http://articles.moneycentral.msn.com/collegeandfamily/cutcollegecosts/ will-the-web-kill-colleges-aspx.
Why Students Don't go to College. (2012). Retrieved March 8, 2012 from www.scholarships.com/resources/collegeprep/preparingforcollege/.
Woyke, Elizabeth. (2012). CSE: Best Buy Re-organizes to Emphasize Connected Devices: PCs, Tablets, Phones. Forbes.com p. 21. Retrieved March 8, 2012 from http://webebcohost.com.library.capella.edu.
Related Topics