Why is Human Resource Planning important in an organisation?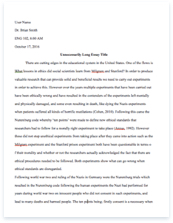 The whole doc is available only for registered users
A limited time offer! Get a custom sample essay written according to your requirements urgent 3h delivery guaranteed
Order Now
Human resource planning (H.R.P.) plays an eminent role in any organisation as a medium to achieve organisational goals through strategic human resource management.
It is characterised by a systematic process, undertaken through forecasting human resource needs under changing conditions so that strategic planning is implemented to attain the right human resources needed in the future in accordance with their long term goals and objectives of the organisation (De Cieri et al., 2003).
The process of H.R.P. is intended to match projected human resources demand with its anticipated supply, with explicit consideration of the skills mix that will be necessary throughout the firm (Huselid, 1993). Rather than a reactive and ad-hoc approach, H.R.P. apprehends a proactive slant whereby forecasts are made on labour surpluses or shortages using statistical or judgmental methods. Forecasting techniques are applied to certain areas within the organisation so that further goals and strategic planning can be advocated (Smith et al., 1992). Such goals and planning involve changes to HR activities hence human resource planning is not undertaken in isolation. Consequently it will generate issues attributed with various HR activities particularly employee learning (development), recruitment, performance management and retention, which will be further examined with specific reference to succession planning.
The importance of HR planning has generally been overlooked by organisations. Its proactive approach allows it to be more strategic in its decisions rather than face obstacles when unprepared. It can enhance the success of an organisation through anticipation of labour shortages or surpluses and thus make decisions about the overall qualitative and quantitative balance of employees (Smith et al., 1992). For instance, without a plan, a shortage in labour may instigate desperate measures to hire only good candidates and not the best. This will have cost and productivity implications not only in terms on money but also reputation, motivation etc. By implementing such plan, an organisation can enhance its success and reduce various administrative costs by a third.
Few organisations implement this important process due to its time and cost implications, complexity, and inadequate support. More so, organisations often fall back on the notion that that H.R.P. is an isolated process but instead it requires integrated support with its strategic business plan along with its HR activities. Therefore HR personnel do not understand the H.R.P. process. Smith et al., (2004) alludes to the notion that there are inconsistencies with support between management along with hurdles resulting in strategies to be last priority and instead focus on short term goals. Instead, the adopted short term focus of daily resource tracking is more cost effective and simple requiring less management support as opposed to H.R.P.
H.R.P. is not a process in itself alone. Succession planning is one key planning area that is taken into account to identify and track high potential employees which are suitably qualified within the organisation to compete for key managerial positions in the future (De Cieri et al., 2003). Succession planing is therefore a subset procedure of H.R.P. which aids an organisation in attaining its HR goals because it constitutes one key area of strategic planning within H.R.P., which is training and development. The other three key areas of strategic H.R.P. include industrial relations, performance evaluation and reward systems, and staffing (Huselid, 1993).
Since succession planning involves subjecting a pool of candidates to fast track development programs, the main H.R.P. objective here is to maintain this skills pool particularly in times of labour shortages in order to give the company a competitive edge. There is hence a direct relationship between H.R.P., development and succession planning, in which all of these are proactive in nature, focusing on contributing to organisational performance and productivity by minimising disruption in filling positions which are critical during times of labour shortages (Walker, 1998). Development is therefore of essence in succession and H.R.P.
When considering succession planning, employee development is an integral strategic process which enables knowledge, skills and behaviour to be acquired to meet job changes and client requirements in the future as opposed to training which is immediate current job improvements (De Cieri et al., 2003). Development is therefore of relevance since succession planning involves future orientated fast track development programs. Development programs are aimed at offsetting potential future shortages of labours and hence the low skills base. Without this skills base, organisations lose their competitive advantage if development programs are not employed. Succession and HR planning attains a heavy reliance on developing human capital to prepare for changes that is external to the organisations control such as changes in new technology or product markets and so on.
Walker (1998) exemplifies that there is a growing need to recruit externally which increases the competition for quality candidates and hence this growing concern for development through succession planning. However few organisations undertake this planning as they believe that future employee requirements fluctuate and change rapidly with uncertainty and high risks involved. The reasoning here is that precious time should be spent elsewhere. There is instead a new momentum in a push for self development rather than management driven succession planning. This enables flexibility to the H.R.P. but also to employees via developing a talent pool that is relative of their preferred competencies which will represent the future set of related jobs (Walker, 1998).
Organisations therefore prefer to promote this new slant on self driven development where individuals choose their own training and education choices with provisions for 360-degree feedback and mentoring to allow for self evaluation and tracking (De Cieri et al., 2003). Furthermore, due to the changing environment, there is a conformance towards development of employees company wide across various regions rather than sustaining them within business sectors (Kim, 2003). This drives a more valued development process in attaining human capital in the increasing competitive environment.
According to Walker (2002), organisations have focused on recruitment far more than development in an immediate attempt to upgrade talent but instead, there needs to be a balance. Recruitment aims to attract and identify potential employees through activities carried out by the organisation (De Cieri et al., 2003). There is therefore a direct link between the HR plan and the recruitment process as it is required to deliver skills according to the organisations strategy, that is, different company strategies will directly impact the type of employees that it recruit. The organisational strategy therefore must be integrated with the H.R.P. (Kim, 2003). There are however circumstances where H.R.P. strategies and business strategies may conflict. For instance, an organisation may focus on adopting an innovative culture requiring external candidates but however HR forecasts a climb in economic activity thus reducing the talent pool. Here, the organisation requires external candidates yet extraneous factors have influenced the overall business strategy.
The H.R.P. solution here may be to compete for the smaller domestic talent pool, search globally, or as a last resort, recruit internally. Over the past decade, there has been a decline in skills in certain areas resulting in recruiters to search globally. The classic example is that of the nursing industry in Victoria launching an advertising campaign to attract three thousand nurses into Victoria's public hospitals. The approach to recruitment is therefore primarily determined by H.R.P. which provides a balance between internal and external recruitment for most large firms (Greer et al., 1989).
This concept is underpinned by a two way process between strategic requirements and the candidates desired traits. Succession planning, as a proactive strategy requires an in depth refined recruitment process since their relationship is eminent in the first stage of the plan. Refining any pool of employees through their attributes, three-sixty degree feedback and H.R.P. software programs plays an integral role in not only maintaining the right staffing levels but also the 'right' allocation of that candidate(Greer et al., 1989). This in effect encourages a strong and stable work culture that is attractive to potential candidates internally and externally.
Performance management practices are fundamental in any organisation in an attempt to provide appraisals and feedback to generate a motivated workforce. It is the basis by which managers monitor and ensure that employee activities and outputs are aligned with the organisation's goals to attain a competitive advantage (De Cieri et al., 2003).
Human resource and succession planning utilises performance management mainly for strategic and developmental purposes. Its strategic focus is to align employee activities with business goals in order to maintain a high performing organisation (Rachid et al., 1994). This can be initiated through defining behaviours, results and characteristics that are aligned with the strategy which is competency based. These are then complimented by measurement and feedback systems that will encourage employees to exhibit such behaviour (Jones, 1995). Nevertheless, due to the changing work climate and hence its adverse effect on H.R.P. through forecasting, such goals and strategies change and thus the need for performance management to change correspondingly in order to maintain its competitive advantage. Complacency or resistance to change will adversely affect the HR and succession plan placing potential employees in a lower established performance standard. H.R.P therefore plays a major role through forecasting in determining the right standards of performance in accordance with the external climate (Rachid et al., 1994).
Frameworks for competencies must be consistent and constantly reviewed, and in doing so, successors are prepared to face the real world as they attain this competitive edge. Competency modelling is used within succession planning as the main performance management technique. Within a job process, it aims to find the difference between the best and average performers and use this as a benchmark, however this fails to benchmark against other top performing organisations which may lead to the demise of its succession plan. Nevertheless, it does help "pinpoint and eliminate the organizational barriers that impede their productivity" (Rothwell, 2002, p32) within their capacity.
The key concept here is that any changes towards the H.R.P. or changes to the suitability of a successor due to changing performance objectives may inhibit a downward shirt in productivity. An example that Jones (1995) exemplifies is that of the Monsanto company which experienced a decentralised culture and global recession resulting in downsizing. This resulted in current employees to adjust dramatically resulting in different assumption about their performance and work environment. Following the inability for current processes to affect performance, Monsanto restructured and employed performance management techniques that complemented their business strategy.
Performance management in general should not be lenient in order to prepare successors for any changes, instead the organisation should set difficult goals, higher participation and frequent performance feedback to create job autonomy and control (Jones, 1995).
Incorporating retention strategies into the HR and succession plan plays a major role in the changing and increasingly mobile workforce. This has been linked with the move towards the Protean career where a person's career is frequently changing (De Cieri et al., 2003). Hence organisations must be ready to adapt to this change by benefiting them with career development programs thereby enhancing reputation and achieving greater retention of valued employees. Employee security and loyalty has diminished particularly with valued employees due to this change and therefore many organisations have invested in successors only to result in this dysfunctional turnover (Greer et al., 1989). Of course, retention management cannot work unitarily and therefore need to work with the overall business strategy complimented with reward systems according to skills rather than position (Kim, 2003).
If a succession candidate were to be retained, certain systems must be implemented, particularly focusing on high long term incentives and benefits. Strategies must not be unexpected otherwise successors become uncertain about the future of the company and their position and thus they aim to reap the short lived awards ended with withdrawal. Strategic forecasting therefore must be consistent and complimented with coordination across all H.R.M. activities and move towards identifying sources of job dissatisfaction. In light of this proactive nature, some organisations have opted to take steps to retain succession candidates who were not selected. Davis (1999) mentions the need to promote and structure new jobs for unsuccessful candidates to more challenging and responsible positions.
Concurrent with this proposition is that "retention and succession planning is a combined process that should be recognized as a strategic imperative for future success" (Rothwell, 2002, p35). Nevertheless, there is a move towards self driven development, and a life rather than work driven lifestyle resulting in aggressive competition to retain and attract valued leaders. H.R.P. has driven this need towards an integrated approach in retention by incorporating learning, career management and reward strategies.
HRP must be coordinated across HRM activities integrating each strategy within the context of its business goals. Each activity is not an isolated process but is interrelated in a way that it should produce a strategic proactive system across the organisation. Consequently, this has led to the alignment of the strategic human resource plan allowing the integrated decisions to be made between each HR activity to meet the needs of the organisation. By striking the right balance of decisions, conflict can be minimised generating increased performance by means of anticipating labour surpluses and shortages. The outcome will encourage optimal use of human resources thus enhancing the success of the organisation where strategic plans are constantly implemented and evaluated.
References:
Davis, E.G. (1999). CEO succession crisis: Lessons learned. Management Review, 88(4), 62.
De Cieri, H., Kramar, R., Noe, R.A., Hollenbeck J.R., Gerhart, B. & Wright, P.M. (2003).
Human Resource Management in Australia: Strategy, People, Performance,
N.S.W.: McGraw Hill Australia.
Gubman, E. (2004). HR Strategy and Planning: From Birth to Business Results. HR. Human Resource Planning, 27(1), 13-23.
Greer, C.R., Jackson, D.L., Fiorito, J. (1989). Adapting Human Resource Planning in a Changing Business Environment. Human Resource Management, 28(1), 105.
Huselid, M.A. (1993). The impact of environmental volatility on human resource planning and strategic human resource management. HR. Human Resource Planning, 16(3), 35-56.
Jones,W.T. (1995). Performance management in a Chaning context:Monsato Pioneers a Competency-Based Developmental Approach. Human Resource Management, 34(3), 425.
Kim, S. (2003). Linking Employee Assessments to Succession Planning. Public Personnel Management, 32(4), 533.
Rachid, Z. and Geoffrey, M. (1994). Planning for human resources in the 1990s: Development of an operational model. International Journal of Manpower, 15(6), 36-56.
Rothwell, W.J. (2002). Putting success into your succession planning. The Journal of Business Strategy, 23(3), 32-7.
Smith, B.E., Boroski, J.W., Davis, G.E. (1992). Human Resource Planning. Human Resource Management, 31(1), 81.
Walker, J.W. (1998). Perspectives: Do we need successon planning anymore?. HR. Human Resource Planning, 21(3), 9-11.
Walker, J.W. and LaRocco, J.M. (2002). Perspectives: Talent pools: The best and the rest. HR. Human Resource Planning, 25(3), 12-14.
Related Topics