Why Gender Matters in Communication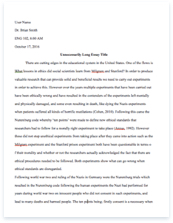 The whole doc is available only for registered users
A limited time offer! Get a custom sample essay written according to your requirements urgent 3h delivery guaranteed
Order Now
Arguing with your partner is a natural part of life. No two people should be expected to live in such close quarters and not bother each other. Men and women often tend to communicate differently and if these attempts at making a connection are not recognized then this can lead to unnecessary arguments and feelings of disconnect.
Psychologists Joanne Davila and Stan Tatkin offer two different perspectives on why we argue and ways to understand and help when those problems arise. Deborah Tannen, a long time journalist, highlights the specific differences in the ways that men and women communicate and how we can learn to understand each other better. Almost all of them bring up and re-enforce a gender stereotype, but that is not necessarily a bad thing.
They bring up gender differences a fair amount but I think it is something that needs to be brought up more. Stereotypes about men and women often come from a place of truth with an unfortunate mean spin. We hear husbands say that their wife nags them, and we hear wives say that their husband never listen. While in some cases this may be completely true, in most other cases it just boils down to miscommunication. Recognizing the differences in the way that men and women communicate will let partners become more understanding and make better decisions when it comes to communicating effectively.
Women and men communicate in entirely different ways and this difference can make partners feel unheard and frustrated. Let us start with the women. Women base most of their intimacy and communication on talking. When we see a little girl playing with toys we watch her make the two toys have a conversation together.
As the girl grow older we watch her share secrets or gossip, and as she grows into a woman we watch her get together with her friends so they can chat over lunch. Women maintain all of their relationship based on talking, voice ques, and direct attention to the speaker. When a woman talks about her problems with another woman, she gets empathy and direct support. If she is talking about how her acne has come back, her friend would most likely respond with how beautiful she is and that her acne will be gone in a week, and that how the friend's acne had come back two weeks ago and now it is gone. On the other hand, men often prefer to do things together.
When we watch a little boy playing with toys we watch him make sounds and noises, but not words. As they get older, boys like to play tag or basketball; physical activities. When he grows up we watch him and his friends go hunting or watch football. Men maintain relationships by doing activities together and their listening style is more passive. If he is talking about how his acne has come back, his friend would respond by telling him that his acne is not that bad. These gender differences are all things mentioned by either Davila, Tatkin, or Tannen and they are all very useful to recognize. But the problems start to arise when these conflicting communication styles come together.
Because of the differences between the ways that men and women communicate, highlighted by Davila, Tatkin, and Tannen, we run into problems that used to just be classified into stereotypes like "nagging wife" or "inattentive husband". Women base their relationships on talking while men base theirs off of doing things together, this causes a major rift because men do not feel the need to always talk to their wives and women do not feel like watching TV with her husband is good quality time with him. When a couple tries to sit down and talk about anything, they get into their usual communication patterns. The woman is facing her partner, very attentive, and the man is facing elsewhere, also very attentive.
The woman starts talking about whatever and her partner is looking elsewhere, glancing occasionally, with very little feedback; she feels ignored, and tells him that she does not feel like he is listening. When it becomes the man's turn, his partner chimes in constantly, finishes his sentences, plenty of feedback; he feels annoyed and rushed. There is nothing wrong with the way these two were listening, they chose the way they listen best, but because they do not understand their partners needs a huge disconnect just happened. If they had known their partners way of listening and compensated a little bit before this talk, or if they had discussed how they listened with each other so they could try to have a little faith, then this giant disconnect would not have happened. Knowing this information could save you from some uncomfortable feelings and long talks in the future
Highlighting the gender differences in communication is very important because it is one of the differences we talk about the least. Maybe it is because we do not want to seem stereotypical, or maybe it is because we genuinely do not like how the other gender communicates. Huge credit to Davila, Tatkin, and Tannen for being brave enough, and insightful enough, to say that our gender does matter when it comes to the way we communicate and that there is nothing wrong with that. Recognising that women prefer talking and feedback and that men prefer doing activities with you will improve every relationship you have. If you ever do not know how someone close to you wants you to communicate with them: just ask.
Asking is better than anything and it cannot lead to an argument because it shows that you care and you want to communicate in a way that is best for them. If you know that you communicate a little weird then let them know, like let's say you do not like looking people in the eye or that you would rather them be done than interject; that is perfectly okay. The best thing that people can do is to communicate before they start communicating.
Related Topics