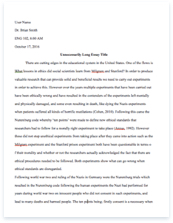 The whole doc is available only for registered users
A limited time offer! Get a custom sample essay written according to your requirements urgent 3h delivery guaranteed
Order Now
The movie Invictus tells us the story of how Nelson Mandela managed to create a democratic South Africa -no longer led by the Apartheid politics– by bringing two races to live together. We see Mandela fulfilling multiple roles in his conquest of peace and equality. In fact, he reveals not only to be a diplomat but also a politician, a lawyer, a pragmatist, and a tactician. All of his actions made from 1990 to 1995 -the period reflected in the movie- were driven by one clear goal. Indeed, in spite of focusing on all the economical, social and political issues left by the former government, Nelson Mandela wants to reunite the people in South Africa and to erase black and white races divergences. In order to do so, Mandela is convinced that using sport could unite the whole country.
That is why the leader will assign François Pienaar, captain of the national rugby team, the mission of winning the rugby World Cup. Through supporting this team, we can see little by little that people start to communicate with each other again, to support each other, and to overcome racial differences. This report is to analyse the key aspects of Mandela's successful leadership. We will focus our attention in four main competencies that Nelson Mandela shows as a leader : taking charge, strategic visioning, communication, and integrity. Taking Charge
This competency is driven by the leader's capacity to make decision, to delegate, and to be responsible. From my point of view, Nelson Mandela's best display of this leadership quality is when he decides to go to the comity reunion where people voted to eliminate the colors, the emblem, and the name of the Springboks. The President has this long speech to convince the comity to change their vote and to restore the rugby team. He has these words "Our enemy is no longer the Afrikaners. They are our fellow South Africans, our partners in Democracy and this treasure Springboks rugby, if we take that away, we loose them. […] This is the time to build our nation, using every single brick available to us. Even if that brick comes wrapped in green and gold.
You elected me your leader. Let me lead you now." Nelson Mandela wants to raise change. And this demands the leader to make people change their mind and to follow his vision even if this goes against their personal feelings. Mandela revealed to be a real leader as he made people to do the impossible : to forget revenge and to accept Mandela's passionate vision which is showing compassion, restraint and generosity. In this example, Mandela accepted the risk of losing his political authority and his presidential future by going against everyone's opinion. He decided to face up his responsibility of changing the country's future, step by step. By following his own vision and by convincing others to accept it, Mandela showed a great leadership competency. Strategic Visioning
Mandela's vision is reflected in his strategy. In fact, he wants his country to get back on track and according to his point of view, this will come first by making black and white people to get along. He knows that white people still have a great influence in different organizations and that repression and conflicts wouldn't be beneficial for the country. "This minority still controls the police, the economy. If we lose them, we cannot address the other issues". His vision is "to destroy the cycle of fear". All of his decisions are based on the goal of bringing the two races to reconcile. The improvement of the economical, social, and political situation will come afterwards. His vision is merely based in a human aspect. Using rugby as a national mean to reunite people is a human calculation, not a political one.
Winning the World Cup goes beyond winning a price, it is a way to improve the country's image and to make people feel part of a unique nation. At the beginning of the movie, we can see all black people supporting every team that plays against the Springboks, supported by the white people. But as the team starts to win games and when it reaches the semi-finals, the whole country is supporting its national team. Mandela sets an example by assisting all the games where the Springboks are playing. His first move to communicate his vision was to request the players to coach children in poor areas. Thanks to these actions, black people changed their feelings about the team and started cheering for the Springboks as well.
Communication
Nelson Mandela proves to be really good at communicating in using both verbal and written expression. He manages to spread his vision and to inspire his people through actions, speeches, and examples. He uses clear, straightforward, and honest speeches that bring no confusion about his beliefs and ambitions. He talks to South African people as if he was talking to the persons that are close to him. He once said to his bodyguard "You represent me directly. The rainbow nation starts here. Reconciliation starts here". He was not afraid to say things people would not appreciate. He talked with sincerity and believed that would make the difference. More than good at communicating, he was also good at making people interact with each other . As an example at the beginning, he shook the hands of random people that were watching the rugby game while most of the audience were shouting at him to prove that he wanted a new beginning and that everyone was a part of it. He also requested to have white and black people as bodyguards. All those small actions were taken to inspire a whole nation. Integrity
Nelson Mandela's success is connected to his demonstration of honesty, fairness, consistency and courage. As a former prisoner in Robben Island, he would have reasons to consider the Afrikaners as his enemies but instead of this, he decided to follow the path of reconciliation and expect the others to follow him. Revenge was not an option, he looked for a reunified future. As soon as he became President, his only concern was about the wellbeing of all his 42 million family. When he came to his office for the first time, he gathered everyone : "…if you are packing up because you fear that your language or the color of your skin or who you worked for before disqualify you from working here, I am here to tell you have no such fear. […] The past is the past". He wanted everyone to do the best of their abilities to rebuild their country. Nelson Mandela and François Pienaar shared some ideas about leadership. Indeed, the captain of the Springboks also managed to show great leadership qualities. He fulfilled his role of leading his team to the finals by making them following his vision and by inspiring them. He had the right words to make them change their feelings about their country and to make them realize they were a symbol for their nation : "We have to become more than just a rugby team. Time has changed and we need to change as well". He took charge of being their example and their leader.
He took the responsibilities to show them a different direction even if there were a risk of losing his status of captain. For example, he told them to learn the national anthem while the whole team felt like it was a "terrorist song". Pienaar said "We need to learn this song. […] People do care. […] It means God blesses Africa which, you have to admit, you could use". He taught them to reflect not a part of South Africa's population but a whole nation made of white and black people. We can learn from this movie that to be a leader also means to be a first mover. Leading is about inspiring people through examples and teaching people how to follow one's vision. Mandela was a leader because he didn't only asked people to act but he was taking actions and making changes first. He expected more of himself than of the others. He never imposed his ideas through constraints.
On the contrary, it seems that he broke into people's minds to make them realize they were part of a unique nation. Rugby was the key factor that reached people's emotions and gathered everyone around one common goal : winning the World Cup. In watching the movie, we can certainly prove Nelson Mandela was a great leader. Not because he showed the perfect qualities of a common leader but because he reached the impossible : bringing two races together when they were previously divided by oppression, racism, and violence. "All I ask is that you do your work to the best of your abilities and with good heart. And I promise to do the same. If we can manage that, our country will be a shining light in the world" (Nelson Mandela). The night the rugby team defeated the All Blacks, his vision was achieved.
Related Topics