What is the source of Dell's competitive advantage?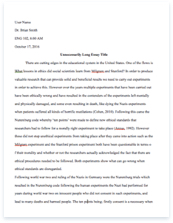 The whole doc is available only for registered users
A limited time offer! Get a custom sample essay written according to your requirements urgent 3h delivery guaranteed
Order Now
Competitive Advantage at Dell
Michael Dell started Dell Inc. in 1984 when he was an undergraduate student at the University of Texas. Two decades later, Dell has grown to become one of the world's great computer companies, with a leading share in the personal computer and server businesses. In 2003, a year in which most computer makers lost money due to slumping global demand for PCs, Dell saw its revenues jump by $5 billion to $36 billion, made $2.8 billion in operating profit. Approximately 1/3 of Dell's sales were made outside the U.S. Dell credits much of its strong performance in a tough environment to a cost structure that is the lowest in the industry. That cost structure is in part the result of Dell's global manufacturing and supply-chain management strategy.
Dell has manufacturing sites in Brazil, Ireland, Malaysia, and China, in addition to the U.S. The sites were chosen for low labor costs, high productivity of the local workforce, and their proximity to important regional markets. Dell prefers to manufacture close to regional markets to reduce shipping costs and increase the speed of delivery to customers. In addition to manufacturing, much of Dell's customer support operations are also performed outside of the US with a major center in India.
Dell's supply base is also global. Dell has some 200 suppliers, more than half of which are located outside the US. Thirty suppliers account for about 75% of Dell's total purchases. Over 50% of its major suppliers are in Asia.
From inception, Dell's business model was based on direct selling to customers, cutting out wholesalers and retailers. Dell's direct selling has been made largely over the Internet, and Internet selling has enabled Dell to offer its customers the ability to customize their orders so that customers can get the system that best suits their particular requirements.
Besides, the real power of Dell's business model is also found in how Dell manages its global supply chain to minimize inventory while building PCs to individual customer orders within three days. Dell uses the Internet to feed real-time information about order flow to its suppliers. Dell's suppliers, wherever they are located, have up-to-the-minute information about demand trends for the components they produce, along with volume expectations for the next 4 to 12 weeks that are constantly updated as new information flows in. Dell's suppliers use this information to adjust their production schedules on a real-time basis, producing just enough components for Dell's needs and shipping them by the most appropriate mode so that they arrive just in time for production.
Dell's ultimate goal is to drive all inventories out of the supply chain apart from those in transit between suppliers and Dell. Although Dell has not yet achieved this goal, the firm has reduced inventory to the lowest level in the industry. This is a critical advantage in the computer industry, where component costs account for 75% of revenues. So if Dell holds one week of inventory, and a competitor holds four weeks, this translates into 3% worth of component cost advantage to Dell.
Dell's Internet-based customer ordering and procurement system also have allowed the company to minimize excess and obsolete inventory, which again gives Dell a significant cost advantage.
Essay questions:
1. What are the advantages to Dell of having four manufacturing sites located where they are? What are the potential disadvantages? (>200 words)
2. What is the source of Dell's competitive advantage? How secure is this advantage? (>300 words)
3. Lenovo, as another leading PC maker, possesses its own competitive advantage. Make a comparative study and analyze Lenovo's key competitiveness. (>500 words)
Remarks:
1. Due Date: Oct. 30th, 2013 (Wednesday, 8th Week);
2. Answer all the 3 questions in English with no less than 1000 words in
total;
3. Print on A4 paper and mark your name, student number on each page;
4. Supporting your answers with reference to not less than 5 appropriate literature resources(参考文献不少于5种).
5. Example of references(in alphabetical order):
[1]Angell, Pamela and Rizkallah, Teeanna. Business Communication Design[M]. New York: McGraw-Hill, 2004. [2]Lahiff, James M. and Penrose, John M. Business Communication[M]. New Jersey: Prentice-Hall, 1997. [3]Lewicki, Roy J. Litterer, Joseph A. and Minton John W. et al. Negotiation: The Nature of Negotiation[M]. New York: Mcgraw-Hill Press, 1994. [4]白远(Bai, Yuan). 国际商务谈判[M]. 北京: 中国人民大学出版社, 2008. [5]全英(Quan, Ying). 国际商务谈判[M]. 北京: 清华大学出版社, 北京交通大学出版社, 2010.
Related Topics