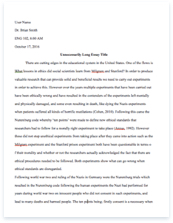 The whole doc is available only for registered users
A limited time offer! Get a custom sample essay written according to your requirements urgent 3h delivery guaranteed
Order Now
Elecdyne is a (fictional) Japanese SME, based in Tokyo, which started in 1990. Having grown from five workers initially, it now employs 100 staff, producing a range of electronic products such as televisions, CD Players, DVD players, MP3 players, hi-fi equipment etc using technology licensed from a number of multinationals. Currently it supplies only the Japanese market, and only purchases from local suppliers in and around Tokyo. Elecdyne had initial success in competing on price. However it has failed to grow its sales in the past two years and is finding it increasingly difficult to compete, given its need to pay for the licences, its high wage rates relative to China and Eastern Europe, and the near impossibility of hiring research graduates (who prefer to go to better paid jobs with Japanese multinationals such as Sony and Matsushita). It is therefore in a situation where its profits have been steadily reduced and it now faces the prospect of making a loss in the next financial year (its first loss since it was started). It also faces the general threats (and opportunities) created by an increasingly globalised business environment, particularly in terms of technological change, innovation, and the changing nature of competition (e.g. the growing importance of locations, labour costs and value-adding chains).
The Company's Situation
* Forced to reduce prices by 5% to compete with low wage based "Chinese" production of multinationals (Further price cuts likely).
* The technological licenses are up for renewal. License holders asking for 20% increase.
* No growth in sales for 2 years = no end of year bonus = key staff leaving
* Unable to recruit new R&D graduates for 3 years = chief designer leaving for rival multinational * Globalisation causing there to be little time to generate a coherent strategy, given the increasing pace of change in communication, production and product technology and innovation, and the increasing power of global multinationals
Elecdyne as a company has never had contact with overseas markets. However, all of the top management team have learnt English, and several of them have studied abroad (in the USA, Canada, France or the UK). The management team are now contemplating the possibility of internationalisation and their debates over suitable countries to locate / sell in revolve around issues such as production cost reduction, access to technological expertise (to allow them to avoid reliance on large multinationals), access to new markets, and ease of creating and managing an international company.
Related Topics