Walt Disney Worlds' Mission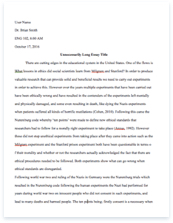 The whole doc is available only for registered users
A limited time offer! Get a custom sample essay written according to your requirements urgent 3h delivery guaranteed
Order Now
Mission, Values, and Vision are essential for a successful business. Human Resource and management will be recognized as a leader managing diverse talents and high performance in a dynamic educational environment. Human Resource initiates and fosters collaborative partnerships that enrich the work and learning environments for staff, faculty, and students and seek solutions in support of strategic initiatives through leadership, engagement, and innovation. The roles of HR are to manage the philosophies, policies, processes, and procedures relative to the hiring, training, maintaining, and appropriately compensating staff. Walt Disney World…"The mission of The Walt Disney World Company is to be one of the world's leading producers and providers of entertainment and information. Using our portfolio of brands to differentiate our content, services, and consumer products, we seek to develop the most creative, innovative, and profitable entertainment experiences and related products in the world".
Walt Disney World has a unique ability the to harness the imagination in a way that inspires others, improves lives across the world and brings hope, laughter, and smiles to those who need it most. As a team, they embrace the values that make The Walt Disney Company an extraordinary place to work. Innovation, quality, community, storytelling, and optimism are some of their core values. These values live in everything they do. They create a unified mission that all people believe in and work toward. They recognize individual efforts and they have a variety of reward programs including:
Quality of work.
Length of service.
Community volunteerism.
Employee of the Month recognition.
These are some of the ways "the Walt Disney Company commits to providing a rewarding inclusive and supportive work environment. World class training programs include: Professional development, Management/leadership development, Computer skills, business immersion programs, and individual career development. They are known for imagination, for innovation, and for offering a variety of development opportunities. You'll find a learning environment that encourages everyone, no matter what your role- to increase your engagement and assist you in reaching your goals. The Walt Disney Company is proud to present our Veterans' Initiative, "Heroes Work Here." At Disney we recognize the hard work, dedication and loyalty it takes to serve your country honorably, no matter what point and time in your life it may be. Our veterans and their families have given so much to us, and we want to continue to give back.
Through this initiative, they are committed to continuing the outreach efforts that began in 2004, to add more volunteer opportunities, and financial sponsorship to support veterans' education. They also committed to more recruitment outreach, through "Casting Our Veterans," which will provide you a way to explore a new chapter in your personal career story. "The skills from my days in the service that I have found the most helpful since joining ESPN are communication, work ethic and discipline. At ESPN you are part of a team working together. Just like in the military, you have a common goal." Anita, Associate Director of International Sales – ESPN
"One of the values Disney has that is similar to those in the service is doing things right. It really comes down to honesty and integrity." Bud, Senior Financial Analyst – The Walt Disney Studios
This just proves that The Walt Disney World has many Missions, Visions, and Values and they take them to the extreme. The employees are treated well and this is what makes this a successful company. I know many families who go to Walt Disney every year because they have so much fun and no matter what age you are, there is something new and exciting to see.
Related Topics