Walt Disney Organizational Culture In The Workplace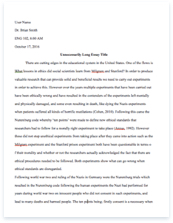 The whole doc is available only for registered users
A limited time offer! Get a custom sample essay written according to your requirements urgent 3h delivery guaranteed
Order Now
Walt Disney pioneered the fields of animation and is now known as a folk legend of the 20th century.  He co-founded the Walt Disney Productions, which is one of the largest and best-known motion picture producers in the world.  Walt Disney also co-founded The Walt Disney Company in which he displayed his ideals in creation, optimism, imagination, and self-made success.
The Walt Disney Company is founded on the philosophy of Walt Disney himself, which is, giving the best quality to consumers and customers.  The Walt Disney Company offers a diversified range of products associated with quality family entertainment such as theme parks, movies, novelty items, and Disney DVD's among others.  Disney has expanded to different potential markets other than the "entertainment" market.  However, it still holds on to its philosophy of given quality entertainment for families and other consumers.
The vision of Disney is "to be one of the world's leading producers and providers of quality entertainment and information."  In this light, the company's mission is to be able to provide good entertainment and quality products for each member of the family while making good profit.  It's mission includes the development of innovative, creative, and profitable entertainment experiences not only for families but also for every supporter of its products and services.
The organizational culture of The Walt Disney Company is one where every employee feels their value as an important part of the team and an individual.  Employees are able to communicate throughout the chain of command, rewards, and comprehensive training.  Thus, such culture has offered Disney the lowest attrition rates.
The basic belief of Disney's organizational culture is obtaining happy guests through its happy employees.  The company is built around a culture based on quality, storytelling, decency, innovation, optimism, and community.  Its goal, apart from providing quality products and services to its customers, is treat each of its employees in the same way it treats its guests.  Disney respects and trusts their employees and customers and believes that its experiences help the company and its people grow.  As the company implements such culture, it is assured that everyone is touched by the magic Disney gives.
REFERENCE:
Gabler, N. (2006). Walt Disney: The Triumph of the American Imagination. New York: Knopf.
Related Topics