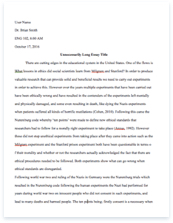 The whole doc is available only for registered users
A limited time offer! Get a custom sample essay written according to your requirements urgent 3h delivery guaranteed
Order Now
Vodafone Group Plc is a British multinational telecommunications company headquartered in London, United Kingdom. It is the world's second-largest mobile telecommunications company measured by both subscribers and 2011 revenues (in each case behind China Mobile), and had 439 million subscribers as of December 2011. Vodafone owns and operates networks in over 30 countries and has partner networks in over 40 additional countries. Its Vodafone Global Enterprise division provides telecommunications and IT services to corporate clients in over 65 countries. Vodafone also owns 45% of Verizon Wireless, the largest mobile telecommunications company in the United States measured by subscribers. Vodafone has a primary listing on the London Stock Exchange and is a constituent of the FTSE 100 Index. It had a market capitalization of approximately £89.1 billion as of 6 July 2012, the third-largest of any company listed on the London Stock Exchange. It has a secondary listing on NASDAQ.
Name
The name Vodafone comes from voice data fone, chosen by the company to "reflect the provision of voice and data services over mobile phones"
History
The evolution of 'Vodafone' brand starts in 1982 with the establishment of 'Racal Strategic Radio Ltd' subsidiary of Racal Electronics plc – UK's largest maker of military radio technology. The same year, Racal Strategic Radio Ltd forms a joint venture with Millicom called 'Racal Vodafone', which would later evolve into the present day Vodafone.
Evolution as a Racal Telecom brand : 1980 to 1991
Vodafone's original logo, used until the introduction of the speechmark logo in 1997 In 1980, Sir Ernest Harrison OBE, the then chairman of Racal Electronics plc agreed a deal with Lord Weinstocks of General Electric Company plc to allow Racal to access some of GEC's tactical battle field radio technology. The head of Racal's military radio division – Gerry Whent was briefed by Ernest Harrison to drive the company into commercial mobile radio. Whent visits GE's mobile radio factory in Virginia, USA the same year to understand the commercial use of military radio technology. In 1982, Racal's newly formed Racal Strategic Radio Ltd subsidiary won one of two UK cellular telephone network licenses, with the other going to British Telecom The network, known as Racal Vodafone, was a joint venture 80% owned by Racal, with Millicom holding 15% and Hambros Technology Trust 5%.
Vodafone was launched on 1 January 1985, and shortly thereafter Racal Strategic Radio was renamed Racal Telecommunications Group Limited. On 29 December 1986, Racal Electronics bought out the minority shareholders of Vodafone for GB£110 million; and Vodafone became a fully owned brand of Racal. In September 1988, the company was again renamed Racal Telecom. On 26 October 1988, Racal Telecom, majority held by Rasal Electronics; went public on the London Stock Exchange with 20% of its stock floated. The successful flotation led to a situation where the Racal's stake in Racal Telecom was valued more than the whole of Racal Electronics. Under stock market pressure to realise full value for shareholders of Racal, Harrison decides in 1991 to demerge Racal Telecom. Vodafone Group, then Vodafone Airtouch plc : 1991 to 2000
On 16 September 1991, Racal Telecom was demerged from Racal Electronics as Vodafone Group, with Gerry Whent as its CEO. In July 1996, Vodafone acquired the two thirds of Talkland it did not already own for £30.6 million. On 19 November 1996, in a defensive move, Vodafone purchased Peoples Phone for £77 million, a 181 store chain whose customers were overwhelmingly using Vodafone's network. In a similar move the company acquired the 80% of Astec Communications that it did not own, a service provider with 21 stores. In January 1997, Gerald Whent retired and Christopher Gent took over as the CEO. The same year, Vodafone introduced its Speechmark logo, composed of a quotation mark in a circle, with the O's in the Vodafone logotype representing opening and closing quotation marks and suggesting conversation. . On 29 June 1999, Vodafone completed its purchase of AirTouch Communications, Inc. and changed its name to Vodafone Airtouch plc. The merged company commenced trading on 30 June 1999. In order to gain anti-trust approval for the merger, Vodafone sold its 17.2% stake in E-Plus Mobilfunk.
The acquisition gave Vodafone a 35% share of Mannesmann, owner of the largest German mobile network. On 21 September 1999, Vodafone agreed to merge its U.S. wireless assets with those of Bell Atlantic Corp to form Verizon Wireless. The merger was completed on 4 April 2000, just a few months prior to Bell Atlantic's merger with GTE to form Verizon Communications, Inc. In November 1999, Vodafone made an unsolicited bid for Mannesmann, which was rejected. Vodafone's interest in Mannesmann had been increased by the latter purchase of Orange, the UK mobile operator. Chris Gent would later say Mannesmann's move into the UK broke a "gentleman's agreement" not to compete in each other's home territory. The hostile takeover provoked strong protest in Germany, and a "titanic struggle" which saw Mannesmann resist Vodafone's efforts. However, on 3 February 2000, the Mannesmann board agreed to an increased offer of £112 billion, then the largest corporate merger ever. The EU approved the merger in April 2000 when Vodafone agreed to divest the 'Orange' brand, which was acquired in May 2000 by France Telecom. The conglomerate was subsequently broken up and all manufacturing related operations sold off.
Vodafone Group plc : 2000 to present
The headquarters of Vodafone Romania in Bucharest
On 28 July 2000, the Company reverted to its former name, Vodafone Group plc. In April 2001, the first 3G voice call was made on Vodafone United Kingdom's 3G network. In 2001, the Company acquired Eircell, the largest wireless communications company in the Republic of Ireland, from eircom. Eircell was subsequently rebranded as Vodafone Ireland. Vodafone then went on to acquire Japan's third-largest mobile operator J-Phone, which had introduced camera phones first in Japan. On 17 December 2001, Vodafone introduced the concept of "Partner Networks", by signing TDC Mobil of Denmark. The new concept involved the introduction of Vodafone international services to the local market, without the need of investment by Vodafone. The concept would be used to extend the Vodafone brand and services into markets where it does not have stakes in local operators. Vodafone services would be marketed under the dual-brand scheme, where the Vodafone brand is added at the end of the local brand. (i.e., TDC Mobil-Vodafone etc.) In 2005, Vodafone entered into a title sponsorship deal with the McLaren Formula One team, which has since traded as Vodafone McLaren Mercedes.
In May 2011, Vodafone Group Plc bought the rest of the shares of Vodafone Essar from Essar Group Ltd with value of $5 billion and became a solely owned of Vodafone Essar. On 1 December 2011, it acquired the Reading based Bluefish Communications Ltd – a ICT consultancy company. The acquired operations formed the nucleus of a new Unified Communications and Collaboration practice within its subsidiary – Vodafone Global Enterprise, which will focus on implementing strategies and solutions in cloud computing, and strengthen its professional services offering. In April 2012, Vodafone announced an agreement to acquire Cable & Wireless Worldwide (CWW) for £1.04 billion Vodafone was advised by UBS AG, while Barclays and Rothschild advised Cable & Wireless. The acquisition will give Vodafone access to CWW's fibre network for businesses, enabling it to take unified communications solutions to large enterprises in UK and globally; and expand its enterprise service offerings in emerging markets. On 18 June 2012, Cable & Wireless' shareholders voted in favour of the Vodafone offer, exceeding the 75% of shares necessary for the deal to go ahead.
VODAFONE
Today, in India, it's become Vodafone. Now, the Pink color logo of Hutch is replaced by Vodafone Essar's corporate red coloured one. In 2005-06, the Orange brand in Mumbai was phased out to introduce (now Vodafone). The company also changed the colors of its logo from Orange to Pink and then Red. After acquiring 67% of stake (around Rs.250 cores) in ison Essar from Hong Kong based ison Whampoa, Vodafone Essar is expecting to touch 35 million customers across 400,000 shops and thousands of its own employees along with employees of its business associates. Vice chairman, Ravi Ruia, Vodafone Essar, said "We've had a good innings as in India and today marks a new beginning for us, not as a departure from the fundamentals that created, but an acceleration into the future with Vodafone's global expertise."
Vodafone CEO, Marten Pieter's of the Vodafone Essar will be landing in India for the meeting that would discuss branding exercise, expansion plans, spectrum, requirements for its expanding subscriber base and future plans. Vodafone offers a host of premier value added services (VAS) including national and international roaming in over 70 countries in over 160 networks, Wireless Application Protocol (WAP), Short message service, Voice mail service, Auto Roam, Fax and data, Cricket updates, M-banking, General Information, Tarot line, etc.. The company launched WAP in Delhi in October 2000. The company has been a prime mover in introducing these Value added services in the Delhi circle.
1. PRODUCTS AND SERVICES
A product with many different features provides customers with opportunities to chat, play games, send and receive pictures, change ringtones, receive information about travel and sporting events, obtain billing information– and soon view video clips and send video messages. * Voice Services
* Pre-paid services
* Post-paid services
* World calling cards
* Vodafone PCO
* Vodafone Handyphone
Vodafone Prepaid services offered are:
1. Talktime offers:
It Includes:
* Full Talktime Recharge (For those who look for value for money).
* Bonus Cards with Talktime benefits (For those who change talk plans frequently).
* Chhota Recharge (For low end users, mainly rural).
2. Validity Offers:
Validity offers are:
* Life long prepaid
3. Bonus Cards:
They are:
* SMS pack (For those who love texting)
* Mobile internet pack (Connect to internet anywhere)
* Conversations @ 1paisa/sec (For small Talks)
* Call anyone anywhere @50paisa/minute (For people who talk a lot to other circles)
* Talk all night @10paise/minute to Vodafone (For lovers) * SMS @10paise (For people who text often)
* Night Minutes (For those who talk freely at night)
4. Tarrif Offers:
Tarrif Offers are:
* Vodafone Campus pack (For students)
* Vodafone gappa goshti (For elder people who like to chat) * Vodafone friends circle (For young people who love to be in touch)
Vodafone Postpaid services are:
1. Talk plans for everyone
2. Bill in your inbox
3. My Vodafone
Vodafone Business Services:
Some services are specially designed for high end business customers which help them keep track of thier businesses in a much better and easier way. Some Business Services Are:
1. Vodafone Mail (For Businessmen who travel a lot)
2. Vodafone Mobile Connect 3G (Anytime Easy high-speed internet connectivity)
3. Essential Downloads (Basic Application Softwares for utilising all the services)
Vodafone World Calling Cards:
World calling card from Vodafone is a prepaid long distance calling card that can be used with Vodafone Prepaid and Postpaid mobile phones to make ISD & STD calls. Vodafone Essar smartens up by introducing new world calling cards for its prepaid and post paid customers. Vodafone devised this plan to offer per second tariffs for STD and ISD calls across all destinations. Vodafone new world calling card tariffs are as follows,
* U.S & Canada – 4 paisa per second.
* China – 5 paisa per second.
* Southeast Asia- 6 paisa per second.
* Gulf Nations- 12 paisa per second.
Australia and New Zealand is charged at 5 paisa per second for fixed line and 13 paisa per for mobile. With world Calling Cards save up to 30% on STD and ISD calls
Vodafone PCO:
A Vodafone PCO can be installedin house or shop with fixed cellular terminals to earn money. Its easy to install, maintain & use. It also provides uninterrupted service. Here's why you should get a Vodafone PCO installed:
* Gets you high returns on a low investment
* Lets you choose from a wide range of recharge vouchers
* Lets you access our services at your doorstep
* Makes local, STD & ISD calls
Vodafone Handy phones:
Vodaphone Handy phones are Landline phones with all the features of a cell phone- including low call rates. Key Features:
* Calls to any three Vodafone numbers @20paise/ minute.
* Calls to all local mobile phones @40paise/sec.
* Free STD and Local calls every month.
VISION AND MISSION
Vision:
There is a quote saying that "Great Visionaries can for see the future in advance and take steps accordingly to be at forefront." Vision provides a road map to companies future. Vision indicates the kind of company management is trying to create in future. Vision also specifies about company intention and capabilities to adopt to new technologies. Vision also specifies management policies towards customers & societies. Vision Of Vodafone:
To be the world's mobile communication leader enriching our customers lives through the unique power of mobile communications.
Mission:
Mission is an Element of company's vision. Company management develops a vision based on their capabilities, experience and changes management foresee in future. Based on this vision company formulates a Mission Statement which becomes the basis for future orientation or direction of company. Mission Of Vodafone:
1. FOR CUSTOMERS:
In anticipation of their customers trust Vodafone understands their needs & delights them with its services. 2. FOR OUR PEOPLE:
Outstanding people working together make Vodafone exceptionally successful.
3. FOR RESULTS:
Vodafone believes in being action oriented & is driven by a desire to be THE BEST.
4. FOR THE PEOPLE AROUND US:
Vodafone believes helping people of the world to have fuller lives through their services & its impacts.
Vodafone Business Model|
Vodafone India has been quite on a rise for some time. Ever since Hutch rebranded to Vodafone, it has shifted a lot. In fact, currently, in terms of growth, Vodafone is the most growing network (in terms of number of customers, not in the present aspect). And this has been quite some story. * The new Vodafone management has changed things in quite some ways. It decided to get seamless connectivity for its consumer base, and get billings straight.
* Vodafone decided to play by its strengths, and somehow manage to hide its weaknesses. They are playing on their strengths but weaknesses are something they cannot be hiding for a long time. Poor Resolution is their issue. For the last Three and a half years, I've been on Vodafone, and the resolution hasn't been consistent.
* Although they've somehow managed to keep quality people in their man force, but still the technicalities hasn't let them work to their full strength. For Example, whenever a customer goes to the Vodafone store, he has to wait for long. Reason: The staff is busy clearing records, and taking down official notes after the customer has left.
* Vodafone seems to have learnt from Bharti Airtel on how to work efficiently. Airtel has been a hit with Companies, as their Corporate connections were dead cheap. So is Vodafone nowadays.
* There's no reason for not promoting so. Plus, Airtel on the other hand, hasn't expanded its postpaid drive after its initial success. It changed its focus from Indian Telecom to DTH, IPTV & African Telecom.
* Once Airtel used to come up with really innovative series like Hell to Tunes (Caller Ring Back Tones), SMS 2.0 (more customizable sms services), and recently web PC (a super cheap PC which works from clouds as it has no local storage drives). Also, decreasing quality of service, and bad complaint redressal has made it worse.
* Coming back to Vodafone, its recently launched 3G internet services are being aggressively promoted. In fact, just to get people using mobile internet, they have recently started a whole new campaign called Super weeks, where they give some internet based services for free for a week (for example, all social networking sites were free to browse between 16th & 22nd April). Such promotional schemes to promote Value Added Services, which are already being promoted at attractive tariff plans is a good idea. It's like supporting a service support process. Interesting concept at first sight.
Competitive Advantage|
COMPETITIVE ADVANTAGE:
The competitive advantage of Vodafone Services was that, that it is equally strong as mob link but at an affordable price. This service possesses some kind of uniqueness which the other brand does not possess.
Which differences to promote?
Not all brand differences are meaningful or worth-while & not every difference makes a good differentiator. Each difference has the potential to create company costs as well as customer benefits. Therefore, the company must carefully select the ways in which it will distinguish itself from competitors. A difference is worth establishing to the extents that it satisfies the following criteria. Our Services are unique in many aspects. One of them is the PRICE. We have offered communication services at low prices.
* Affordable:-
The difference delivers a highly valued benefit to target buyers.
* Important:-
* The difference is superior to other ways that customers might obtain the same benefit. Superior:-
* The difference is communicable & visible to buyers. Communicable:-
Competitors cannot easily copy the difference.
* Preemptive:-
* The product must provide a real benefit to consumer.
Profitable:-
With a large market share in India's major cities and presence outside of the cities, they will be able to capitalize on India's cell phone expansion. Hutchinson has said that it will not happen anything less than 14 Billion and many think that the offers are creeping closer to 20 Billion. Vodafone is a major player in the acquisition, but they have some hurdles to overcome. Vodafone has put forward a non-binding offer of 16.5 Billion, but Essar has a chance to match this, and with the backing of Reliance Communication, the amount could come close to 20 Billion. Essar Group's current 33% stake in the company gives them substantial power if Vodafone would try to make changes to the company's post acquisition.
Porters Five Force:-|
Porters FIVE Forces Of Vodafone:-
1. Rivalry:-
The threat of rivalry in this business is impacted by the low number of big firms in the market. There are a few numbers of large firms worldwide that competes for the market share; this lowers the threat of rivalry. The firms that are in the business however are very competitive and because of a relative slow market growth in this industry the firms fight over the market shares that are out there and that increase the threat. There is also a low level of switching costs to the consumer and a low level of product differentiation and this further brings the threat level of rivalry up. So in the mobile network industry the threat of rivalry is fairly high. 2. Substitutes:-
The threat of substitutes for voice and data communication over the traditional network is moderate. People calling over long distances could instead of picking up a phone go to a computer and call through that. The low costs of computer calling could potentially take over most long distance calling. The more local calls and business calls would be more secure for the mobile market, although cell phones with the ability to use the internet to make calls are being made available and will soon take a considerable market share of calls made. The threat of substitutes can be reasonable high in this industry. 3. Buyers:-
The threat of buyers in this industry can be considered fairly low. The individual buyer has no impact on the price of the products offered. 4. Suppliers:- Supplier's power in some aspects of this industry is high. In the cell phone part of the business the suppliers of the phones can have a big impact on the price of products and the condition of the deal they make with the provider. One clear example of this is when apple launched their new I-phone. They made an exclusive contract with AT&T so they had the exclusive right to be the service provider to their phone in America. So the supplier's power in this industry is high. 5. New Entry:-
The threat of entry is highly influenced by the economy of scale of the existing companies. The large well established companies that have a strong foothold in the market and a known brand name would make entry for a new company costly. Although there are some new arrivals the larger firms control the market and will put pressure on any new entries. The threat of new entries is fairly low for the bigger companies. Vodafone and Linksys 3G/Wireless Router Opens New Market and Demonstrates Strategic Collaboration Launched in Spain in September 2005, the Vodafone and Linksys 3G/Wireless Router is now available in Australia, Austria, Germany, Greece, Ireland, Italy, the Netherlands, New Zealand, Portugal, Spain, South Africa, and the UK. It is the first solution of its kind to be widely available through established third-party distributors and resellers, supported by an extensive customer service infrastructure. The team believes it is at least 12 months ahead of competitors. Using Vodafone's Mobile Connect 3G/UMTS (Universal Mo
bile Telecommunications System) data card in combination with the Linksys WRT54G3G Wireless-G Router,it is a "plug-and-go"solution that works wherever there is 3G/UMTS coverage (or the lower-bandwidth General Packet Radio Service [GPRS]) and a power supply.
GENERIC STRATEGY
Narrow Market scope
Broad Market Scope
Low Cost Competency
Uniqueness Competency
Brand Equity Of Vodafone:-
The External Environment Of Vodafone
Ethics guide companies in reacting to changes in the environment. Managers can use a number of different tools to understand the environment. This understanding is important. It helps managers to make better decisions.
SLEPT analysis is one of these tools and which looks at changes in five areas:
* Social – trends in society
* Legal – legal restrictions and considerations
* Economic – the health of the economy, inflation, etc
* Political – government policy
* Technological – developments in computing, etc.
The following sections provide some examples of each factor, which are relevant to Vodafone.
* Social factors:-
Society is concerned about under 18s being at risk. Parents may have concerns about their children being contacted (using mobile phones) by pedophiles or other adults. Society is also concerned about adult content being available via mobile phones to under 18s. Adult content includes gambling, violent games, erotic material etc. Further issues related to 'social' include the rise of mobile phone theft.
* Legal factors:-
Some laws regulate all businesses e.g. The Sale of Goods Act 1974 stating all products must be fit for the purpose they are intended. A mobile phone must therefore work. Certain laws are created to regulate particular industries. Examples include the ban on using holding a phone while driving introduced in 2003.Vodafone goes beyond government regulation, working with its competitors in self-regulation. However to retain its leading position in the industry Vodafone believes it must exceed both legal regulations and industry self-regulation.
* Economic Factors:-
The state of the economy, for example levels of growth can impact companies. Companies' activities also contribute to the overall economy. Companies should remain true to their ethical values. If they do not, customers may question the company's beliefs. * Political Factors:-
Government policy indicates that it wants the mobile phone industry to create self-regulating controls in relation to content. The government also shares public concern about unwanted contact and content.
* Technological factors:-
The mobile phone industry has seen a great deal of technological change and will continue to do so. Mobile phones were originally used for telephonic conversations. Text Messaging became available and usage has increased dramatically. However, most of the texts were between people who already knew each other and had swapped contact numbers. In other words, the users were happy to communicate with each other.
Stake Holders
Stakeholder engagement' is jargon for something companies have done for decades: talking to people who are important to them. We want to understand the views of our stakeholders – people who can affect our business or who are affected by it – and explain our perspectives.
The feedback we receive from external stakeholders informs our judgment about sustainability priorities for our business and feeds into our sustainability strategy as appropriate. Our aim is for both Vodafone and its stakeholders to benefit from the process. In cases where we do not agree or cannot respond to the feedback we have received, we aim to explain our position honestly and openly.
Our stakeholders include investors, employees and suppliers, who are directly affected by our business performance, and consumers who relate to us as a service provider. Many more in communities see our network infrastructure and some have strong views about it. Non-governmental organizations and sustainability opinion formers are often concerned about specific issues. Governments and regulators can affect our business through new legislation and regulations.
We tailor our engagement processes to suit each different stakeholder group. Our local markets play an important role in forming relationships with local stakeholders.
Vodafone Strategies
What is a strategy?
The word strategies comes from a Greek word "Strategos" which means a General. Strategy is concerned with deciding which alternative is to be adopted to accomplish the overall objectives of the organization. Strategy is a comprehensive long term plan. It tries to answer 3 main questions- 1. What is the present position of the firm?
2. what should be the future position of the firm?
3. what should be done to attain the future position?
LEVELS OF STRATEGY:-
The strategy can be broadly classified into three levels-
* Corporate Strategy
* Business Strategy
* Functional Strategy
Corporate Strategies-
It Describes a company's overall direction in terms of its general attitude towards growth and the management of its various businesses and product lines. The corporate strategy typically fits within FOUR main categories: * Stability Strategy
* Growth Strategy
* Retrenchment Strategy
* Combination Strategy.
CORPORATE LEVEL STRATEGY
Vodafone was heavily focused on acquisitions, including Mannesmann, to open cost advantages through economies of scale. Vodafone wanted technological leadership in the mobile telephony industry. Vodafone wanted to strengthen its standing in continental Europe, a geographically significant area where they had low market share. Vodafone wanted to acquire Mannesmann because they held a considerable portion of the market share in their industry. By acquiring Mannesmann Vodafone would be able to gain cost advantages as well as gain market share and market power in Europe. By buying a competitor off the market Vodafone could gain their entire market share and eliminate the risks associated with rivalry that had been present between the two companies. This acquisition would also be a diversification for Vodafone if they chose to take advantage of the fixed line capabilities of Mannesmann. It would also help Vodafone reduce the barriers to a greater share of the European market since Mannesmann already had a strong market share.
Vodafone merged with Airtouch to become Vodafone Air Touch, the largest mobile phone operator in the world. It gave Vodafone an easy way to expand to North America with low barriers to entry since Air Touch was already the leader in that market. This was "a major step forward in our strategy to expand the penetration of mobile phone services to the largest possible number of customers and the largest possible markets…" said Chris Gent, Vodafone CEO, on the merger with Air Touch. Vodafone formed a strategic alliance in the United States with Bell Atlantic that would use the same digital technology as Vodafone Air Touch and it would be the largest mobile telecommunications company in the US. They owned 45 percent of the company giving them a high potential for profits. Since Bell would be managing the company, Vodafone would not have to worry about understanding the competitive conditions, legal and social norms, and cultural idiosyncrasies of the US market, which would help Vodafone manufacture and market a competitive product.
What type of diversification best represents Vodafone's mix of businesses (i.e., single business, dominant business, related constrained, or related linked)? Vodafone had recently expanded internationally through an alliance with Bell Atlantic, a merger with Air Touch, and several acquisitions. These value creating strategies of diversification exhibit high operational relatedness between businesses and somewhat low corporate relatedness because Vodafone did not maintain managerial control in all of its new ventures. These related diversifications would increase Vodafone's economies of scope by sharing activities and transferring core competencies. Vodafone's market power would be increased by being able to block competitors through multipoint competition.
What is the international corporate-level strategy being followed by Vodafone?
Vodafone pursued a global international corporate-level strategy. Their low market share in continental Europe could be considered an artifact of their global strategy. The basis for their mobile telephony network remained unchanged throughout their diverse markets, these standardized products point to a global strategy. While their global strategy produces lower risk, they may not grow as fast as their competitors who have a multi-domestic strategy. As a result, recent diversifications, like the strategic alliance with Bell Atlantic seem to point towards a more multi domestic strategy to take advantage of their specialized corporate core competencies by delegating the management tasks. Vodafone's global international corporate-level strategy is succeeding. The technology, GSM, that enables their mobile telephony networks is built to global standards, and hassled to significant economies of scale in producing and operating these networks.
What was the choice-of-entry mode used by Vodafone in its expansion into international markets? Vodafone entered into international markets initially through merger, and later through acquisitions and alliances. Vodafone's choice to use a cooperative strategy led to alliances with its competitors in Europe, including Mannesmann, Belgacom, BT, Cegetel, TDK and TIW. Vodafone was trying to get a larger market share in Germany so they bought35% of D2 from Mannesmann, who is Vodafone's top competitor in Europe. Vodafone partnered again with Mannesmann to buy 21% of Omnitel (an Italian company).Vodafone had alliances with Government organizations in Greece, Holland, Portugal and Sweden. By partnering with competitors in Europe, Vodafone increased its market shares.
Business Strategy:-
A business-level strategy is an integrated and coordinated set of commitments and actions that firms use to gain a competitive advantage by exploiting core competencies in specific product market. Only firms that continuously upgrade their competitive advantages over time are able to achieve long-term success with their business-level strategy. It usually occurs at the Strategic Business Unit Level or Product position. It Emphasizes improvement of the competitive position of a firm's product or services in a specific industry or market segment served by that business unit. There are TWO types of Business Strategies-
* Competitive Strategy (where a business unit tries to compete effectively with other firms in the industry through innovative product development and market development activities). * Cooperative Strategy (where one unit or firm may try to cooperate with another firm in production and marketing of goods or services by forming alliances like Joint Ventures).
BUSINESS LEVEL STRATEGY OF VODAFONE
1. Rivalry with Existing Competitors:-
Vodafone's position as cost leader, competitors has a hard time competing on basis of price because the competitors will fall on their face if any aspects of the logistics or operations are inferior.
2. Bargaining Power of Buyers:-
The buyers in the mobile telephony industry are strong. These powerful buyers can reduce the cost leaders prices, but not past the level of their closest competitor. This ensures Vodafone will continue to profit at above average returns compared to its closest competitor.
3. Bargaining Power of Suppliers:-
Suppliers of the mobile telephony industry are strong. Vodafone, by being a cost leader, operates with margins greater than its competitors, which, in turn, allows them to absorb price increases from its suppliers easier than its competitors. By being a large, focused player of the mobile telephony industry, Vodafone could hold suppliers costs down, and it could make a profit even if its competitors are making only average returns.
4. Potential Entrants:-
While the threat of new entrants is weak, Vodafone must continue to reduce costs below that of its competitors. By maintaining high levels of efficiency, Vodafone can help make the entrance into the mobile telephony industry unattractive to its potential competitors.
5. Product Substitutes:-
Vodafone faces a low threat of product substitutes. The focused cost leadership strategy that Vodafone operates under makes it difficult for a comparable substitute to be produced at a lower rate by their excellent use of economies of scale, their buying power, and their absorption of temporary price increases that come from suppliers that don't need to be passed on to the consumer.
6. Summary:-
Vodafone is pursuing a focused cost leadership business-level strategy through their exclusive focus on the mobile telephony industry. Because Vodafone did not have the distractions that faced their competitors (such as fixed-line telephony) they are able to save money and pass the savings to their customers or maintain a profit even when their closest competitor is only achieving average returns. Vodafone maintained a broad competitive scope and focused on cost for their competitive advantage.
Acquisition And Restructuring Strategies Of Vodafone
Collaborative Strategies
Alliances And Partnerships
Vodafone And Conexus Mobile Alliance Form Strategic Partnership 20 September, 2011.
* Significantly expands Vodafone's presence in Asia and provides Conexus with greater access to Vodafone's global footprint. * Advances both Vodafone's and participating Conexus members ability to deliver communications services to multinational businesses both in and out of the region. * Enhances the roaming experience for a combined global mobile customer base of over 600 million Vodafone Group ("Vodafone") and the Conexus Mobile Alliance ("Conexus" or the "Alliance") today jointly announce that they have agreed to form a strategic partnership which will significantly expand Vodafone's partner market presence in Asia and provide Conexus member customers with greater support in Vodafone's global footprint.
Vodafone intends to work with as many of the Conexus members as possible*, complementing Vodafone's own regional operations in India, Australia, Fiji and New Zealand and its existing partners in Malaysia (Celcom) and Sri Lanka. Over time, Vodafone's agreement with Conexus will include partnerships with:-
* FarEasTone (Taiwan);
Hutchison Telecom (Hong Kong);
NTT DOCOMO (Japan);
SMART (the Philippines);
StarHub (Singapore); and
TrueMove (Thailand).
Conexus members will be able to use the Vodafone brand, enjoy access to Vodafone's devices and services in their home markets and become the preferred partner of Vodafone in respect of the agreed areas of cooperation. Together, Vodafone and Conexus will provide customers with enhanced network coverage, harmonized roaming rates across multiple countries and greater cost efficiencies.
Political benefit of customer
Vodafone's multinational customers will benefit by being able to add the Conexus countries to their existing contracts for international managed services, while continuing to be serviced via a single point of contact. Conexus members will similarly benefit from Vodafone's footprint. In addition, Vodafone and Conexus plan to support multinational corporations by providing communications expenditure tracking and procurement services while introducing innovative mobile price plans across the two organizations" shared area of "The unprecedented partnership between Conexus and Vodafone is a realization of Conexus" growth strategy. We believe that it has marked the world's first collaboration between one of Asia's largest mobile alliances and one of the world's largest mobile communities. The partnership is of strong strategic value to the Alliance. I t will not only enable us to further extend our global reach but also increase our overall competitiveness especially in coping with diverse global customer requirements. The partnership showcases our common vision to provide our combined global mobile customer base of over 600 million customers with preferential roaming services and unique value propositions for corporate customers. It also offers a good opportunity for Conexus members to extend their business relationships to more than 40 existing partners of Vodafone," Mr. Kwok added.
CORPORATE GOVERNANCE OF VODAFONE
We are committed to high standards of corporate governance which are critical to our business integrity and to maintaining investors' trust in us. We expect all our directors, employees and suppliers to act with honesty ,integrity and fairness.
Business principles
Our business principles set out the standards we set ourselves to ensure we operate lawfully, with integrity and with respect for the culture of every country in which we do business.
Board organization and structure
The role of the Board
The Board is responsible for the overall conduct of the Group's business and has the powers, authorities and duties vested in it by and pursuant to the relevant laws of England and Wales and the articles of association of the Company. The Board: * has final responsibility for the management, direction and performance of our businesses; * is required to exercise objective judgment on all corporate matters independent from executive management; * is accountable to shareholders for the proper conduct of the business; and * is responsible for ensuring the effectiveness of and reporting on our system of corporate governance.
The Board has a formal schedule of matters reserved to it for its decision and these include:
* Group strategy and long-term plans;
* major capital projects, acquisitions or divestments;
* annual budget and operating plan;
* Group financial structure, including tax and treasury;
* annual and half-year financial results and shareholder communications;
* system of internal control and risk management; and
* Senior management structure, responsibilities and succession plans.
The schedule is reviewed annually. It was last formally reviewed in March 2011 at which time, it was determined that no amendments were required.
Independent advice
The Board recognizes that there may be occasions when one or more of the directors feels it is necessary to take independent legal and/or financial advice at the Company's expense. There is an agreed procedure to enable them to do so.
SWOT ANALYSIS
STRENGTHS
* Leading presence in emerging markets.
* The brand name it has in the Indian market..
* The kind of subscriber it has in the Indian market.
* It has the 2nd highest market share in India.
* It has a 2nd highest subscriber base in India.
* Its strong advertising strategies and impact on people.
* Its India's 3rd biggest mobile carrier.
WEAKNESSES
* Negative return on assets (ROA) underperform key competitors like AT&T, BT Group, Deutsche Telecom. * US business not nearly as strong as European/rest of the world operations. * 80% of its business is generating in Europe.
* Low R&D.
* High customer churns (33.33%).
* Rural India unable to relate to the brand..
* Poor network coverage.
OPPORTUNITIES
* Focus on cost reductions improving returns.
* Research and development of new mobile technologies.
* Emerging markets and expansion abroad.
* Innovation.
* Product and services expansion.
* Growing data business and 3G auctioning.
* VAS as a means to increase ARPU (big boss, Zoo Z00).
* Growing Enterprise solution market (10.2% in 2009 anticipated).
* Large capital can be raised by listing Vodafone on Indian Stock Exchange (IPO). * Tower sharing business with Indus Towers.
THREATS
* Highly competitive market.
* Still lags behind major competitors in the US.
* Extremely high penetration rates in key European markets.
BIBLIOGRAPHY
www.google.com
www.wikipedia.com
www.vodafone.com
Related Topics