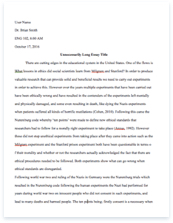 The whole doc is available only for registered users
Pages: 5
Word count: 1029
Category: Artists
A limited time offer! Get a custom sample essay written according to your requirements urgent 3h delivery guaranteed
Order Now
Vivienne Isabel Swire was born in Derbyshire on 8th April 1941 to Gordon and Dora Swire who were greengrocers. She left grammar school aged 16 and moved to London with her family. There Vivienne attended Harrow Art School and studied fashion and silversmithing, but left after one term quoting "I didn't know how a working-class girl like me could possibly make a living in the art world". I think this is a very normal statement for an artist to make as all of them have had doubts if they can make a living from their chosen career. I also have doubts about how I could make a living in the art world but it's the love of art and fashion that kept Vivienne trying and will keep me motivated. She took up a job in a factory in the hopes of becoming a primary school teacher, and soon succeeded in this. At this time, lots of women were taking jobs in factories as they still weren't seen as 'able' to do a mans job like a banker or a doctor. During her time of study and teaching, she made jewellery to sell at a stall on Portobello Road which is a street in Notting Hill, London known for it's unique market.
There are lots of antique stalls, jewellery stalls and vintage clothing stalls. Some of the most famous fashion and jewellery designers and artists have worked on or had stalls on Portobello Road and to this day it is seen as an honour. Lots of celebrities visit the markets for vintage clothing, such as Kate Moss, the Geldof sisters and Mischa Barton. Vivienne met Derek Westwood who was a hoover factory apprentice at the time in 1961 and they married a year later on 21st July. Vivienne made her own wedding dress for the ceremony unknown to the fact that she would be famous worldwide for designing wedding dresses later on in life. In 1963, she gave birth to her first son, Benjamin Westwood who followed in his mother's wild attitude and is now a pornographic photographer. When Westwood met Malcolm McLaren, her marriage to Derek ended.
They lived together in a council flat in Clapham while Westwood continued to teach. When McLaren opened a boutique called 'Let It Rock', Westwood began to sell her outrageous designs in the shop which were inspired by prostitutes, bikers and fetishists. Westwood still owns this shop but it is now called World's end. She sells her Anglomania label from it. McLaren became the manager of the punk rock band 'Sex Pistols' who often wore Westwood's designs. The Sex Pistols formed in 1975 and are responsible for starting the punk rock craze in the UK. They have inspired lots of later punk rock bands such as Blink 182, Green Day and Muse. While still living in the council house in Clapham, the punk obsessed couple had had a child together. Westwood's second son, Joseph was born. Joe Corre is the founder of 'Agent Provocateur'. The punk rock style included bondage, safety pins, chains and dog collars and also wild hair and make up. Lots of fashion nowadays is heavily inspired by this style, especially 'emo' and 'goth' fashion. Lots of Westwood's fashion is inspired by 17th and 18th century clothing and also new romantic type cuffs and collars. It is said that Westwood and McLaren revolutionised fashion.
The 'Pirate' collection was Westwood's first runway show, presented in March 1981. The collection was solely inspired by pirates and buccaneers, including baggy flat heel boots, henna ringlets and gold teeth. The models in the show carried Walkmans and danced to rap and ethnic music. In 1983, her collaboration with McLaren ended and Westwood presented her 'Witches' collection where she carried on working with ethnic inspiration and geometrical cuts. Some collections that followed were 'Hypnos', 'Clint Eastwood', 'Mini Crini' and 'Harris Tweed'. She now has five exclusively owned shops, three in London, one in Leeds and one in Milan. There are also franchise stores across the country. The first major exhibition of her work was at the Victoria and Albert Museum, London in 2004. The exhibition included 145 complete outfits all placed in themes from the 70s to present day.
It is widely ranged, from punk rock to glamorous gowns and even wedding dresses. Westwood's designs are so widely known that they were featured in the 2008 film adaptation of the TV series Sex and the City. The main character 'Carrie' receives a gift of a wedding dress with a handwritten note from Westwood herself and wears it for her big day. However, Westwood attended the film's premiere in London but left after 10 minutes after criticising the clothing in the film calling it 'boring' and 'frumpy'. Carrie's dress is now widely recognised as one of the most iconic wedding dresses. I think the dress is absolutely amazing and took so much talent to design. It will definitely remain one of my favourite movie wedding dresses. In 2007, Westwood got more recognition that she expected when Glossopdale College named one of its newly created buildings 'Westwood' after being huge fans of the designer. Lots of artists, celebrities and singers have respect and admiration for Vivienne, however, Gwen Stefani took it a step further by regularly mentioning Westwood on one of her albums.
She has since told how Westwood is her all time favourite designer and that she would exchange all her money for Westwood pieces. In 1992, Westwood received an OBE from Queen Elizabeth ll at Buckingham Palace. However, it wasn't only her award that made the newspapers. When twirling one of her new designs outside for the paparazzi, forgetting she was knicker-less, a photographer caught a very embarrassing snap, which is rumoured to have amused the Queen. Westwood is now a DBE and has won the award for Designer of the Year three times. Westwood is currently married to her former art student Andreas Kronthaler who convinced her to move from her flat to a house built in 1703 which once belonged to Captain Cook's mother. She is a keen gardener but never watches TV or read newspapers or magazines.
Related Topics