Vivaldi and "The Four Seasons"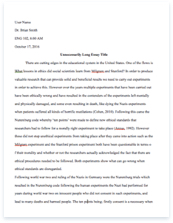 The whole doc is available only for registered users
OPEN DOC
A limited time offer! Get a custom sample essay written according to your requirements urgent 3h delivery guaranteed
Order Now
Antonio Vivaldi is widely known as one of the greatest composers of the Baroque Era. Vivaldi was considered a musical genius in Venice and all over Italy. He and his music quickly spread around the world. His achievements are remarkable and inspiring to any musician or composer. His unique techniques and musical elements he used made his music stand out. Vivaldi's famous concerto, The Four Seasons, is perhaps his most famous work. This concerto has four movements, and each movement portrays different elements to depict the four seasons of the year. Vivaldi also had influences on many famous composers after his time. He has made one of the greatest impacts on the classical music world.
Antonio Vivaldi was born in Venice sometime during the year or 1678. He was a son of a violinist, serving the chapel and the great Cathedral of Saint Mark, which stood close by the ducal palace. (Headington 116) Growing up, he was educated for music under Legrenzi, and was also trained for priesthood. Vivaldi's nickname in Venice was 'Il prete rosso,' which means 'the read headed priest, which was looked at highly. (Grout 482) He was also believed to be a violin player in the Cathedral orchestra from as early as age ten. (Kelneder 8) Antonio's brothers were of the working class. One brother was a hair dresser, and the other was banished for a brawl, then became educated and became a priest. Around the year of 1703, Antonio was ordained, but then an asthma problem stopped him from saying the Mass. (Headington 116)
From 1703 to 1740, Vivaldi was employed as a conductor, a composer, a teacher, and a general superintendent of music. (Grout 482) He was the director of music at the Conservatory of the Ospitale della Pietà. The conservatory was for orphans and poor girls and they could be educated at the expense of the state. There, they learned to sing and play instruments, such as flute, strings, oboe, bassoon, and organ. Luckily for Antonio, Venice was said to be the most musical city in Europe at the time. (Headington 116) Although he did a majority of his work in Venice, he also traveled to compose and conduct operas and concerts in Italian cities and elsewhere in Europe. He was also expected to write new oratorios and concertos for every festival at the Pietà. (Grout 483) Vivaldi was well known for using programmatic elements in his music, especially instrumental.
He was also one of the first composers to try and recreate environmental sounds into music and bring the outside atmosphere into the venue. (Cordell 134) He was praised as the best musical painter of the Baroque period. (Headington 117) His writing is remarkable for the variety of color he achieves with different groupings of solo and orchestral instruments. (Grout 487) In his lifetime, Antonio wrote over 400 solo concertos, 500 concertos and sinfonias, 90 solo and trio sonatas, 49 operas, cantatas, motets, and oratorios. Sinfonias are orchestras concertos. (Grout 483) He did write vocal music, but was always more admired for his instrumental works. (Headington 127) Vivaldi was also known for being able to write a concerto faster than a copyist could copy the parts. He maybe hold a record with writing his opera, Tito Manlio, said to have been completed in 5 days. He composed every work for a definite occasion and for a particular company of performers.
A large number of published concertos were dedicated to foreign patrons. (Grout 483) His usual orchestra consisted of twenty to twenty-five strings, a harpsichord or an organ for the continuo. He also calls for flutes, oboes, bassoons, or horns, any of which may be used either as a solo instrument or in ensemble combinations. Approximately two-thirds of concertos are for one solo instrument with an orchestra, usually violin, but is occasionally a cello, flute, or bassoon. (Grout 486) Most concertos are in three movements, an allegro, a slow movement in the same key or closely related, and a final allegro, shorter but sprightlier than the first. Vivaldi usually followed these, but sometimes went astray from the normality. (Grout 487) He was the first composer to give the slow movement of a concerto equal importance with the two allegros. The slow movement is usually long-breathed, expressive, and has a cantabile melody. Vivaldi made this very prominent. (Grout 488) Vivaldi's background was very important to understanding his works.
One of Antonio Vivaldi's most famous pieces during the Baroque Era was The Four Seasons concerto for violin and orchestra. (Cordell 133) All four movements were also accompanied by a descriptive poem on the same subject. (Headington 117) Despite the normal 3 movement concerto, this concerto had four movements, each movement representing the four seasons of each year. The Four Seasons was dedicated to a neighbor of the Esterhàzy family who Haydn had served, and later, Haydn composed an oratorio called The Seasons. (Headington 117) "Vivaldi shared the half-serious, half-playful attitude of his time toward the naïve realism implied in such musical depictions." (Grout 489) In the concerto, both the soloist and the ensemble work together to make visualization and the color that Vivaldi intended. In each movement, there seems to be mercurial changes in mood and atmosphere as you listen to each. Two of the movements involved musical painting of storms.
The summer and winter movements both contained storms. (Pincherle 154) "The responses to the thunder build up are dizzying," says Maxham, a music critic. (Maxham 276) The names of the movements are "La Primavera," which represents spring, "L'Estate," which represents summer, "L'Autunno," or "Danza Partorale," represent autumn, and "L'Inverno," represents winter. The first movement solo in "spring" is an aria-type violin solo with orchestra accompaniment. (Maxham 81) This movement was the most popular and the favorite concerto of The Four Seasons. (Pincherle 194) In this movement, the viola notes are marked with the words 'the barking dog' and player emphasize them as they are barking dogs. The soloists smoothing melody depicts a sleeping goatherd in a flowery meadow and 'sweet rustling of leaves.'
These words came from the poems that go along with the music. (Headington 117) "La Primavera," has the contrast of dynamics. As the solo violin plays mezzo-forte, the viola is playing fortissimo with first and second violins accompanying with the dynamic marking of pianissimo. (Pincherle 105) Themes from "spring" were already in the oratorio "Juditha." This was actually a general custom on the Baroque Era and the eighteenth century to use themes of other pieces of music for other styles of music. (Pincherle 29) In "L'Estate," at the end of the movement, there is an orchestral storm type. This is when Vivaldi shows off his highest musical painting abilities. (Maxham 81) Also in this movement, it contains a descending run that is played entirely in fifth position to attain a bariolage on the third and fourth strings. (Pincherle 93)
The solo that begins the autumn movement "L'Autunno," takes up the theme as an echo to give the movement body. That continues throughout the entire movement. (Pincherle 193) In the winter movement, "L'Inverno," the movement opens out with a running solo line with pervasive energy. (Maxham 81) The beginning of the movement has the most coloristic detail out of all of the four movements. (Maxham 276) L'Inverno is said to be somewhat inferior to others. It is a fragmented composition and a mosaic of monotonous small effects. There is nothing unexpected except figurations that paint a story of cautious step of a pedestrian on the frozen ground and falling and shattering the ice. (Pincherle 193) Each movement has their own characteristics in the music that musically paint each season of the year.
Antonio Vivaldi was very successful in using musical elements to write the best of his music. Vivaldi used terrace dynamics, which are sudden changes from loud to soft, or vice versa. (Cordell 62) His orchestral passages were richer in theme than most other composers in his time. More often than not, one out of three movements of concertos, is slow and lyrics. Usually, they are in a minor key by contrasting with the proceeding allegro movement that is in a major key. Vivaldi's music is fairly easy to follow, with harmonies and strong key changes. His music prominently had a sense of moving forward as a confident narrative style. Many composers, such as Beethoven, took on this element into some of their compositions as well. (Headington 117)
The Four Seasons seems to cover all of the dynamic and timbral extremes. (Maxham 81) In this composition, all of the movements contain at least one Dorian release. (Crawford) A Dorian release is when there is a raised sixth put into a melody or harmony. Vivaldi uses interesting rhythms and uses some trumpet-like motifs on strings to make it sound bright and radiant. He also used melodic style. Melodic style builds up motifs of differing lengths. Along with melodic style, he uses harmonic style. Harmonic style can be major or minor tonalities with a presentation of basic harmonies. (Kelneder 52) Vivaldi was known for using all of these musical elements to make his music unique.
Antonio Vivaldi had impacted many musicians and composers, including some very famous composers that came after his time, including Beethoven and J.S. Bach. Beethoven's famous Pastoral Symphony is one of hundreds of works from the Baroque Era to portray natural scenes or suggest moods. The Four Seasons was one of the first pieces of music to do that. (Grout 642) In "History of Western Music," by Grout, it states that "Vivaldi's influence is apparent both in the general scheme and in the details of many of Bach's original concertos, as well as in those of his German contemporaries." "The assured economy of his writing for string orchestra was a revelation; his dramatic conception of the role of the soloist was accepted and developed in the Classic concerto; the concise themes, the clarity of form, the rhythmic vitality, the impelling logical continuity in the flow of musical ideas, all qualities so characteristic of Vivaldi, were transmitted to many other composers, and especially to J.S. Bach." (Grout 489)
J.S. Bach is one of the most famous composers today. Bach learned to write more concise themes, to clarify and tighten the harmonic scheme of his pieces, and develop continuous rhythmic flow into grandly proportioned formal structures. (Grout 499) Haydn had also come into contact with Antonio Vivaldi. He wrote a vocal oratorio called The Seasons. (Headington 117) Countless other composers used Vivaldi's techniques and elements into their own writing and have made some of the best compositions to date.
Antonio Vivaldi has been one of the most impacting composers not only of his time, but still to this date. All of his compositions have been heard and performed all around the world and will never die away. The Four Seasons, being his most famous work, has changed all classical music in the form of musical painting by using specific musical elements. His ingenious ideas have dramatically raised the striving of music.
Works Cited
"Antonio Vivaldi." Columbia Electronic Encyclopedia, 6th Edition (2011): Academic Search Complete. Web. 14 Apr. 2012. Cordell, Tim. Encounters with Music Through Listener Actions. Dubuque, Iowa: Kendall/Hunt Publishing Company, 2008. Print.
Crawford, Ardella. "VIVALDI: Four Seasons (Music)." American Record Guide 67.1 (2004): 183-185. Academic Search Complete. Web. 30 Mar. 2012. Grout,
Donald J., and Claude V. Palisca. A History of Western Music. 4th Ed. New York, New York: W.W. Norton & Company, Inc., 1960. 482-488. Print. Headington, Christopher. History of Western Music. New York, New York: Schirmer Books, A Division of Macmillan Publishing Co., Inc. 1974. Print. Kolneder, Walter. Antonio Vivaldi His Life and Work. Los Angeles, California: Faber and Faber Limited, 1970. Print. Kurzbauer, Heather. "Vivaldi The Four Seasons (Music)." Strad 114.1362 (2003): 1141. Academic Search Complete. Web. 5 Apr. 2012.Maxham, Robert. "Divertimento In E♭, K 563./Four Seasons/Violin Concerto No. 3. Concerto For Two Violins In A, K 522: Allegro./Four Seasons." Fanfare: The Magazine For Serious Record Collectors 31.3 (2008): 189-191. Academic Search Complete. Web. 30 Mar. 2012. Maxham, Robert. "The Four Seasons." Fanfare: The Magazine For Serious Record Collectors 34.3 (2011): 81-82. Academic Search Complete. Web. 30 Mar. 2012. Pincherle, Marc. Vivaldi: Genius of the Baroque. Norton & Company, Inc., 1957. Print. Robbins Landon, H.C. Vivaldi Voice of the Baroque. New York, New York: Thames and Hudson Inc., 1993. 58-68. Print.
Related Topics