Virgin Mobile Company Analysis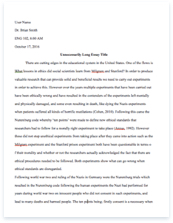 The whole doc is available only for registered users
A limited time offer! Get a custom sample essay written according to your requirements urgent 3h delivery guaranteed
Order Now
Critically analyse and evaluate the macro environment in which Virgin Mobile (VM) operates. What do you believe to be the key drivers affecting the mobile segment in the UK? Virgin Mobile is part of Virgin Group Limited, a venture capital conglomerate founded by British business tycoon Sir Richard Branson. Virgin Mobile was the first Mobile Virtual Network Operator which launched in United Kingdom in 1999 as a joint venture between T-Mobile and Virgin Group. This means that Virgin Mobile does not maintain its own network; instead uses long term contracts to use networks and infrastructure of existing mobile service providers, T-Mobile in this case. After its launch, Virgin Mobile followed niche marketing and targeted consumers within the age groups of 18 to 35 years. The company marketed its brand smartly among its target market by creating flashy advertisements and attractive sales outlets. It initially targeted to tap in Pre-Pay segment customers and later venture into Post-Pay domain. The company strongly believed that greater employee satisfaction would result into improved customer service which in turn would create a differential advantage for the company to increase and maintain its customer base. This essay is an example of a student's work
Disclaimer
This essay have been submitted to us by a student in order to help you with your studies. This is not an example of the work written by our professional essay writers. Essay Writing ServiceEssay Marking ServiceExample Essays
Who wrote this essayPlace an OrderGet a Quote
It is very essential for a company to evaluate the macro environment in which it operates. It usually is the first step of Strategic Analysis of an organisation before further analysing a project. The purpose of such analysis is to identify the possible opportunities and threats for the industry which are outside its direct control. The result of such analysis will directly impact the decision made by managers of any organisation. The framework which helps analyse Macro-Environment is termed as PESTLE Analysis. This is a useful tool which helps in understanding of market growth or decline, potential, direction for operations and business position. As demanded in this question, I would be analysing Macro-Environment of Virgin Mobile using PESTLE framework. The factors which are reviewed in this analysis include: Political, Economic, Social, Technological, Legal and Environmental forces which are beyond control of Virgin Mobile management. Figure 1. Macro Environmental Forces (Grant, 2010: 65)
Political Factors: These refer to policies which are governed by political groups or governments. For example the degree of intervention of political groups in the economy, goods and services that government wants to promote, level of subsidy provided to firms, tax policy, tariffs, trade restrictions, environmental law, labour law and political stability. As Virgin Mobile focussed on Pre-Paid customers, it enjoyed the benefit of mobile phone subsidies which was about a three month payback versus three years of contract. This regulation resulted in increased profitability of Virgin Mobile. Other political factors that influenced telecom industry around 2000 were:- Bidding of five 3G licenses. Bidding took place among 13 companies.  Government promoted innovation and use of technology.
 Mobile phones were playing a big role in upcoming elections in May 2000. As quoted by Sir Richard Branson, "2002 was the best year in Virgin Mobile's history; the year in which it truly proved to be the great success we always knew it would be. It was the year we acquired our two-millionth customer; it was the year we went into profit; and it was the year our turnover reached 290m. 2003 is going to be even better – by the end of the year we will have more than three million customers, and a turnover in excess of 400m. Virgin Mobile is proving to be one of the most formidable companies in the Virgin Empire, and one of the most dynamic in the telecoms industry.(BBC News, 2003) Economic Factors: The macro economic analysis identifies movements in economic market conditions such as interest rates, inflation, disposable income of customers, exchange rates, etc. which can have a major impact on companys operations.
For example, inflation may result in higher wage demands from staff members which would result in increased cost to company. Higher disposable income of customer may lead to increased demand of a companys products. The telecom industry had a prosperous growth from 1999 to 2003. The number of mobile subscribers increased from around 15 Million in 1999 to 50 Million in 2003. With such a promising increase in number of subscribers, Virgin Mobile enjoyed the sharp increase in customer base in the period. It had the opportunity to tap in customers in Pre-Pay segment by offering their simplified tariff structure which was marginally cheaper than other Telecom Operators in the UK telecom industry. The Telecom industry employed huge man force which contributed to consumer confidence leading to high industry growth.
Find out more from UK Essays here: http://www.ukessays.com/essays/marketing/virgin-mobile-company-analysis-marketing-essay.php#ixzz3Fz2RgsOT
Related Topics