View of Love and Stereotypes in the Miller's Tale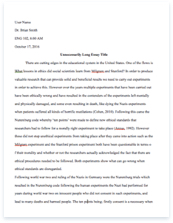 The whole doc is available only for registered users
A limited time offer! Get a custom sample essay written according to your requirements urgent 3h delivery guaranteed
Order Now
Visualize your idea of love. Could you paint a portrait in your mind? Do you envision being courted or showered with affection? Courtly love was in abundance in the Middle Ages. Men would shower women with gifts or do heroic deeds to catch their attention. Knights are generally what people think of when the word 'chivalry' comes to mind. Rather than the knight giving us his rendition of a love story, how about we give the miller a chance to show us the true meaning of love? How could it be any different?
The miller is described as "a strong fellow, be it known, Hardy, big of brawn and big of bone." "His beard, as any sow or fox, was red, and broad it was as if it were a spade. Upon his nose right on the top he had A wart, and thereon stood a tuft of hairs, Red as the bristles in an old sow's ears; His nostrils they were black and wide." The miller is described in a manner of disgust. Both his appearance and personality are lowly which I believe reflects the idea that all low-class people were seen to be devoid of courtliness and chivalry when it came to love. To continue this theme, the miller is said to steal gold from his job and sell for three times the price. This is not something a man of any upper-class stature would find himself doing.
The miller proves his reputation with his depiction of a love story. "He was a jester and knew some poetry, But mostly all of sin and obscenity." The story stars a carpenter, his wife, and two young men who were seeking her hand. The wife was a beautiful young girl married to an older man. One of the young men, a poor clerk and scholar named Nicholas, who wanted her solely because she was with another man. 'Indeed, unless I have my will," he says. "For secret love of thee, sweetheart, I die." The other was a parish clerk, an elegant gentleman who wished to win her heart over with many gifts and songs sung by her windowsill. "And Absolon his guitar has taken; for the sake of love he intended to stay awake. And forth he goes, elegant and amorous." After being coerced, the girl decides to choose the poor scholar as her love despite being wed to the carpenter. She refuses Nicholas's advances at first but hops on board when she hears that he has a plan. So far, this story is lowbrow and very indicative of what one might label 'low-class' alongside its teller. The miller thinks nothing of chivalry and courtliness. Even the thought of such things are mocked in his story. Absolon tried to win her over in a courtly manner and she ridicules him. She calls him names and even makes him kiss her behind. 'Go from the window, you idiot,' she said. "But with his mouth he kissed her naked ass. With great relish, before he was aware of this." One thing that is interesting about this tale is the slight turn it takes. The seemingly dim-witted, low-class man changed his tune from purely low-brow to slightly clever.
Nicholas plans a very detailed escapade to get the carpenter out of the picture. He disappears for days and when the man looks for him he feeds him a tale of flood waters and convinces the carpenter that he can save him and his wife. The carpenter comes to believe him and goes forward with his plan. Once put into motion, Nicholas could have his way with the man's wife and even took a turn to mock Absolon, who, in turn, get's him back by branding him with a hot iron. Nicholas runs away screaming which wakes up the carpenter, and he discovers their secret, however his wife and the poor scholar convince the townsfolk that he's crazy. The fact that this seemingly dimwitted, animalistic man can tell a clever tale breaks the stereotype that lower-class people cannot also be intelligent.
As far as modern stereotypes within the story go, the girl is a modern gold-digger. She married the carpenter for his money, so she can be supported financially. Nicholas is a poor man, so he is portrayed as a lustful trouble maker (a modern day 'Jock' stereotype), whereas Absolon is an elegant man who wears nice clothes and is courtly about the way he tries to win over women (reminds me more of a modern day 'nerd/nice guy' stereotype). In these ways, I believe that the themes and archetypes expressed in this tale show a view of love that is the opposite of what one might typically think. In this story, the miller gives a crude depiction of love with themes of lust and betrayal. His low-class archetype shines through in his imagery of Nicholas and the carpenter's wife and his ideas and point of view mock the very idea of courtliness. A married woman gets involved in a love triangle with two other men. She cheats on her husband with a one and ridicules the other for being kind and romantic. In the end, they all come together and convince the townsfolk that her husband is crazy. This is not the kind of love story I was hoping for.
Related Topics