Use and Develop Systems that Promote Communication Free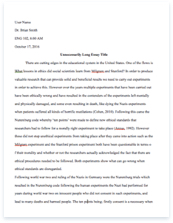 The whole doc is available only for registered users
A limited time offer! Get a custom sample essay written according to your requirements urgent 3h delivery guaranteed
Order Now
Outcome 1.1: How do you review the range of individuals and groups in your workplace whose communication needs must be addressed?
In my current role as Care Supervisor I communicate with a range of individuals such as: service users, mangers, family members, staff members, and other professionals such as GP's, district nurses, physiotherapist, and social workers. It is vital that my communication is suitable and fit for purpose, that I use appropriate language to meet each individuals needs and topic discussed, such as when discussing service users health needs with my manager and/or GP's, district nurses etc., I ensure that my language is suitable and formal as this will ensure that the information given is relevant to the service user's needs. When communicating with staff I adapt my communication to meet their communication needs for example during handover, this is formal due to the sensitive nature where personal information is passed on, the information must be relevant so the care staff can provide the appropriate care required to each service users' needs and preferences, I also ensure that my communication is fit for purpose and is relevant to the topic being discussed.
When I communicate with service users I am mindful to maintain dignity and respect to the individual, I ensure that my communication does not cause distress or offense I adapt my communication either formal or informal depending on the topic. Outcome 1.2: Explain how you support effective communication within your job role The importance of having and maintaining effective communication is to promote a positive working relationship between others. I use various communication methods to support communication, I use verbal methods of communication on a daily basis either by one to one such as supervisions/appraisals with staff, handovers where information is passed on regarding service user's care needs, and via telephone to other professionals and family members in regards to service user's care needs, communication is given either formal or informal depending on the situation and individual.
It is vital that when care staff are on duty that they use and communicate with service users using the service user's preferred method of communication for example English language, also when communicating with other staff member this must also be communicated using the preferred communication methods. All care staff are informed of all service user's communication needs during handover and when service users are admitted to the care home, the service users communication needs are recorded and documented in their individual care plan which is updated every six months or when changes have been identified, this gives care staff the relevant information to provide the appropriate care required. By maintaining and promoting effective communication can reduce misunderstanding this way all staff are working together to meet the needs of the service users.
Outcome 1.3: Explain how you analyse the barriers and challenges to communication within your own job role. There are many barriers to communication which I face in my daily role as Care Supervisor, the service users I work with can have very complex needs such as dementia, this can be a barrier to communication where residents can become forgetful, or use different words or mix words which can lead to misunderstandings for staff, language barriers is something I encounter everyday as we have a resident where English is not their first language, this can cause tension between resident and staff as both get frustrated. Another barrier is cultural differences as said before we have many staff from different countries and during communication some staff can speak abruptly which can come across rude or disrespectful when communication with others. The environment can be a barrier, for example when residents are in the lounge area watching television or participating with activities and staff are attempting to communicate effectively with residents or other staff members, this can be a distraction for resident's and staff. Outcome 2.1: Explain how you monitor the effectiveness of communication systems and practices in your work place.
It is vital to monitor the effectiveness of communication systems and practices, within my job role I monitor communication by asking verbal questions to ensure that information has been understood and staff are made aware of what is required of them in regards to their working practices and roles and responsibilities. Formal communication is used during handover reports when I discuss resident's care needs with staff I monitor the effectiveness of the communication methods to ensure that staff have understood and have obtained the correct information, staff will ask questions if changes have been identified I use this to determine that communication has been effective. Also when communicating with my manager or other professionals any changes to residents care needs I monitor the effectiveness by ensuring that information has been recorded either in resident's care plan, diary or emails. When communicating with family members either by telephone/email or letter I monitor the effectiveness by asking for feedback on the method used.
By monitoring communication can be used to clarify and confirm understandings this way any misunderstandings can either by avoided or rectified accordingly. Outcome 2.2: Explain how and why you should evaluate existing communication systems and practices Within my working environment I use various communication systems, for example verbal communication, in which I use correct tone, pitch and language to communicate my needs, to pass on information and knowledge, also during handover when communicating with staff, I evaluate by monitoring and observing others during communication to ensure that information has been understood.
Another method of communication systems are written communication via email, letters and feedback questionnaires this provides me with information in which any needs or concerns can be identified and systems put in place, evaluating feedback questionnaires is a good way to communicate with others such as resident's during resident's meetings to determine if they are happy, to communicate news with resident's and family, this allows me to see if the home is providing the appropriate care to meet each individual's needs. Another method is also verbal via telephone communications which is used on a daily basis to communicate with others such as professional such as GP's and district nurses; this allows me to pass on relevant information so we can provide the best care. All systems work well, especially the resident's meetings where families can also attend to put their views and ideas across.
Outcome 2.3: What improvements would you propose to put in place for the communication systems and practices used which will address any shortcomings?
Using feedback questionnaires can provide improvements and can address any shortcomings, I conduct regular feedback questionnaires by various methods such as contacting family members either by email, telephone or in the post, this gives the company information on how or what improvements can be made, also during assessment process I ask the families how the like to be contacted, the various methods I use to contact family members is by face to face communication this can be done when families visit their relatives.
Outcome 3.2: How do you compare the effectiveness of different communication systems for partnership working?
I compare the effectiveness of communication by using clear speech, appropriate tone and language, and use different types of communication methods depending on who I am communicating with. When communicating with staff during handover where relevant information needs to passed over to able the staff to perform their duties correctly and effectively, I use formal communication as I need to be sure that the information has been understood, so I ask questions and ask that staff members write down any relevant information, so when doing this I can observe my staff members to determine if communication has been effective. I encourage staff to ask questions if they are unsure of the information or their responsibilities and duties.
I find that verbal communication is very effective to communicate information, where verbal or language has not been understood for example for residents who's English is not their first language I ensure that my language is suitable and use short sentences by using key words, I maintain a steady speed when talking because sometimes I can speak quite fast and sometimes information can be misinterpreted or misunderstood. Depending on who I am communicating with my methods of communication can be either formal for example with managers, GP's, social services, CQC and family members, when communicating with resident's the communication can be formal or informal, as our clients have dementia I use picture cards, hand gestures, clear speech and short sentences all of these methods I have very effective when communicating with resident's, I have found that the resident's prefer informal communication when speaking on a daily basis and formal if they have concerns or worries. Outcome 3.3: What improvements would you propose to make improvements to communication systems for partnership working?
I would make the following improvements to communication systems in my workplace we currently use paper based handover sheets in which information is recorded on each resident, this is effective when staff report any concerns, I would like to make changes to the way that the handover sheets are recorded, as staff sometimes forget to handover changes or issues which can leave resident's at risk of not receiving the correct care, so what I would like to propose is that staff are given individual handover sheets so that each carer can record the events of the day, and any concerns or problems this can then be handover to the next shift, this way it will save one person having to complete the handover sheet at the end of the day who may not have all the correct information.
I would also like to introduce having weekly mini meetings with staff to discuss any issues with care practices and any difficulties they may have, this would be informal and an open door policy so the staff have a choice to attend but would be able to raise any concerns as and when required. I would also like to give training to new staff on how to answer the telephone appropriately and effectively, as this is sometimes overlooked and new staff may not be aware that they can indeed answer the telephone. I have suggested that walkie talkies be introduced for care staff to use, as the home is quite large and sometimes it is difficult to find staff if they are busy, and also in case of emergency staff can contact fellow colleagues, this will avoid unnecessary back and forth trying to find staff, and it will give security especially at night.
Outcome 4.1: Explain legal and ethical tensions between maintaining confidentiality and sharing information.
Maintaining confidentiality within the care setting is vital in order to protect the personal and sensitive information of staff and service users. Any information must be kept in line with the 8 principles of Data protection act where information is kept secure, not kept longer than necessary, processed with the individuals consent, be relevant and not excessive, there are many tensions that can arise in regards to maintaining confidentiality and sharing information. I encourage all staff to report any issues regarding any unsafe practices and ensure that each staff member attends safeguarding training so they are aware of the correct procedures to follow if abuse or unsafe practices occur, every staff member is aware of the Whistle blowing procedure and how to use this effectively.
However tensions that can arise could be for example a service user has reported or informed a staff member of a complaint or safeguarding issue and has asked the staff member not to report or pass this on to management, the staff member does have a duty of care to report this issue but tensions that could arise would be that the resident may not want to discuss the issue with management or even confide in the staff which in turn can lead to unsafe practices continuing, which is unacceptable so this information must be handled with sensitivity and explain to the service user that the information will remain confidential but only to others who need to be informed of the issue such as other professionals such as CQC, social services, and GP's etc. Other tensions that may arise could be between staff when an issue has been raised over unsafe practices, this can cause tension and conflict within the workplace, it is my duty as care supervisor to ensure that any allegations or issues are dealt with in a professional manner maintaining confidentiality at all times. Outcome 4.2: What are the essential features of information sharing agreements within and between organisations?
The essential features of sharing information within our care setting are: any information is on a need to know basis, so anyone requesting information and is not involved in the residents care then this information is not disclosed, as this would be a serious breach of confidentiality, any information that is shared between staff members is performed in the office for example handover with the door closed to maintain confidentiality of information shared. Maintaining confidentiality is not only vital but a legal requirement and must be adhered to at all times. Clients personal files are kept locked in a secure cabinet and locked and the keys are held by the manager or the person in charge of the shift, it is the responsibility of the person who has the keys to ensure that the cabinet with clients personal files are kept locked when not in use, under no circumstances must these keys be left unattended or left with other staff members, as these files are strictly confidential and other staff members do not need to have access.
Under no circumstances must any information regarding the workplace be discussed on social networking sites, any information discussed will be a serious breach of confidentiality and any staff found to be discussing any aspects of work on social networking sites will suffer the consequences of the breach of confidentiality. We have to communicate with other professionals such as GP's/district nurses and social workers this can be via the telephone, any personal information given is strictly on a need to know basis, for example if having to contact the out of hours GP then this must be done in the office and ensure that the door is closed as confidential information such as clients names and date of birth may have to be given along with details of the reason for the call i.e. health concerns. When recording information this must also be done in private and ensure that the records are stored away safely.
Related Topics