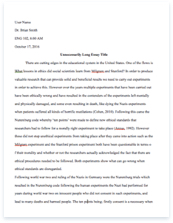 The whole doc is available only for registered users
Pages: 3
Word count: 620
Category: Trip
A limited time offer! Get a custom sample essay written according to your requirements urgent 3h delivery guaranteed
Order Now
Life events are experiences that can be expected or unexpected. Different people face different experiences, which can also change a person's life. Unpredictable life events are those that surprise people as they do not have any idea what will happen. An unexpected trip can cost someone his job or studies sometimes. Similarly, I had to go on an unexpected trip a few days ago. My visa was expiring and I had to go back to my country on an urgent leave, missing out my important classes and assignments. But what makes mine different is that, fortunately I had a lot of fun, even though I had to face some problems. There were several situations that I had been through in this trip: rejoicing, feeling uncomfortable and stressful. Firstly, I received a call from my mom saying that I had to come back home as soon as possible because my Saudi visa was expiring. I felt really happy that I will go back home and see my family. The whole time in the airplane I kept thinking about my family, friends and when will the time pass so that I reach at my homeland's airport. I called one of my friends to meet me at the airport. When I reached there, I was waiting for him outside near the parking lot.
Suddenly I saw a black car speeding towards me and crushed some bags nearby. I asked myself what a rash driver he is, and how could he crash it like that? Was he blind? But when I looked carefully, unfortunately, it was my friend whom I was waiting for. I could not recognize him until he stepped out of the car. He did not even realize that he crashed it till I told him. We used the jack to pull up the car and take the bags. Luckily nothing was damaged inside the bag. After that, another interesting thing happened; I went to the bathroom to wash my hands. While I was washing my hand I heard a women screaming, I went out and realized that I was in the ladies washroom. So this is how my day was filled with excitement and action. Later, I hung out with my friends and partied hard. Although many times I felt uncomfortable and worried about my visa because it was taking too long and I was already missing out many of my classes. Normally the visas come out in two days' time, but unfortunately the system of the ministry of foreigner broke down.
It was a four days holiday after that and the employees do not entertain or give importance to the urgent cases during their holidays. But I had submitted my passport earlier so I kept waiting for it every day whether it was ready or not. Being stressful was again one of the situations I had to feel when I reached Malaysia. I went to the university to ask my friends about what I missed. They said I have missed a lot because I have been absent for two weeks. I went to the chemistry teacher but I got into a fight with her because she screamed at me for no reason, so I got mad n left the class. Then I met my English writing teacher who told me about what I have missed in my English class. I was worried to complete my English assignments at first but now I am pretty satisfied because my teacher is very helpful and lenient. Rejoicing, uncomforting, stressful were the three effects of this unexpected trip to my country and the way back to Malaysia. I hope from next time I don't have to face such unexpected problems.
Related Topics