Understanding Performance Management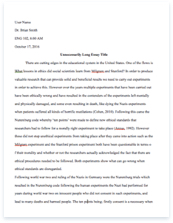 The whole doc is available only for registered users
A limited time offer! Get a custom sample essay written according to your requirements urgent 3h delivery guaranteed
Order Now
Introduction
In my opinion, it is people that make businesses more successful. It is people that gives some companies that competitive edge. Good people, who perform well, are the most valuable asset a business can have. A business with well trained and very motivated staff, in turn offering exceptional service delivery to their customers, are very likely to be ahead of their competitors. Even when their competitors offer the same, or similar, products. Customers are not only looking for products, and the competitive pricing, they are looking for the overall experience of doing business with a company. And, it is employees that make that difference. Employees can give a company that distinctive edge, that unique selling point, that sets them apart from their competitors. Performance management is the best method to nurture employees talents and motivation into a companies competitive advantage.
Performance management is a process for continually identifying, measuring and developing employees by combining their individual performance, and objectives, to the overall business objectives and goals. Performance management is extremely important to all companies, no matter on their size or their industry.
It is imperative to appreciate that performance management is all about employees and can, therefore, be quite complex. Possibly even more complex, is managing poor performance and this is where a line managers interpersonal skills are vital, coupled with sensitivity and caution.
Good performance management should motivate employees by allowing them to develop and feel recognised for their efforts and achievements. It should also be seen as positive approach for coaching, empowerment, goal setting and feedback. To achieve a successful performance management tool it must satisfy the needs of the business and the employees.
1. Understand the value of assessing performance to meet organisational and individual needs
1.1 Describe the value of formal and informal performance assessment in the workplace
A formal performance assessment should occur at least once a year. This gives the line manager and the employee an opportunity to formally agree on goals and objectives for the future, as well as any training requirements or desires. It also provides an opportunity to reflect on performance during the previous time since the last assessment. Formal performance assessments, when carried out correctly, will aid in motivating the employee by allowing them to express their concerns, making them feel an important part in the business.
The value of performance assessment is the ability to identify any training and development needs of the employee. Allowing a formal agreement from both parties. An informal performance assessment is no less important than the formal performance assessment. These can be carried out on as as and when basis. Also, they will emphasise the businesses commitment to continuous, and open, communication. By having, and promoting, open communication will allow the employee the opportunity voice any concerns they may have with their line manager. Another benefit of informal performance assessment, is that praise can be awarded as and when earned, allowing real time feedback.
For the majority of businesses a combination of informal and formal performance assessment produces the better results.
1.2 Explain the role of the first line manager in performance management The first port of call, or initial point of contact, for performance management is usually the line manager. A line manager needs to understand what an important part this is in their role. Their must reflect the importance back to their staff. Therefore, the line manager must have the correct skills for performance management of their team and provide regular feedback and identify objectives. It is usually the line manager who has to plan, prioritise and monitor their staffs performance, either individually or as a team.
2. Know how to manage performance of individuals in the team 2.1 Identify ways to ensure fair and objective formal assessment The line manager and the employ need to have, regardless of the process, an open and two-way communication which will result in understanding and agreement. The formal performance assessment needs to cover what has been accomplished since the last assessment, any corrective action needed and the employees aspirations for their future. Feedback should be purely constructive and biased or personal. During this process the employee needs to feel that this is important to their line manager as well as to themselves. The employee should be asked to comment on how they feel they have performed, how they have contributed and what accomplishments since the last formal assessment. The employee should be encouraged to talk about which areas they would like to improve and where they feel they could benefit from additional training. As a line manager you should not make judgements based on gossip of hearsay. Every assessment needs to be based around facts.
It is important that for a fair and objective formal performance assessment to take place the employee should be given an adequate amount of notice leading up to the meeting. The assessment should be carried out in a private area away from distractions and interruptions. The line manage needs to be prepared for an emotional response to any negative issues that may need to be addressed. However, it is vital that the assessment ends on a positive theme, therefore planning, along with factual data, is paramount. 2.2 Explain how to set SMART objectives for a team member
A SMART objective, which stands for Specific, Measurable, Achievable, Relevant, Time, is an extremely useful tool for a line manager. Employees need to able to understand their objectives and how to achieve, as well as what their need to enable them to achieve them. This type of objective would usually be set, and agreed, during a formal performance assessment. It can, and usually is, an individual objective or a team objective. However, it must be relevant to their role.
The line manager should have a clear understanding of what he is trying to achieve when setting objectives by following simple guidelines.
Specific – What outcome is needed and what should the employee achieve. Measurable – How will the line manager and the employee know when it is complete. Achievable – Does the employee and the line manager agree it task can be done. Relevant – Is the objective relevant to the team, department and/or business. Time – Does the employee and the line manager agree the time it will take to complete.
Below is an example of SMART objectives I would use in my previous role of Customer Services Team Leader.
SMART
Not SMART
Ensure all overnight delivery orders are entered by the cut off deadline of 10:30
Ensure all overnight delivery orders are entered as soon as possible
Telephones must be answered within 3 rings
Telephones must be answered promptly
Reduce the amount of credits raised in the previous year by 10%
Reduce the amount of credits
2.3 Explain how to set performance standards for a team member Performance standards should be measurable, objective, realistic and alway in writing. The standards should be notated in specific measures that can be used when carrying out a formal performance assessment. To enable a line manger to develop specific measures, they must determine what is important to achieve each element. Quality – refers to accuracy, effectiveness, usefulness and appearance Quantity – refers to a measure, i.e. how many, what percentage Timeliness – how quickly, by when and what date
Effectiveness – within budget? reducing waste, maintaining performance
2.4 Explain how to measure performance against agreed standards One way to measure performance against agreed standards is to use KPI's, key performance indicators. A KPI is a quantifiable measure that businesses use to determine how they meet operational and strategic goals. The main characteristics of a KPI should be.
Quantitative – can be represented in numerical format
Practical – able to integrate with the current businesses processes Directional – able to determine if the business is improving Actionable – able to put into practice to implement the desired change When the business has decided which measures to implement, these can be developed into employee specific performance measures.
3. Understand the value of feedback in the workplace
3.1 Explain the importance of feedback to improve performance Feedback is an extremely important tool to any business and managers alike. When the feedback is aimed at performance, it is a method for communicating how an employee is performing on not only a day to day basis but over a given period of time. This feedback should encompass both positive and, where applicable, negative observations. With the later being in a constructive and factual manner. Feedback can, and should be, given on a regular basis, and independent of the formal performance assessment. Regular communication, feedback, between a line manager and their staff is key to performance management. Positive, and factual, feedback is an excellent motivation tool for employees. It makes them appreciated, that they are doing a good job and more importantly, their line manager has noticed.
In a climate, when businesses are trying to find that competitive edge and keep good staff, the power of communicating positive feedback is a clear
motivator. More over, it is a simple and easy process for a line manager to carry out. This essential tool should never be underestimated or taken for granted, you need to ensure the feedback given is sincere and not a "throw away" thank you.
Reasons why feedback is important
Keeps employees focused and motivated
Aids the line manager to identify strengths and weaknesses
Builds and strengthens the working relationship between line manager and employee
The employee will have a sense of worth and appreciation
Informs an employee of areas for their improvement
Allows a culture to develop for improving job performance
Aids the line manager to identify any potential conflicts
3.2 Describe how to give effective feedback
The whole aim of delivering effective feedback is to enable the employee to understand any gaps that may exist between their performance and the required, or desired, standard. To enable effective feedback it should be:Specific – feedback is more useful when it contains, or relates to, a specific measure or goal. Informing an employee that their order entry level has improved by 10% is much more effective than informing they have improved.
Well planned – a line manager should plan in advance for a formal performance assessment. What to say, in what order and in what manner. However, with spontaneous feedback, this should be sincere and factual at the time, A line manager may find this a little difficult at first but this should improve with regular activity. 7
Be clear and direct – a line manager should never try to "cotton wool" any feedback as this will come across to the employee as being insincere and lose any potential motivational affect. Keep feedback clear, concise, factual and direct to the point. Positive finish – it is human nature to respond well to positive feedback, even as a child we all liked being told "good boy/girl". In fact even animals respond in a similar way, although that is more to do with the tone in voice rather than the words but it emphasises the powerful affect of speech and the tone used. When carrying out a formal performance assessment, a line manager should always finish on a positive note. An employee will respond better to information given in a positive manner.
4. Know how to manage underperformance in the workplace
4.1 Identify potential areas of underperformance in the workplace If performance problems are identified, it is crucial they are resolved as soon as possible. The longer poor performance is allowed to continue the more difficult it will be to resolve.
Examples of how poor performance or underperformance can be identified Unsatisfactory performance – employee fails to carry out the duties of their role in the workplace or to the required standard
Non-compliance by the employee to company policies, procedures or rules Unacceptable behavior in the workplace
Disruptive and/or negative behavior that affects/impacts on colleagues Poor timekeeping and/or absenteeism
4.2 Identify causes for failure to meet agreed performance levels Employees may exhibit poor performance for many reasons and a line manager needs to be vigilant in identifying them. Poor performance should be dealt with, promptly once identified, by the line manager. Often employees are unaware of their poor performance unless they are receiving regular and factual feedback from their line manager. Business need to understand that issues arising from poor performance which are not addressed promptly have the potential of becoming serious in a short space of time. This can, and more often will, have a negative effect on the business as, if left unchecked/ resolved, it can affect the performance and productivity of the workplace.
Examples of common reasons for underperformance
Employee does not know or understand what is expected of them due to unclear
goals, standards and/or policies
Interpersonal differences
Mismatch between the employees abilities and the role their are required to perform. This may be resolved with additional training
Lack of feedback to the employee on their performance
Lack of personal motivation
Morale is low in the workplace
Poor working environment and/or conditions
Personal problems such a family issues
Problem with alcohol or drug abuse
Mental health and/or physical problems
Bullying in the workplace
4.3 Describe actions to restore performance to acceptable levels It is good practice for a business, and its employees, to have a clear strategy for dealing with underperformance.
Businesses are aware that poor performance management can really reduce the level of performance in the workplace. Employees who perform well can often become demotivated by poor performing colleagues.
Negative attitudes to performance management, or the lack of credibility with the process, can be an indication of an inadequate performance management process. A consistent approach to performance management provides opportunities to address problems and general effective solutions.
Below is an example guide to managing poor performance.
Identify the problem
It is important to understand the key drivers of performance or poor performance with the workplace.
It is important to specifically, and correctly, identify the problem. Assess and analyse the problem
The line manger should identify how serious the problem is, how long it has existed and how wide the gap is between expected levels of performance and those being observed.
Once the problem has been identified and assessed, the line manager should meet with the employee to discuss the problem.
The line manager should inform the employee in advance the purpose of the meeting so they can be adequately prepared. The employee should be allowed to bring a support person of their choice to the meeting.
Meet the employee to discuss poor performance
The line manager should arrange the meeting to be held in private, away from distractions and interruptions. They should ensure the environment is comfortable and nonthreatening. The line manager should begin the meeting by holding a discussion with the employee to explain the problem in specific and factual terms. From this discussion the employee should understand what the problem is, why it is a problem, how it impacts on the workplace and why there is a concern.
The line manager should discuss the outcomes they would like to achieve from the meeting. The meeting should be an open discussion and the employee must have the opportunity have their point of view heard and considered.
Obtain a joint solution
Where possible, it is important that a solution is achieved, and agreed, with the employee. An employee who feels they have contributed to the solution will be more likely to act upon it. The line manager should set out a clear plan of action with the employee to implement a solution. Which can be in the form of a performance management plan. A future date should be set, with the employee, for another meeting to review the progress and discuss the employee's performance to date, against the agreed plan. It should be common practice for the business, line manager, to keep a written record of all discussions relating to poor performance in case further action is required. It also may be used as evidence should legal action be taken.
Monitor performance
The line manager should monitor the employee's performance and provide regular feedback and encouragement.
When the previously agreed meeting takes place to discuss and review the employee's performance to date. The line manager should provide factual positive and, where needed, negative feedback to the employee and ensure performance improvements are sustained. This review meeting should take place even if there is no longer an issue. The business may need to take a more serious action if the employee's poor performance does not improve. This may include, further counseling, written warnings and even termination of employment.
Related Topics