ummarise key aspects of legislation, regulatory requirements and codes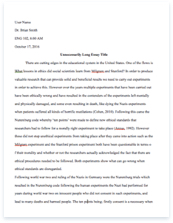 The whole doc is available only for registered users
A limited time offer! Get a custom sample essay written according to your requirements urgent 3h delivery guaranteed
Order Now
1.1 Summarise key aspects of legislation, regulatory requirements and codes of practice relating to own role and responsibilities. There are a number of legislative requirements and variations of practice that as a Teacher must be applied and adhered to in our environment. Legislation is defined by Parliament as an Act, similar to the Statutory Code of Practice and is therefore enforceable in Law and admissible as evidence. A Code of Practice is an expectation of how an individual within a profession such as Teaching is expect to act, this is therefore not enforceable. Further to the above, legislation can be generic but applied to specific scenarios. Below we will discuss in detail specific Legislation and Codes of Practice relevant to the role and profession of Teaching. The Health and Safety at Work Act 1974
Is a primary piece of generic legislation, which places a duty on all employers "to ensure, so far as is reasonably practicable, the health, safety and welfare at work" of all employees. Legislation includes:-
Obligation to apply this legislation to my working environment, ensuring a risk assessment is undertaken and action taken to remedy any potential issues, i.e. ensure no trailing cables. Undertake any designated health and safety training to enable me to perform my role, this in turn will be relayed to learners where applicable, i.e. use of equipment that may cause injury. Facilities must be available for individuals including toilets, washing and first aid. As a Teacher I must ensure any accidents are reported. The Data Protection Act 1998
Gives individuals the right to know what information is held about them and provides a framework to ensure the personal information is handled properly. Consists of eight principles and includes:-
Data I record in my role, must be used for specific lawful purposes, i.e. recording details of learners name and addresses for course registration. This information can not be used for any other matters without authorisation from the individual. When recording details, I must ensure I only record relevant details, therefore as an example I would have no requirement to record National Insurance numbers. Other Acts and Codes of Practice
Race Relations Act 2000, Disability Discrimination Act 1995 and 2005, Equality Act 2006 and Safer Practice, Safer learning (2007).
Code of Practice for Teachers (2008)
Developed by IfL and outlines the behaviours expected of members – for the benefit of learners, employers, the profession and the wider community. Practice makes reference to Integrity, Respect, Care, Practice, Disclosure and Responsibility. Examples include.
Work in a manner that recognises diversity and does not discriminate on race, gender, disability etc. As a Teacher all individuals should be treated equally and with respect. Comply with all reasonable assessment and quality procedures and obligations. This would involve providing a transparent approach to my work and follow guidelines/procedures to ensure standards are maintained within the environment.
Related Topics