Ufone and Moblink Jazz Advertisement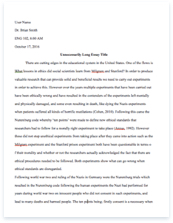 The whole doc is available only for registered users
A limited time offer! Get a custom sample essay written according to your requirements urgent 3h delivery guaranteed
Order Now
Any paid form of non-personal presentation or promotion of ideas, goods, or services by an identified sponsor. Introduction
Today to be a successful business, the firms need to make a distinctive position in the customer's minds to obtain the monetary benefits of being different and better than their competitors. Some industries require more such image positioning than others due to their nature of business. The proposal that I am submitting is concerned with one such industry and specifically of two companies that have tried to retain customers through very aggressive marketing more specifically in our research's case. Researcher has done a comparative study of Cellular network advertising strategy of Ufone in contrast of Mobilink Jazz. Comparative advertising inducts the specific mention or presentation of competing brand(s) and a comparison is made or implied. It has been used for quite a long time.
It has of course its own advantages and disadvantages; for which it has been banned in some countries whereas appreciated in others like for example, in the United States it is allowed for the sake of free competition whereby in South Africa it is Illegal for direct defaming and insulting competitors which is not an uncommon thing in comparative advertising. We however look at the Pakistani perspective and market nature of the mentioned two telecommunication giants and what results in terms of customer purchase and usage has these advertisements on them. The competition between Ufone and Mobilink jazz is heating up. We can also refer it as a war between Ufone and jazz. Mobilink Jazz started this war when it mocked Ufone commercial and directly attacked Ufone.as expected Ufone has done a counter attack by mocking and making fun of jazz's package and commercial as well.
Now there is clear wars going on between these two brands both are making fun of each other and mocking each other's slogans and commercials. The competition is always considered as healthy because during competitions brands bring new ideas and take risks to out run the competing brands. Looking at the telecom sector advertising in Pakistan one brand has to compete with three other major brands. But now ufone and jazz are clearly competing with each other and they are paying less or no attention to the other brands. Research question:
Either Ufone commercials are more effective or jazz?
Hypothesis:
Ufone commercials are more effective than jazz.
Methodology:
In this research the researcher adopted the method of content analysis. The study contains the comparative study of Mobilink Jazz and Ufone advertisements. Analysis:
MESSAGE CONTENT OF ADVETISEMENT of Ufone:
The very first content of Ufone's advertising message was humorous then Ufone shifted its message content to youthful excitement but now Ufone has again adopted humorous theme for its message content. Ufone did not promise to keep the nation happy by feeding them with an entertainment package every now and then. Therefore, the million dollar question is, are Ufone advertisements really effective? If we take feedback as a measure of the advertisements' effectiveness, then not only the target audience i.e. youth, but majority of the nation is responding positively towards Ufone advertisements. MESSAGE CONTENT OF ADVETISEMENT of Moblink Jazz:
Mobilink, country's largest cellular company, in its latest TV commercials has shifted its advertising approach from what they call sophisticated and decent looking ads to funny, rather mocking TV advertisements. Telenor, Ufone and others, Mobilink has failed to define its advertising approach over the years. It's not bad at all that they keep on changing their minds; however, lack of innovation, bringing and now copying competition's lines is meaningless and shaky too.
Conclusion:
Ufone has made an excellent commercial, Ufone's creative team always come up with a big idea in their commercial, every commercial of Ufone has an element of fun in it that is why it capture the attention of people. In terms of viewers' demand for more and more advertisements from Ufone. My grandmother does not remember her date of birth, but she proudly recalls a famous Ufone commercial. But that is just one side of the story; the measures of advertisements' effectiveness not only include recall, but also attitude change, and brand choice at the same time. So at the end I just want to conclude that the advertisements of Jazz are sophisticated as compare to the Ufone but are less appealing from them because of the fact that they are humorous and people want to see that type of advertisements on this stress environment of today.
Related Topics