Types of Grand Nursing Theorists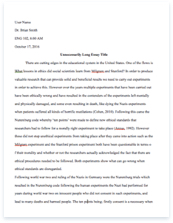 The whole doc is available only for registered users
A limited time offer! Get a custom sample essay written according to your requirements urgent 3h delivery guaranteed
Order Now
here are a multitude of grand nursing theorists and theories available to nurses for the use of knowledge and adaptation into practice. The four categories of grand theory include needs, interaction, outcomes, and caring. Each type of grand nursing theory has its own unique concepts, definitions, and proposition, with the purpose of assisting and bettering a patient's well-being. Even with the same focus, each theory and corresponding theorist is much different in regards to the approach in which the theory plans to achieve that goal. The following text will discuss four particular grand theorists and their theories, as well as a synopsis of which which theorist is most congruent with my personal philosophy of nursing. Virginia Henderson earned her diploma while attending Army's School of Nursing in 1921 and completed classes at Columbia's Teacher's College, but it was not until years later that she completed her bachelors and masters education at Columbia University. (Fulton, 1987, p.2)
This twentieth century Florence Nightingale developed a grand needs theory called the Principles and Practice of Nursing. Within her concept, Henderson described fourteen components that she believed every human being needed, some of which include, but are not limited to breathing normally, sleep, maintaining desirable postures, and eliminating body waste. (Henderson, 1978, p. 115) Henderson believed it was a nurse's duty to assist patients with the previously stated needs in order to regain health, but to facilitate independence as well. All actions were to be done to get the patient ultimately back to their baseline functioning. (Meleis, 2012, p. 162) Virginia Henderson's views and definitions of nursing practice can be generalized into most, if not all nursing practices.
Not only is the theory easy to understand, but the theory's focus is basic enough to be used in any nursing situation, from birth to death. All patients have needs, and Henderson's fourteen concepts of nursing are an easy to use framework to meet said needs. Imogene King received her diploma from St. John's Hospital School of Nursing in St. Louis, Missouri. She went on to achieve her bachelor's and master's in Nursing from St. Louis University and her doctorate in Education from Teacher's College at Columbia, University. (Mesmer & Palmer, 2008) From her knowledge and education, Imogene King formulated a grand theory of interaction, called the Theory of Goal Attainment.
This theory is founded on the basis of interpersonal relationships in which the person or persons involved strive to evolve and attain certain goals. (Meleis, 2012, p. 166) Although King's model somewhat addresses a person's needs, similar to Virginia Henderson, goal attainment focuses more on how we care for our patients and the different interactions that occur between nurse and patient. King's central target of nursing is the interaction of human beings and their environment, with the goal being overall health. (Frey, Norris, & Sieloff, 2002, p. 109) She believed patients have the right to information in orders to participate in the decisions that could ultimately influence their life. In order for this sharing of information and relationship to maintain success, the nurse and patient must feel understood, and the goals must be mutually agreed upon. (Meleis, 2012, p. 230)
Interaction theories, particularly Imogene King's Theory of Goal Attainment, has a strong stance in nursing practice, both past and present. All human beings need human interaction with others, especially when they are unwell or in a hospital setting. By nurses setting goals and including the patient in the goal making process, the nurse maintains some of the patient's independence, while formulating a systematic process in which to track progress or regression in the patient's status. Martha Rogers received a diploma of nursing from Knoxville General Hospital of Nursing in 1936. She went on to receive her bachelors from George Peabody College and her masters and doctorate from John Hopkins University. (American Nurses Association, 2014) Rogers is responsible for the Science of Unitary Human Beings Theory, which considered an outcomes theory.
This model views human beings as one with the universe, not separate entities, with the goal of restoring balance and stability between a person and their environment. (Meleis, 2012, p. 169) Rogers believes in the interaction between a patient and their environment and how this interaction affects patient outcomes. (Meleis, 2012, p. 170) In the nurse's practice, especially in the hospital setting, the Unitary Human Beings Theory is frequently used. Not only do nurses strive to maintain a safe and healthy setting within the hospital, but they also take into consideration the patient's home environment and what needs to be manipulated prior to discharge in homes of avoiding a future readmission. Jean Watson graduated from Lewis Gale School of Nursing in 1961. She furthered her knowledge and education by achieving her bachelors in 1964 and her masters and PhD from the University of Colorado at Boulder. (Watson Caring Science Institute, 2014)
Watson's caring theory of nursing is based on the concept that "nursing is a human science consisting of knowledge, thought, values, philosophy, commitment, and action with passion in human care transaction. (Meleis, 2012, p. 172) She believes that the nurse has a moral commitment to protect and enhance human dignity. Through this process, human beings, both patients and nurses can find their own meaning. The nurse must accept the patient as they are currently, but also as what they have the potential in becoming. (Meleis, 2012, p. 173) The concept of caring is central within the nursing profession and practice. Without thinking about it, nurses care deeply for their patients, and in return, find meaning every day. After reviewing the four previously mentioned grand nursing theorists, I believe Imogene King's views and philosophy of nursing is most congruent with my personal ideas regarding nursing. Without the process of setting goals, a nurse is unable to gauge or know where their patients care is headed.
When nurses, such as myself, set mutually agreed upon goals for their patients, they can evaluate progress, as well as plan ahead in the patient's care. I make a personal point to make at least one obtainable goal with the help of my patient or their family to work towards during my twelve-hour shift. I also use my employer's care planning tool to judge the patient's progress towards that goal. Without goals, the nurse-patient relationship runs the risk of becoming stagnant, resulting in a decrease of independence and the possibility of longer hospital stay.
References
American Nurses Association. (2014). Martha Elizabeth Rogers Inductee. Retrieved from http:// nursingworld.org Frey, M.A., Norris, D.M., & Sieloff, C.L. (2002). King's conceptual system and theory of goal attainment: Past, present, and future. Nursing Quarterly, 15(2), 107-112. Fulton, J.S. (1987). Virginia Henderson: Theorist, prophet, poet. Advances in Nursing Science, 10(1), 1-17. Henderson, V. (1978). The concept of nursing. Journal of Advanced Nursing, 3, 113-130. Meleis, A.I. (2012). Theoretical nursing: Development and progress (5th ed). Philedelphia, PA: Lippencott, Williams, Wilkens. Messmer, P. & Palmer, J. (2008). Reflections on nursing leadership: In honor of Imogene M. King. Retrieved from http://www.refletionsonnursingleadership.org/Pages/ vol34_1_Messmer_Palmer.aspx Watson Caring Science Institute. (2014). Dr. Jean Watson. Retrieved from http:// www.watsoncaringscience.org/about-us/jean-bio/
Related Topics