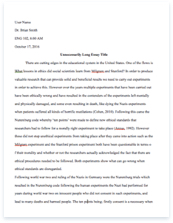 The whole doc is available only for registered users
Pages: 2
Word count: 420
Category: Tourism
A limited time offer! Get a custom sample essay written according to your requirements urgent 3h delivery guaranteed
Order Now
"Torah" – Hebrew word
– Studying
– Learning
– Searching
Old Testament
– "Noah with his Ark" must have been the first large-scale operator
– his passengers were mostly animals.
Two Forms of Early Tourism:
1. Travel for business such as trading
– The invention of money, writing
– "wheel" by the Sumerians facilitated travel and exchange, of goods.
2. Religious travel
– Pilgrimages to places of worship
– Pilgrimages were made to fulfil a vow as in case of illness or of great danger or as penance for sins.
Tourism in the Medieval Period – travel declined.
"Travail" – heavy labor, anguish and pain
"Travel" was derived
After-the Decline of the Roman Empire in the 5th Century:
– Roads were not maintained and they became unsafe.
– Thieves inflicted harm on those who dared to travel.
– No one during this time travelled for pleasure.
– Crusaders and pilgrims were the only ones who travelled.
During the Renaissance and Elizabethan Eras:
"Grand Tour" – "The rite of passage" of gentleman's education – Travel to cultural centers of the continent which lasted for three years.
During the Industrial Revolution:
– The Industrial Revolution brought about major changes in the scale and type of tourism development.
– It brought about not only technological changes but also essential social changes that made travel desirable as a recreational activity.
Modern Tourism in the 19th century:
← Railway
← Development of steam power
Tourism In the 20th century:
Pleasure travel continued to expand
– Increasing wealth
– Curiosity
– Outgoing attitudes of the people
– Increasing ease of such movement
Origin of Tourism in the Philippines:
– Original inhabitants of the country roamed around in search for food.
"Accommodation Facilities in other Countries"
Capsule Hote l – 3ft by 4ft. usually stacked and equipped with clock, small TV, air-conditioning and heater
Ger – from Mongolia, the traditional collapsible tent dwellings of the nomadic herdsmen in that country.
Jimjilbang- from Korea, around 7 dollars for a full day.
– no beds
– usually the common area between the men's and women's saunas where people can do things together like eating, exercise, watch TV, or sleep.
Minshuku – refers to small, wooden buildings with Japanese style rooms
Minbak – this is the Korean equivalent of Minshuku
← Parador- from Spain which were originally mansions, palaces or castles
← Pousada – small-scale home-style hotels that are found in Portugal and Portuguese territories
← Ryokan – guests sleeps on futon on the floor, eat Japanese meals, bathe in the ofuro (bath tub) and wear kimono.
Related Topics