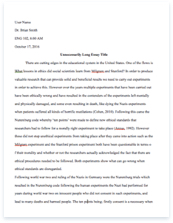 The whole doc is available only for registered users
Pages: 8
Word count: 1769
Category: Tourism
A limited time offer! Get a custom sample essay written according to your requirements urgent 3h delivery guaranteed
Order Now
Tourism is one of the most effective ways of redistributing wealth, by moving money into local economies from other parts of the country and overseas. It brings income into a community that would otherwise not be earned. Economic benefits
Economic benefits resulting from tourism can take a number of forms including: 1. Jobs
Employment may be associated directly, such as tour guide or managerial positions; or in supporting industries like food production or retail suppliers. 2. Increased spending
Increased spending in the community generated from visitors or tourism businesses can directly and indirectly promote the viability of local businesses. 3. Economic diversification
Tourism operators can play a role in highlighting the broad prosperity that tourism can bring to a community and will contribute to a greater understanding and respect for the value of tourism. Economic diversification is, for many communities, an insurance policy against hard times. By offering an additional means of income, tourism can support a community when a traditional industry is under financial pressure, particularly where that community relies heavily on a single industry. Case Study: Farmers markets
The popularity of farmers' markets is increasing becoming a key driver of economic development in regional areas. Activities such as visits to farms and farmers' markets, fruit picking and agricultural farm accommodation may provide important supplemental activities to struggling rural areas. Some of the benefits of Farmers' Markets seen include: * Showcases local produce and local products
* Encourage visitors from other areas
* Showcase the local and regional areas
* Allows for community events to be incorporated
* Provides distribution opportunities for small businesses * Valuable contribution to the economic development of the area as money is spent locally 4. Infrastructure
Infrastructure including roads, parks, and other public spaces can be developed and improved both for visitors and local residents through increased tourism activity in a region. Social benefits
Community identity and pride can be generated through tourism. A positive sense of community identity can be reinforced and tourism can encourage local communities to maintain their traditions and identity. Environmental benefits
Providing financial or in-kind support for the conservation of the local environment and natural resources will enhance the reputation of any tourism business. Tourism, particularly ecotourism, can place a greater focus on the conservation of natural resources through the recognition of their importance to visitor experiences and their economic value to the local community. Every year, millions of people travel to other countries for vacations, spending billions of dollars. This tourism can create jobs and improve lives, or it can lead to problems. In this essay, I will describe some of the effects of tourism and say why I think it is useful. Tourism can have some benefits. One advantage is that it creates jobs. Work is available in hotels, restaurants, travel businesses, taxis, entertainment centers resorts and many other places which serve tourists. Secondly, tourism can increase awareness of culture. Foreigners who visit the UAE can learn about the Emirati culture and tradition and religion, and vice versa.
Finally, tourism can lead to a better environment. The government will clean the streets and try to reduce pollution. However, tourism can lead to many problems. First of all the income from tourism is not reliable. For example, last month in Egypt, there were some political problems, and suddenly it affected the tourism dramatically, which is very important for the economy. A second point is that the jobs from tourism are poorly paid. People working as waiters or cleaners do not receive high salaries. However, the most important point is that tourism can lead to problems such as lack of respect for the local culture, or even problems such as alcohol or prostitution. In conclusion, tourism can have good or bad effects on the environment, the economy or even the culture. In my opinion people should enjoy travelling and visiting new places, but they should be careful to respect the local people and places.
Tourism seems to be very attractive for both tourists and hosts. Tourists spend a great time in an exotic place with reasonable costs, and the hosts earn so much money. However, tourism also has a lot of negative aspects which have to be solved. What should and can we do with tourism to enjoy the leisure time and to make tourism an industry which makes a profit for developing countries? Tourism is a huge industry which is larger than the arms trade1 and in the present situation the profit is definitely considered as the first priority. Most tourists come from North America, Western Europe, Japan, Australia and New Zealand, that is, economically developed countries.2 And tourists usually want to spend their time comfortably without any effort of arrangement or negotiation. Travel agents help them a lot with their prepared packages. Tourists are unintentionally becoming victims to the structure of tourism industry.3 Many of them come back from their vacation without any experience in that country.
4 They just spend the same life in a different place. This essay begins with the analysis of problems of tourism. This is then followed by the benefits of tourism which can bring a promising future to developing countries. The third section deals with the way to solve the problems and suggestions to make tourism better for both tourists and developing countries. The final section concludes the essay and comments on the importance of tourism. The problems of tourism occur mainly because a great part of world tourism is controlled by the tourists' side, that is, the transnational companies based in economically developed countries.
5 The relationship between those companies and the host countries are not equal. The poor countries are always defeated by short-term perspectives, or their hunger for money. As a result, the governments of developing countries tend to "keep quiet"6 about the disadvantages of tourism. For example, resort hotels are usually built on the villages or fishing places where local people are living.7 Local people should be consulted in advance but are often ignored8, because local officials are often bribed to say that no one objected. They are forced to move out to slums and they lose their jobs. In resort hotels, tourists spend, or waste, too much water and electricity and this may cause a shortage of natural resources for local people and the pollution of the natural environment. The consumption of tourists not only results in increasing the income of the local population but also causes higher prices.9 However, tourism has a lot of positive aspects for developing countries. It is a "promising industry"10 and a "passport to development"11 for those countries. It is true that tourism changes the local life and some people have to suffer from the change.
However considering the benefits of tourism and making use of the benefits fully, governments of developing countries are able to help the people. Social infrastructure is highly improved by tourism. It brings airports, better roads, hotels, transport, and power supplies which directly relate to development. There are more jobs in tourism including waiters and waitresses, vendors of souvenirs, tour guides and so on. The original arts and crafts become more streamlined to entertain tourists, but on the other hand there are more tourist demands for the preservation of their original culture and wildlife as a valuable commodity.12 More and more people are becoming familiar with the local culture and know the advantages and problems of that culture. Developing the tourist industry is a good way for the local culture to be preserved and to survive. The problems for the local people will not be solved by the present way of tourism.
To reduce those problems, the local governments should have a strong strategy to make the area better, and tourists should change their holiday style and understand more about the place they go. Concrete actions and an iron political will could change the existing pattern.13 First, the local governments must take care of the local people as a first priority. They must watch what is happening in their area and help the people to protect their life. When they have victims because of their developments, governments have to help to find the place and the way to live. Second, the local governments must ask transnational companies to help development in that area. Transnational companies have to develop the whole area as well as the resort area and give the local people more jobs, more facilities and a more convenient lifestyle. Third, the local governments can ask the transnational companies to return their profit to the local people. It will be useful to protect the culture, life and environment and this also results in benefits for the tourists.
Fourth, the local governments can even impose a tourist tax and ask every visitor to pay a few pounds extra.14 If it is clear for the tourists what the money is for, they will be willing to pay for it because they regard airport taxes and other fees as necessary expenditure. And last, tourists also have to change their way of thinking. They should realise that present tourism competes for local resources. In order to know the reality of their destination, they need to learn their culture, history, political and economical situation. They should avoid travelling in big tour groups and try to stay longer in one place so that they can understand local life more, eat their local food, use local transport and have more contact with local people.15 Tourists should try to have different experiences from their normal life. The problems will be very clearly seen if all the suggestions above can be carried out. Tourists and the transnational companies will be more interested in the local problems.
And through communication with local people, tourists will be more familiar with the people, the area and the culture. This means they can enjoy themselves more on holiday. Tourism is in a time of transition. It is too streamlined and standardized because of the profit-first strategy of transnational tourist companies and the short-term outlook of the local governments. However, tourists should reconsider the objective of their holidays and have knowledge about the place they are visiting. As a result, the values among tourists will change. They would find out what to do and begin to reject mass tourism. The governments' actions on tourism and strong plans of development should enable tourism to help to develop these countries. In conclusion, tourism is very attractive for both tourists and developing countries. It enables tourists to have exotic and nice experiences on holidays and developing countries to have a chance to be prosperous.
Related Topics