Three different stages on "A Sense of Shame"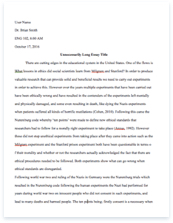 The whole doc is available only for registered users
A limited time offer! Get a custom sample essay written according to your requirements urgent 3h delivery guaranteed
Order Now
Within this story there are three clearly marked stages. These are not only characterised by changes of attitude and of personality in the main characters, but are also characterised by the emersion of certain themes which are central to the story.
To start with, on the initial stage, the first meeting of Lorraine and Mohammed occurs. They instantly fall in love with each other and enter into a state of such passion and physical attraction that the relationship is almost unconscious of itself. Nevertheless, as time passes it is not a bliss for them any more: they have the need to keep it secret for it was not well seen by their families and society to be with each other as she was a white Catholic girl and he was a darker Pakistan boy, so they have to travel to forlorn places or the outskirts of the city in order to be together, which is illustrated in the statement "sometimes they had a drink in a little lonely pub they'd found" and arises the themes of discrimination and silent domination of society and society's values, as this issue was never discussed by them, but just established; it was something that both knew each other felt and made them feel doubtful and fearful. A good example of extreme discrimination and violence in the first stage, which also justifies their fright, is the moment in which Mohammed's brothers find out that he is dating Lorraine and punch them.
On the second stage, this relationship, which had been living on undercover, gradually starts to be discovered. The first one to find out is Lorraine's friend, Jackie. Lorraine had been lying to her and finally Jackie suspects that she has a boy and asks her about it. Lorraine can't lie to her any more and tells her he is a 'Paki', but most important is when Jackie asks her if she feels ashamed of it being so and she just can't answer it. This query brings up the issue of shame which is even stronger than the love Lorraine and Mohammed had for each other and which both of them tried to appease in their minds unsuccessfully. Later on, Lorraine finds out she is pregnant and eventually her mother realizes too. So the discovery of her relationship keeps progressing and her mother tells her father, which is starting to show a male domination in the family, shown in the urge the mother had to go, and tell him.
Therefore, the three of them have a discussion. Lorraine and her mother seemed to be afraid of how the father might react and even if her mom tries to protect her she does so in a quiet and respectful way, which doesn't affect the father at all. In the heated argument the three characters held, Lorraine tells her father that she is pregnant but refuses to give away who the father of the baby is, which arises again the theme of shame. The father seems even more aggravated by the fact of not knowing who the boy is and thinks at once of Lorraine's brother more than what he thinks about her, who is the one in trouble.
He is worried about the consequences it might have on the boy if he or someone in the neighborhood should find out about Lorraine's pregnancy, so he decides to send her to her aunt's to have the baby. His worries and decision mark clearly that the society is a patriarchal one, where men are the ones that rule and are of real importance, and a very religious one, since Lorraine gets segregated, becomes an outcast because she has 'sinned' against the family's and society's values. On this stage you can see certain bitterness and growing in Lorraine's maturity and responsibility, though not too distinctive as on the last stage.
Finally, the last stage is characterized by the total deterioration of Lorraine's and Mohammed's relationship which ends up breaking terribly. On one hand, the pregnancy is driving both of them a little bit crazy, as they were too young and ignorant, especially Mohammed who was under lots of pressure, his family was threatening him and he had the chance of running away, which Lorraine hadn't. On the other hand, the relationship had always been based on secrecy and concealment and now with Lorraine pregnant and her belly growing larger and larger, there could be no more secret relationship. At last, the pressure his family, society and Lorraine put on Mohammed is too much for him and he is so overwhelmed by the situation that he slaps Lorraine; here the theme of violence crops up most significantly. Nevertheless, she knew it was not only a slap, she knew it was the end in the moment he hit her.
Yet, when he disappears she looks madly for him and finally accepts the truth: that he will never come back. That is when she goes to live with her aunt and gets really bitter and depressed and gets to hate her baby wanting to give him away desperately. There is too a 'sense of shame' in her wanting to give her baby away because she knows he is not going to be all whitish and that it may come out quite dark. At her aunt's it is Lorraine deepest depressive pit as she realizes that she has no one now: no family, no Mohammed and no baby, because she didn't want him.
Conclusively, Lorraine's and Mohammed's characters go through various transformations throughout the story. Mohammed becomes hasher being trapped by society's intolerance and by choosing his culture before Lorraine. Lorraine, on the other hand, through disillusionments and disappointments and a series of tragic events, grows very quickly from an ignorant, impulsive girl to a more sober and bitter woman.
Biography:"A Sense of Shame" by Jan Needle.
Related Topics