Theoretical Ethical Basis for Practice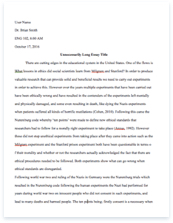 The whole doc is available only for registered users
A limited time offer! Get a custom sample essay written according to your requirements urgent 3h delivery guaranteed
Order Now
The science of nursing is guided by theories which forms the foundation of understanding patients, their health problems and plan interventions to address these problems. Nursing has a set of beliefs unique to nurses and forms the foundation of practice. The objective of this paper is to explore various nursing theory and ethical framework as it relates to obesity. Phenomenon of Interest The rapid increase in obesity rate worldwide in the last decade has reached an epidemic proportion. Obesity has become a notable public health problem because of its overspreading impacts and measures to curb or reduce the obesity rates have not been successful (Hammond, 2014). Obesity has been identified as a complex problem which involves multi- related contributing factors. The Institute of Medicine (IOM) recent report recommended a "systems approach" and model tools from complexity science (Institute of Medicine [IOM], 2012). Reducing the obesity problem will require a holistic, multi-systems and integrated approach.
Nursing Meta-paradigm A meta-paradigm is a generalized concept of a discipline. It acts as an enveloping structure where the most restrictive concepts can be developed (Fawcett & DeSanto-Madeya, 2013). The meta-paradigm of nursing focuses on the person, environment, health and nursing. These four concepts are the unifying force for all nurses regardless of their practice setting. In caring for an obese patient, the nurse approaches the care of this condition not only with the person in mind but that the individual is part of the family and the family is part of the environment , attempting to restore the patient back to health through various nursing interventions. The meta-paradigm of nursing. According to Nightingale, nurses should work to prevent disease and care for patients in an optimal environment that promotes health and wellness through nursing interventions such as assisting the patient to plan a healthy menu (Strout, 2012)
Grand Nursing Theory Grand theories are intellectual, and they focus on events of importance to nursing such as the nursing meta-paradigm of the four concepts (person, health, nursing and environment) (McEwen & Wills, 2014). Walker & Avant (2005) describes grand theories as abstracts which provides some general perspective to nursing goals and structure Betty Neuman's Model is chosen as the grand theory for the Phenomenon of Interest. In this model, Newman looks at the organizational approach which is centered on the human needs for security and stress relief. This is a comprehensive model that involves a holistic view of the person and using the nursing process to help the person achieve the highest form of health by applying nursing interventions to increase man's adaptive mechanisms and reduce stress (Fawcett, 1999). Discussion of inter-related concepts There are four concepts inherent in the Betty Neuman's model: Person, Health, Environment and Nursing.
The Newman's model takes a holistic approach to the person. The person encompasses all aspects of the human being and the factors which affects behavior (both past and present). She describes health as condition where all the system parts and subparts ae in balance whereas illness is a state of unbalance of the system parts and subparts. The Environment is a made up field surrounding the individual. It can be either internal or external. The internal environment occurs within the individual such as an infection whereas the external environment is are factors occurring outside the individual such as having financial difficulties. Finally, Nursing is considered as a client focused profession with the goal of goal of assisting the individual to attain the highest level of health (McEwen & Wills, 2014). Newman also defined 5 variables that are inter-related variables: physiologic, psychological, sociocultural, developmental and spiritual. The variables with time brings the client to attaining, maintaining and retaining their stability. Newman & Fawcett (2009) presented a three stage nursing process model. The first step is the nursing diagnosis, the second step is the goals and the last step are the nursing outcomes.
All this steps helps the individual return to a state of system equilibrium. Discussion of the POI within the framework To discuss obesity within the framework provided by Neuman's model involves several factors: Viewing the client as a unique individual composed of several variables that may affect health both positively and negatively. Understanding that in the environment, there are several stressors that may impact the individual' health status or behavior. Each client have developed several responses to environmental stressors There are different level of preventions hat can be utilized to return the client back to a state of wellbeing. Assessment and Perception of the POI Betty Newman's System's model guides the assessment and perception of obesity by portraying the client as a holistic individual who is reacting to stressors (internal or external) in the environment. This model can be used to direct client care through anticipating or directing client's needs and determining desirable outcomes.
It can also guide the nursing intervention to strengthen the defense mechanism against those stressors as focusing on preventions of obesity. Middle Range Theory According to Walker & Avant (2005), a middle range theory is narrower in variables and have a limited scope usually more specific than gran theories The main ideas of a middle range theory are simple, straightforward and more focused (McEwen & Wills, 2014). The middle range theory chosen is Pender's model on health promotion. This model first appeared in 1982 and was revised in 1996. It identifies background factors that influence health behaviors. According to Pender, Murdaugh & Parsons (2011), the importantce concepts of Pender's Health Promotion Model (HPM) are person, environment, nursing and health (nursing meta-paradigm) Discussion of inter-related concepts in the Health Promotion Model (HPM) The 5 key concepts in the HPM are: Person: Pender describes the individual as a biological, psychological and social organism who is shaped by the environment but can also create an environment where the inborn and learned potential can be fully revealed. The relationship between a person and the environment is mutual.
Environment: This is described as the physical, social and cultural field where actions are carried out both positively and negatively. The environment can be influenced by the person to facilitate health promoting behaviors Nursing: This is a profession that works with the individual, the families and the community to build and foster health promotion and wellbeing. Health: Is defined by Pender as the realization of inborn and earned behaviors through meeting individual goals, self-care and fulfilling relationship with others. Discussion of the POI within the framework The health promotion interventions are essential in the prevention of obesity and reducing body mass index. Obesity affects people of all ages and education on health promotion is beneficial. Nurses can utilize the health promotion model and empower their patient's for self-care and enhancing their ability to stay healthy through education.
The patient as an individual can positively influence the environment through engaging in those activities that brings about health and wellness and the government can also positively influence the environment by building parks, sidewalks and offering healthy food options in schools to reduce the obesity epidemic. Assessment and Perception of the POI The HPM can guide the assessment and perception of Obesity by explaining and predicting specific health behaviors. HPM will help nurses their personal beliefs about the benefits of exercising, the nurses personal exercise behaviors and how this affects their recommendation of exercise to their patients. It can also be used to study food choices amongst people who are obese as well as a guide to understand the relationship between body mass index and illness. Complexity Science of Obesity Complexity science is the science that deals with the adaptation of human behavior and phenomena which arises in the interaction of multiple medium (Davis & Simmt, 2003).
Complexity science is an important phenomena for healthcare professionals dealing with increasing modernization of health healthcare and the strain to control rising cost. It must be taken into consideration that the healthcare system is a whole system and even individual patients are made up of multiple parts that form a whole system so treatments directed to one organ can potentially affect all the systems (Patel, A. M., Sundt, T. M., & Varkey, P, 2008). The scope of the problem of obesity continues to defy all public health efforts to minimize the rate of increase in the number of obesity related mortality and morbidity. Obesity is a complex problem with inter-related variables. Its complex nature challenges primary care practices which have been structured to address simple or less complicated conditions. Re- addressing the problem of obesity as a complex issue will provide a way forward for clinicians that are discouraged or overwhelmed by its complexity (Frood, Johnson, Matteson, & Finegood, 2013) Ethical Framework It is imperative that nurses have an an ethical understanding of the promotion of health and wellness in nursing practice.
Adherence to moral obligations without prejudices in health promotions is very important. Obesity is a highly stigmatized condition and it links individuals to negative stereotypes (Have, Beaufort, Terxeria, Mackenback, & Heide, 2011). There are several programs being implemented to curb the obesity crisis. The questions that needs to be addressed are: Are these programs morally sound or do they impeach on the autonomy or freedom of the individual or corporations. An example, is banning the sale of soft drinks in schools, prohibition of the use of trans-fat in certain restaurants which ultimately raises the cost of food in the restaurant thereby limiting the type of customers that can visit these restaurants.
Another ethical consideration is that of equality, generally, programs to curb obesity tends not to be very successful in the minority or lower income neighborhoods because of affordability to purchase healthy food choices or the availability of programs like swimming pools, parks or even side- walks for individuals to exercise. Is there justice when a mom is jailed and her overweight teenager placed in foster care? To consider the ethical principle of beneficence, consider an obese patient who despite mounting health problems has refused any form of life style modification. What can be done to help this patient without violation the principle of autonomy?
Conclusion
It is an established fact that obesity and its related health risk are on the rise. Public health efforts to curb this crisis has not been successful so far. New ways of examining the crisis is being proposed. The meta-paradigm concepts of nursing- that of treating the individual as part of the environment which can be modified to promote health through nursing intervention is a good start. Various grand theories and middle range theories can also be applied in solving the obesity problem. Obesity is a complex problem therefore must be viewed and measures aimed at solving it must take a system approach. It is important that the ethical principles are considered to avoid violating the individual's rights.
References
Davis, B., & Simmt, E. (2003). Understanding learning systems: Mathematics education and complexity science. Journal for Research in Mathematics Education, 34(2). Retrieved from http://www.jstor.org/discover/10.2307/30034903?uid=3739256&uid=2&uid=4&sid=21104995779107 Fawcett, J. (1999). The state of nursing science: Hallmark of the 20th and 21st century. Nnursing Science Quarterly, 12. Retrieved from www.nsg.sagepub.com Fawcett, J., & DeSanto-Madeya, S. (2013). Contemporary nursing knowledge: Analysis and evaluation of nursing models (3rd ed.). Philadelphia, PA: F.A.Davis. Frood, S., Johnson, L., Matteson, C., & Finegood, D. (2013). Obesity, Complexity and the Role of the Health System. Current Obesity Reports, 2(4). http://dx.doi.org/10.1007/s13679-013-0072-9 Hammond, R. (2014). The challenge of obesity and a system approach to the solutions. Retrieved from www.santafe.edu/research Have, M., Beaufort, I., Terxeria, P., Mackenback, J., & Heide, A. (2011). Ethics and prevention of overweight and obesity inventory. Obesity Reviews, 12(9). http://dx.doi.org/10.1111/j.1467-789x.2011.00880 Institute of Medicine. (2012). Promoting Physical Activity and Healthy Food Choices. Retrieved from http://www.iom.edu/Reports/2012/Accelerating-Progress-in-Obesity-Prevention/Report-Brief.aspx?page=2 McEwen, M., & Wills, E. (2014). Ttheoretical Basis for Nursing (4th ed.). Philadelphia, PA: Lippincott Williams & Wilkins. Patel, A. M., Sundt, T. M., & Varkey, P. (2008). Clinical and health affairs core concepts and application for medical practice. Retrieved from http://www.minnesotamedicine.com/past-issues-2008/february-2008/clinical-february-2008 Pender, N. J., Murdaugh, C. L., & Parsons, M. A. (2011). Health promotion in nursing practice (6th ed.). Boston, MA: Pearson. Strout, K. (2012). Wellness promotion and the institute of medicine's future of nursing report: Are nurses ready? Holistic Nursing Practice, 26(3). http://dx.doi.org/10.1097/HNP.0b013e31824ef581 Walker, L., & Avant, K. (2005). Strategies for theory construction in nursing (4th ed.). Upper Saddle River, NJ: Pearson Prentice Hall.
Related Topics