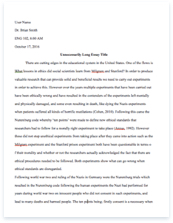 The whole doc is available only for registered users
Pages: 2
Word count: 343
Category: Church
A limited time offer! Get a custom sample essay written according to your requirements urgent 3h delivery guaranteed
Order Now
            Venerable Bede was a Benedictine priest at the Saint Peter's Church in Monkwearmouth and later at the Saint Paul's Church in Jarrow, both in the north-east of England. He was a renowned author, biographer, chronologist, historian, poet, scholar and theologian.
            Bede was born around 672 A.D. in Jarrow. There were speculations that he belonged to a noble family. He entered the Saint Peter's Church for monastic education when he was seven, and grew to be a deacon when he was nineteen. At thirty, he was ordained a priest. Bede learned under the guidance of Anglo-Saxon abbots, who later encouraged him to relocate to the Saint Peter's Church in 682 A.D. Bede lived the rest of his life there mainly as a teacher and a writer, and died in 735 A.D. He was buried there but his remains were afterwards moved to Durham. He was venerated in four distinct churches, and canonized in 1899.
            Bede's large body of works illustrate that he had access to the principal and widest range of books collected and stored in church libraries. He wrote about science, history and theology, about subjects ranging from music to biographies to discussions on bible contents. His most admired work is the Historia Ecclesiastica Gentis Anglorum, a five-book collection of England's political and religious history from the reign of Julius Caesar to Bede's present time.
            Bede is looked upon as the only English Doctor of the Church, a position designated by the Roman Catholic Church. His scriptural observations were interpreted symbolically, criticizing and trying to solve inconsistencies, and his accounts of history included miracles. Such depth into the scriptures and the concepts of miracles enhanced the understanding and affected the world-view of the early church. Moreover, in his Historia Ecclesiastica, Bede was the first to use the concepts of before Christ (B.C.) and anno Domini (B.C.) periods, which affected the method of dating. These concepts were adopted by the succeeding writers. Another impacting chronological work is the establishment of the official dates of Easter.
Related Topics