The Stronger the Country's Economy, the More Modern Education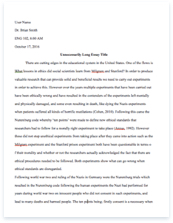 The whole doc is available only for registered users
A limited time offer! Get a custom sample essay written according to your requirements urgent 3h delivery guaranteed
Order Now
Education is an issue that can make or break a nation. Countries with successful and effective education systems tend to fare better than areas with poor educational resources. Education is closely linked with the economy because areas with thriving education systems produce individuals who are more successful can create more high-quality jobs for people to fill. Individuals who are able to get better, high paying jobs earn more money which gives them more disposable income thus boosting the economy.
In the United States, individual states have conducted studies to evaluate economic wealth relative to academic achievement. In 2009 the census bureau measured each state by its disposable personal income per capita and ranked them relative to the overall country using an index with the United States at an index level of 100. (Fox) Connecticut, New Jersey and Massachusetts were in the top three states studied. The findings of this study seem to point to a connection between individuals holding advanced educational degrees living in states with a higher per capita GDP. There is no definitive information that conclusively proves the connection between economic success and higher level educational degrees, but there does seem to be at least some correlation. In his article "The Correlation Between Education and the Economy", Eric Fox writes, "The conventional wisdom is that a state with a better educated population will attract businesses that offer higher paying jobs and this will typically lead to higher levels of economic output for that particular state." This statement presents a sound argument because an area with a better educated population is going to hold the skill set and means to attract and operate more successful business ventures which in turn will produce a better economic yield benefitting the entire area.
There are many different approaches to education throughout the world. Some are successful while others are not. According to the Central Intelligence Bureau, the country with the lowest education investment in relation to their GDP is Equatorial Guinea. Their educational budget there is only 0.6% of their GDP even though they fare economically better than some of the nearby neighboring countries. Equatorial Guinea suffers from an unstable government which plagues the country with many problems including the funding of their education system. Many of the schools there are overcrowded and lack school supplies and teaching materials. Mismanagement of the school systems leave many teachers underappreciated and under paid. In Equatorial Guinea education is mandatory for children aged 6 through 18 though this is not enforced by the government. Less than 65% of those children enrolled in classes actually attend said classes. The problems do not end there.
Women are highly discriminated against as far as receiving an education which impacts the country's illiteracy problem. Only 69% of children receive their secondary education and the dropout rate is quite high. Despite its poor educational practices, Equatorial Guinea is an economically stable country due to its success in the oil industry. By investing some of its wealth into the education system, the country could greatly benefit its people and insure that they are able to weather economic changes and difficulties should they arise in the expanding industrial market and deal with problems that may arise with the ever-present fluctuations in the oil industry.
Another country with a poor education system is Sierra Leone. Education in Sierra Leone is problematic as a result of the many years the country spent embroiled in a civil war. The civil war took a great toll on the nation and education was one of the casualties. There are 3 levels of education; primary junior, primary secondary and senior secondary. The first 9 years of education in Sierra Leone are mandatory though enforcing this law proves to be very difficult to employ. Teachers in Sierra Leone often lack proper training and there are not nearly enough learning materials to go around. This causes many students to have to share books and supplies which becomes difficult. Classes are extremely overcrowded and often become unruly with teachers having great difficulty in managing the behavior while attempting to teach lessons. More than ¾ if the population in Sierra Leone is illiterate. Girls face even more difficulties when it comes to education. Biases and gender inequality are rampant due to age old cultural beliefs.
Violence and child marriage compound issues for women and girls seeking an education in Sierra Leone. Additionally, corruption and poor money management by the government plague the country not only in regard to education but across many aspects of life there as well. Sierra Leone is located in West Africa. It is a small country but it possesses many natural resources and is located on a large harbor with access to trade. Having been ravaged by an 11-year civil war has left the country and its people in ruins. Corruption and infrastructure problems as well as the substandard education system pose many troubling issues for the country. The lack of a beneficial education program propagates the poverty dilemma. Lack of education is not only an intellectual issue. The lack of proper health instruction and family planning lead to disease, over population and a lack of resources.
Contrarily, one of the best education systems in the world is that of Finland. Finland's education system is frequently at the top of educational rankings year after year. In their country all students at specific grade level are taught in the same classroom regardless of their ability. This lessens the gap between the strongest and the weakest students. Interestingly enough, there is little emphasis on homework or testing. Another positive aspect of Finland's educational model is their teachers. Finnish teachers are highly educated, compensated well and exceedingly respected. Unlike in the United States where bureaucracy dictates the direction educating students must take, in Finland the teachers are looked upon to make the decisions that are in the best interest of the specific needs of the student. Teaching is one of the most respected professions in the country comparable even to medical professionals.
Finland adopts the outlook of doing whatever works to best educate individual students. A typical classroom in Finland can have three teachers with one to teach the lesson and the other two available to help address the specific needs of the students ensuring that all master the material. Another interesting facet of the Finnish education system is that there are no private schools. All schools are publicly funded. There is also a very balanced level of learning coupled with play. Young students receive a mandated 15 minutes of playtime for every 45 minutes of learning. Finland's economy in the 1990's was a resource based economy primarily dependent on the country's natural resources and saw an economic decline at that time. Since investing in technology and education, the economy of Finland has switched to a knowledge based economy which relies heavily on intellectual capabilities and the ability to produce innovative products and is now competitive and continues to improve.
Another country with a high performing education system is Japan. In Japan students essentially attend school year-round with the academic calendar beginning in April with the advent of the Cherry Blossom trees blooming and is then broken down into trimesters. The students have a six-week break in the summer and two, two week breaks in both the spring and the fall. In Japan, education in the early years of childhood focuses on establishing good manners, respect and kindness. An interesting fact is that many schools in Japan do not hire custodians. Students must work together to keep their school neat and clean. This teaches students responsibility and accountability as well as valuable lessons about working together.
Japanese children frequently wear school uniforms and are provided lunch each day that they eat together in their classrooms. This fosters a sense of community among the children. Their school day is 8 hours long and follows a stringent curriculum which is also balanced with the subjects of poetry and art. Due to the rigorous academic curriculum, students rarely ever need to repeat a grade. Japan boasts 0% illiteracy rate and high school enrollment is over 96%. Many students attend tutoring sessions and supplementary classes in addition to their regular school day. Japan's education system proves to be very successful as well as very competitive. Like Finland, teachers in Japan are well trained, compensated fairly and highly respected. Japan's thriving education system and booming technology industry contribute to a stable and successful economy for Japan that is one of the most developed in the world.
In conclusion, education is an important component of any society. A well-educated population increases human capital and presents the ability to produce more goods, improve infrastructure and living conditions and make significant contributions to the economy and wellbeing of society. Without education society will stagnate. There will be no advances in technology or in the fields of medicine. We need education so that our lives are interesting, stable and successful.
Related Topics