The Southwest Airlines Way by Jody Hoffer Gittell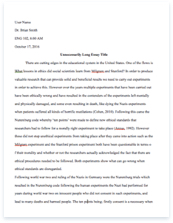 The whole doc is available only for registered users
Pages: 4
Word count: 790
Category: Airline
A limited time offer! Get a custom sample essay written according to your requirements urgent 3h delivery guaranteed
Order Now
In this paper I'm going to provide a comprehensive review of the book "The Southwest Airlines Way" by Jody Hoffer Gittell with a clear focus on its practical learning value.
Southwest Airlines is believed to be one of the most successful airline in history. Gittell suggests this is due to the outstanding management practices, which define the corporate culture in the company.
Every organization has its own culture and identity, and this may be crucial for its overall performance. This can be regarded as the main thesis of the author. The example of Southwest Airlines proves this thesis, and the method used for author is not only descriptive, but he also collected a significant number of interviews with employees, managers, and senior executives­­. The author also compared management practices applied in the Southwest Airlines with those used in American, United, Continental, and other airlines. Gittell clearly distinguishes between successful practices leading to organizational growth and profitability and practices that bring about failure and stagnation.
Gittell shows that Southwest Airlines have succeeded in developing high-performance relationships and effective people-management practices. And this resulted in thirty three years of profitability in row! Even in the hard time after September 11 they managed to sustain growth and development.
Creating shared goals, shared knowledge, and mutual respect among all the participants of the process of production is the key to excellence in motivating the employees and keeping lasting contacts with partners. According to Southwest philosophy, it's of vital importance to "invest long-term in the maintenance of relationships among managers, employees, and business partners." (Gittell, 2002, p.12)
Southwest Airlines developed their celebrated "ten practices of relationship-based performance" approach. It's "an innovative set of 10 organizational practices, each one designed to reinforce the others so that the total is greater than the sum of the parts…These practices build and sustain relationships in multiple ways-through leadership at the top and at the front line, through hiring and training, resolving conflicts, managing work/family issues, creating special boundary roles, measuring performance broadly, negotiating flexible job descriptions, and partnering with the external parties that are critical for Southwest's success." (Gittell, 2002, p.54) Today managers even speak of a "Southwest effect," which means that there's a chance to implement rules and principles practiced in the company by managers in other industries.
This book was very educational for me. I've very interest in such aspects of management as leadership and interpersonal relationship. This book gave a number of very interested insights into the way Southwest Airlines addressed these issues. As for leadership, they believe that leadership is not only relevant at the senior management of the organization, but "leadership is better understood as a process that can take place at any level of an organization." (Gittell, 2002, p.74)
Every employee should understand the importance of him or her for the overall performance of the company. They should feel individual responsibility for the outcome. "Southwest Practices" imply that all the employees have great motivation to do their best for the success of the company. So, people and teams are stimulated by being given responsibility. Experiencing a sense of ownership is a long-held tenet of motivation for workers. Motivation is not about the leader, because the charismatic leader that can be so effective in the short term, but motivation should also come from inside of the employees, because it's inherently intrinsic. Developing a sense of common mission and belonging was, in my opinion, the major achievement of the company and guaranteed its success in the longer run.
Southwest also demonstrated unique and highly effective approach to conflict resolution. "Conflicts are typically thought of as negative events to be avoided in the name of organizational harmony. However, we saw a different, more proactive approach to conflict at Southwest Airlines, stemming from the view that conflicts are normal, expected events, particularly given the time pressure and interdependence of the flight departure process." (Gittell, 2002, p.255)
Communication is another key element in strengthening company's performance. "Timely communication is very, very important. While employees at American complained about the failure of their counterparts in other functions to communicate with sufficient frequency and timeliness, Southwest employees expressed pride in the frequency and timeliness of their communication." (Gittell, 2002, p.27)
The art of management has been truly mastered in the Southwest Airlines. Therefore, I believe that the book "The Southwest Airlines Way" by Jody Hoffer Gittell addresses a variety of issue of interest to managers in various industries, and describes a model of one of the most successful companies of today.
References 
Gittell, J.H. The Southwest Airlines Way: Using the Power of Relationships to Achieve High Performance. New York: McGraw Hill, 2002.
Related Topics