The Quality and Performance of Manager Determ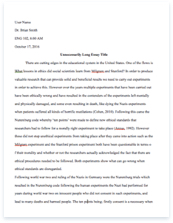 The whole doc is available only for registered users
A limited time offer! Get a custom sample essay written according to your requirements urgent 3h delivery guaranteed
Order Now
Introduction
Management is the process which concern with planning , controlling , organization arc. Effective management is required for organization success as well.
There is an old saying – people learn to manage by managing under the guidance of a good manager , this just as true today , but to make the best experience it is helpful it in a framework which defines understanding what management is about ,and help to reflect on and analysis experience and the behaviour of others. There is also wealth of knowledge about the skills that manager need to use and the aspect of managing people ,activities and themselves that they need to understanding.
The manager is dynamic, life giving element in every business. without the resources of production, remain resources and never became production. The quality and performance of manager determine the organization success as well. A effective manager is the key of success (Drucker, 1995)
Effective management skills
World is changing the trend of business also is changing. to sustain in this competitive world manager need effective skills. Skill provides a quick fix which is world wide applicable. It is useful to know about management skills but it is also necessary to develop an understanding of how management skills are the best applied and modify to meet the particular demand of situation like – do this and all will be well- rather , it is aim is to present approaches which have been prove to generally effective.
Today's world a manager should aware about planning and organizing overall change.
Management skills are very important to best use of the human financial, materials resources available to the organization and to individual managers. It is very much concerned with adding value to these resources.
Main Effective Management skills
a manager job is complex and multidimensional , for this reason managers need various skills. The application of this change as manager move up in the organization. Though the degree of each skill necessary at different level of an organization may vary, all manager must process skills in each of these important areas to perform effectively. (Daft,2003)
Good managerial skills
Pedler et al (1986) suggest of the basis of extensive research that there are some qualities or attributes that are process by a successful managers :
– Command of basis facts.
– Relevant professional knowledge
– Continuing sensitivity knowledge
– Analytical skills balanced learning habits and skill.
Achievement and result oriented
The desires to get thing done well and ability to set and meet the challenging goal, creates own measures and of excellence and constantly seek the way the way of improving performances. Goal oriented managerial skills help to overcome any problems that are related to managerial task.
Business awareness
The capacity of continuing to and explore the business opportunities , understand the business opportunities and priorities of the organization and constantly seek methods of ensuring that the organization becomes more business link. Manager should thing good development process for example what are the opportunities and threats and challenges are waiting.
Managerial skills
A manager must have some certain managerial skills. He or she must be ready to handle any problems and situation. The desire and capacity of foster the development of his or her team, providing feed back, support, encouragement and coaching
Technological skills
World is changing rapidly for this reason the use of technology also changing . To sustain in this competitive world manager must meet the modern technology that may happy to customers and employees. Technology also a cost effective ways .
Technical skills includes various methods, techniques, and equipment involved in the specific function for example finance manufacturing.
Leading and connectional skills
Leading and connectional skills must have a manager. Connectional skills is ability to see the organization as a whole and the relationship among its part. It would be related planning, organization, controlling and quick thinking.
Analytical skills and problem solving skills
Analytical skill helps to find out the best appropriate solution for problems. It necessary for each manager. Manager must think about internal and external environment of business. Managerial skills will be analysis situation, diagnose problems, identify the key issues, establish and evaluate alternative course of action and produce a logical , practical and acceptable solution
Time management skills
Managing time is one of the most crucial part of managerial skills . Time is valuable to use this skills manager must attempt such criteria as well. For example how to do when to do . The importance of time management is involved knowing what is urgent and required for decision making . Without good time management it is impossible to achieve organizational goals. Optimum use of time is means accomplishment more in least possible time. Time management skill gives competitive benefits towards employees.
Poor time management skill may hamper the project condition, working quality and business performances.
Example of own personal and professional skills
Working as team member I need some personal skills and professional skills to achieve my target . it is necessary for career development .
Team management skills
As a team member I have to work within team. It gyring professional success such as how to communicate with people , how to dealing with people. Talking with people.
Interpersonal skills
This interpersonal skills helps me to dealing with people. This is one of the most important elememt of personal and professional skills .
Time management
Time management is essential both personal and professional life . it build the future success of life . it also focus on within a limited time how to manage work.
Task 2
personal skills audit using SWOT analysis:
Strengths
Strengths help me to gain positive approach.
a) Effective communication skills both oral and written that enable my personal skills.
b) Good time management skill and quick learning habits.
c) Quick managing situation.
d) Well motivation technique.
Weaknesses
Weakness are impediment of my personal skill
a) Low effective on stress
b) Fear to do new things.
c) Can not to do more work when get stress.
d) Low confidence with change.
Opportunities
Opportunities are steps to develop my career.
a) To get a World class study in UK.
b) To get Masters degree from any good university that will make my career more dimension .
c) To learn more about people and improve my communication skills.
d) Help me to be more confident
Threats
Threats are not good for career development
It can ruin the career.
a) Felling home sickness that effect on my daily work and studies.
b) Financial crisis may hamper to achieve my goal.
c) If I not complete my studies, my career will be finished and never get a good job In anywhere
professional skills audit using SWOT analysis:
Strengths
Strengths help to develop Professional skill
a) Effective on performing job under pressure.
b) Good to achieve target.
c) Good team management skill and working within a team.
d) Basic knowledge about any job
e) Excellent in job searching process
Weakness
Some weakness can create problems to my professional career.
a) Poor in presentation skill
b) Fear with new technology.
c) Unsuccessful when fell nervous at work.
d) Poor on writing report and business letters .
Opportunities
Some positives opportunities I do not control but which I can take advantages.
a) Good analysing power that makes my job easier and creates more opportunities.
b) Opportunities to learn in my professional life .
c) Enhance my working capacity through effective communication skills.
d) Learn something new that is helpful to explore my career in future.
Threats
Some external condition that could not control.
a) Competitors with good skill, knowledge, skills that could be threats.
b) Lack in some fields may hamper professional career.
c) Problems in my way due to education and training that I take advantage of good opportunities.
Cause effective diagram of personal skills
Cause and effective diagram of professional skill
Low motivation power
Generate a details action plan which demonstrate how intend to address areas for further management and leadership development. Explain the impact of learning style on professional development .
above I have draw two cause diagram that is based on my personal and professional weakness . this show my weakness focus on my personal and professional problems. As I mentation poor speaking power and communication skills are my serious problems . that is hamper my professional life as well as personal career too . I want to analysis and a corrective action to avoid theses. From the above diagram we can easily identify that more or less the cause are the same which are people skills and lack of confidence level.
From the diagram I have knowledge about my weakness and various problems that loses for my career . to solve my develop my action plan , I need to look for the learning style which I have following , it would be better for me. For this reason I need to know what types character I have that is important for my life success . By studying this subject I came to know about my nature and problems which match with my life.
I like to learn some skills that is practical, which is to learn form my manager. I would like to take coaching, training , and guidance to improve my self
Hereby this diagram help me to analysis me and progress my career successfully. I will improve my communication skills and speaking skill. I will talk with people that removes my shyness . At least I will present myself as a good and effective man that will make my future bright .
TASK 3.0
Lack of Communication skill my weakness that I already said for this reason I can not go ahead to improve my career. This types of problems is ruining my career and give impediment to go ahead . I must overcome this problems as soon as possible . to work o this goals I have to make a personal development plan that are given below –
Learning and development requirement
Ready to communicate with people, my boss and others .
Remove shyness forever and will be more effective.
How does the support personal goals
achieve good communication skills by mixing with different people and taking a part of active people.
Learning action to be taken including resources
– Giving good presentation and feed back from the teacher and manager
– Follow their guide line
Reflective analysis of personal goals
What I have learn my experience
– During practicing of skills I found that my confidence level and speaking power are poor . from the experience I have learn how to deal with people and communicate with people .
What I achieved
-I have achieved my a positive approach for presentation
Final result
-Still I have some shyness to speak with people .
– Some introverts in my characters to describe myself.
How can I put into practice what I have learn?
-It is sure that I put my best to my further presentation of the course to ensures to gain good marks . I will do practices to develop my skills and get a good result to my work.
professional smart goals
In SWOT analysis I said that my leadership skill is poor, that is one of my weakness . my professional life I need to develop , that ear future I can lead the people . To be good leader i have plan to what way i can achieve my success and leadership skills. To gain this goal i had plan which is describe below-
Learning and development need
* Attempt to write a reports properly.
How it support my professional goals ?
* Achieve professional skills by good practice to gain goals.
* Maintain good work knowledge that help to solve problems
Learning action to be taken including resources needed to achieve them.
* Submit report to my teacher to have feedback
Reflective analysis of professional skills
> What I have learned from my experience?
I learned that good presentation and report writing is essential for my professional life. In future my goal is to be a manager. To be a good Manager i must need to attempt this skills which is very effective for my professional life . Therefore I need to develop this.
> What was good ?
– In the time of feed back I have got a positive result.
– I got a positive approach about my report
> What could have gone better ?
– Still needed more practice for good result.
> How can I put into practice what I have learned ?
– I have to use my skills and learning to produce an effective report and I will achieve success for my professional life.
– This effective skills may help to lead a bright career in my professional life as well.
conclusion
Within the programme i have got some activities and analysis to find out strength and weakness and the cause of problems which are the impediment to achieve my professional and personal goals .
First activities I have learn about my strength , weakness, opportunities and threats. I realised that my weakness is bad communication skills which is hampering my personal as well as professional life .
Then I have learn about how I be an effective manager by skill audit.
Then I make a personal plan. the end of activity I got good communication skill, good presentation skill, good managing skill. So I will be a good manager in my professional life.
References
Armstrong, M (2009) Armstrong handbook of human resource management practice, 11th edition, kogan page, London and Philadelphia
Cole,G. A (2004) Management Theory and practice. 6th edition .thomson learning.USA
Dale, E. (1997) Management: Theory and Practice, Quezon City: Rex Printing Company
Daft,R.L.( 2003) Management 6th edition Thomsom learning . USA
Fiedler, F. E. and Martin, C. (1974) Leadership and Effective Management, Glenview: Scott, Foresman
Related Topics