The Pursuit of happyness and The Great Gatsby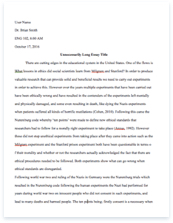 The whole doc is available only for registered users
OPEN DOC
A limited time offer! Get a custom sample essay written according to your requirements urgent 3h delivery guaranteed
Order Now
Readers see that conventions can be manipulated for specific effects. Both texts Pursuit of Happiness directed by Gabriele Muccino and Death of a salesman written by Arthur Miller effectively implement conventions in effort to gain a response from the audience. Muccino's drama film Pursuit of happiness is an American biographical film based on the true lift story of Chris Gardner and his nearly one year struggle with homelessness. Gardner is under the constant strain of financial pressure, and his privation to provide for his family, causes the mother of his child to leave.
Gardner continues to pursue happiness in achieving the American dream, solely for the security of his son. Miller's drama play Death of a salesman was written in the 1940's about a self-absorbed salesman, Willy Loman, whose struggle for success in pursuing the American dream 'drives' him to commit a cowardly suicide. Both texts manipulate dialogue and plot in exploring family values and male stereotypes. These conventions are effectively used in achieving a specific response from the audience.
Through the execution of dialogue, family values are portrayed, gaining different responses from the audience. In the Pursuit of happiness, Gardner seeks a mutual bond with his son, Christopher, and exerts to make sure his son knows he will always be loyal to him. Gardner ensures his son he is loyal in securing him when he says "You gotta trust me, alright?" "I trust you" "Good! Cause I'm gonna get a better job!" His assurance in his tone depicts his eagerness and will to persevere in this promise he has made. It conduces the audience to understand that Gardner is a supportive father who values his son's opinion and confirms his trust in him to protect him. This appeals to the audience's values due to seeing trust and loyalty as essential family qualities. It also causes them to side with Gardner and confide their own trust in him to succeed throughout the film.
However Death of a salesman on the other hand, shows that Willy betrays his family and does not hold them in such high regard. When Willie's son Biff discovers his father is having an affair he lashes out into tears with "You're a fake! You phony little fake!" demonstrating his grief and fervent feelings of abandonment. Willy only responds with "She's nothing to me, Biff. I was lonely, I was terribly lonely." Instead of seeking for forgiveness from his son, and knowing he has caused immense damage, Willy only justified his actions and not a single apology for his disloyalty and betrayal was made.
This affects the reader with a feeling of hatred toward Willy. How can a father betray his son in this way and without apologizing? This clearly does not appeal to the reader's values due to the lack of trust and loyalty being demonstrated and they side with Biff in considering Willy as lowly. Through the effective manipulation of dialogue, both texts explore family values in terms of trust and loyalty cajoling the audience to side with the victim that appeals to these qualities.
Through the powerful construction of plot, the typical male stereotype of being the family provider is explored. In the Pursuit of Happiness Gardner's wife expects more from him in terms of financial costs and providing for the family, but due to his difficulty in doing so, she reluctantly leaves him. Linda expects more from Gardner, asking him to be the one with the solution. She says "Do you remember our rent is due next week? Probably not, we're already 2 months behind Chris! Just sell that contract and get us out of this business!" All of the pressure is put on Gardner to provide for the family when it is a mutual thing.
Her tone is very demanding when she says this and her hand gestures indicate she is helpless and frustrated. Linda blames Gardner for their turbulent difficulties with financial costs and this reinforces the male stereotype of mandatorily being the family provider. The audience further sides with Gardner as the protagonist and feels that Linda is being too harsh and expecting too much from him as a regular male. They respond sympathetically toward Gardner and to his unstable situation.
Death of a salesman also does this through the scene where Linda is describing his hard work. Linda empathetically describes all of Willy's struggles as a salesman to support them financially when she says "He used to be able to make six, seven calls a day in Boston. Now he has to go to Charley and borrow fifty dollars a week and pretend to me that it's his pay? How long can that go on?" Although Linda is sincerely worried about him and her tone is sympathetic, she is not making an effort to help support the financial funds herself. It is expected of Willy to provide for the family
and this reinforces the male stereotype. The audience does not specifically realize the irony in Linda's cries and this causes them to sympathize with her, jumping onto the bandwagon of the stereotype. It manipulates the audience into thinking Linda was incapable and all the pressure was on Willy to support the family. Personally, I disagree with this stereotype and I think it is completely unjust due to modern societal values of gender equality.
Both texts Pursuit of Happiness directed by Gabriele Muccino and Death of a salesman written by Arthur Miller, effectively apply plot and dialogue to gain a specific response from the reader. Family values are explored through dialogue demonstrating loyalty or on the contrary, betrayal. This either appeals to the audience's values of trust or challenges them if it is involved with betrayal. The typical male stereotype of being the family provider is portrayed through plot, which subliminally affects the audience into sympathizing with the females rather than seeing the irony in their own lack of effort. In both texts, the audience responds supportively to the side appealing to their values and attitudes, in particular family. Through the effective manipultion of plot and dialogue, family and male stereotypes are explored conducing the audience into responding favourably to what they can relate to and what they value.
Related Topics