The Positive & Negative Effects of Capitation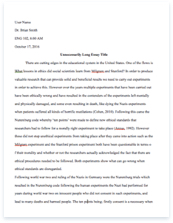 The whole doc is available only for registered users
A limited time offer! Get a custom sample essay written according to your requirements urgent 3h delivery guaranteed
Order Now
Introduction
            Capitation is a care management strategy introduced as a population-based organization and delivery of care to the general population. In implementing this strategy across the health care system, the effectiveness and quality of health care provision should improve. (Talbott & Hales, 2001) However, in practice, differing opinions emerged over the merit of capitation in ensuring the delivery of effective and quality health care services because of the emergence of advantages and disadvantages in the implementation of the strategy. With heightened competition among managed care organizations, the effectiveness of capitation in balancing cost-effectiveness in health care with effective and quality health care emerged as a significant issue.
The succeeding discussion looks into the advantages and disadvantages of capitation to determine its merit as a strategy in health care finance. If the disadvantages of capitation outweigh its advantages then it may be high time to look for alternative strategies in health care finance. If the advantages overshadow the disadvantages then pointing to areas for improvement would benefit improvements in this health care finance strategy.
Capitation as a Health Care Finance Strategy
            Capitation refers to the payment of a fixed amount per person made in advance of the covered period to health care providers or entities in exchange for the arrangement or provision of the contracted health care services to the eligible individuals within the specified period. After receipt of advanced payment, the health care provider or entity assumes the obligation to arrange or deliver services to the eligible people covered by the health care arrangement. (Bazzoli et al., 2000; Talbott & Hales, 2001)
This implies a number of things. One implication is the shifting of fiscal responsibility to health care providers in arranging and providing health care services because a fixed-sum payment for the service has already been made and it is up to the health care provider to service qualified individuals by considering the two factors of cost effectiveness and ethical care (Bazzoli et al., 2000). Arranging or providing services that exceed the fixed sum means that the health care provider or entity absorbs the additional cost but health care providers also carry the professional obligation to deliver effective and quality health care to individuals.
The other implication is the risk-sharing involved in capitation (Talbott & Hales, 2001). Generally, two parties are involved in capitation, health insurance companies or organizations and health care providers or entities. Individuals obtain health care plans with health insurance companies to establish capitation arrangements with health care providers or entities.
Risk is shared because if the cost of health care services is less than the advanced payment then the health care insurance company technically experienced loss but if the cost is greater than the advanced payment then the health care provider or entity bears the difference in payment (Talbott & Hales, 2001). As such, pressure falls on health care providers to balance cost with quality health care service. Both parties can bear the risk of loss in one case or the other so that the offsetting effect makes the strategy work for both parties. On the part of patients, they are ensured of health care services under the capitation strategy.
Positive Effects of Capitation
            Expectations and actual experience with capitation shows that this has a number of positive effects. One positive effect of capitation is the improved health care service for patients (Talbott & Hales, 2001). Since health care providers and entities provide service with fiscal responsibility for these services, there emerges the motivation to develop means of effectively managing any recurring and chronic conditions in the group covered by the capitation arrangement.
Health care providers, knowing they have to deliver cost effective quality service, need to hone their competence in addressing common health care problems among the covered group. Individuals forming part of the group then expect to receive effective and quality service as needed within the given period. Leff et al. (1994) studied the effects of four capitation programs on mental health care and found that access to health care service as well as adequacy and appropriateness of health care provision is better in the capitation programs when compared to the payment for service arrangements. This means that even if there is the motivation for cost effectiveness, service delivery also improved.
            Another positive effect is improved cost management by health care providers and entities (Bazzoli et al., 2000). The risk involved in risk sharing constitutes an incentive for health care providers and entities to identify and implement means of minimizing the cost of care provision by minimizing unnecessary utilization of resources and encouraging cost-effective utilization of resources.
Capitation provides better opportunity for innovativeness on ways of providing cost-effective quality health care service such as the focus on preventive health care such as visits with the elderly to assist in the proper medication intake to prevent slips and falls and provision of early detection intervention is more cost-effective than treating injuries and escalated health conditions. (Blumenthall, 1996; Rice et al., 2000; Bloom et al., 2002)
            Still another positive effect is the enhanced integration between health care providers and health care institutions in terms of administrative management, risk management, innovative service delivery, and other areas involving salient integration (Bazzoli et al., 2000). To provide effective quality health care service, doctors and hospitals have to work together in developing organized and effective care management.
Since both also share the risk, integration becomes necessary for both parties to minimize risk actualization by ensuring the efficient use of hospital resources and allocation of the competence of physicians. However, feedback from the American Health Association only supported efficiency but not necessarily significant cost reduction (Bazzoli, 2000). Nevertheless, efficiency in care management is an important positive effect of capitation that could affect, albeit indirectly, cost management.
Negative Effects of Capitation
            As much as there are positive effects, assessments and experience with capitation also shows that it has a major negative effect. A negative effect is the risk of professional and ethical misconduct in service delivery that adversely affects patients and the profession. Capitation involves the risk that health care service provider would provide inadequate and insufficient service to covered individuals requiring health care by only limiting the service to the fixed sum received. This is an impending risk since actual service delivery depends on health care providers and their ability to balance cost effectiveness with quality service.
Prioritization of cost effectiveness over quality service could happen. In addition, health care providers could also agree to capitation arrangements covering a group less likely to require health care service within the particular period to the disadvantage of groups requiring intensive medical care. The reason for the preference is so the health care service would require lesser cost to allow the health care provider to achieve gains.
Bloom et al., (2002) showed that mental health care patients constitute one group likely to be the non-preferred group because of the high cost of treatment due to continuous care. The expectation of higher cost than the fixed sum paid is a disincentive to agree to a capitation agreement covering this group. Some managed care organizations have benefited from this scheme. This not only works to the detriment of the population but also the integrity of the medical profession. (Blumenthall, 1996)
Implications of the Positive and Negative Effects
            There are more positive effects than negative effects, which mean that capitation constitutes a workable and effective system in health care finance. The positive effects show that these are achievable and have been experienced in actual practice. As such, the actualization of these benefits can be duplicated in other capitation programs to support the viability of this health care finance strategy in fulfilling its intended goals. The negative effects show that this is a risk, which means it can happen or not.
There are documented cases using capitation as a proprietary activity but there are limited cases expressing the showing the actualization of the risk. Furthermore, a risk means that it is preventable making regulation or oversight of the implementation of capitation in health care finance important (Swartz & Brennan, 1996). With effective regulation of capitation, the risk could be averted giving way to the realization of its positive effects. Improving the capitation criteria could also ensure unbiased health care delivery such as the needs-based capitation formula developed in the U.K (Rice et al., 2000).
Relation to Other Studies
            A wide range of research has been done on capitation in the health care system including the economics of capitation, case studies of capitation programs, and assessment of its effects and effectiveness. This paper considers the results of these studies to pinpoint the positive and negative effects to assess the merit of capitation as a health care finance strategy. Information supports my positive view over capitation.
Conclusion/Summary
            Capitation has more positive and achievable effects than negative effect. In addition, the negative effect is preventable through regulation and oversight. Actualization of benefits of capitation is viable provided the risk is duly addressed.
References
Bazzoli, G. J., Dynan, L., Burns, L. R., & Lindrooth, R. (2000). Is provider capitation working? Effect on physician-hospital integration and costs of care. Medical Care, 38(3), 311-324.
Bloom, J. R., Hu, T. W., Wallance, N., Cuffel, B., Hausman, J. W. et al. (2002). Mental health costs and access under alternative capitation systems in Colorado. Health Services Research, 37(2), 315-340.
Blumenthall, D. (1996). Effects of market reforms on doctors and their patients. Health Affairs, 15(2), 170-185.
Leff, S. H., Mulkern, V., Lieberman, M., & Raab, B. (1994). The effects of capitation on service access, adequacy, and appropriateness. Administration and Policy in Mental Health and Mental Health Services Research, 21(3), 141-160.
Rice, N., Dixon, P., Lloyd, D., Roberts, D., & Cole, T. (2000). Derivation of a needs based capitation formula for allocating prescribing budgets to health authorities and primary care groups in England: regression analysis. British Medical Journal, 320(7230), 284 – 288.
Swartz, K., &Brennan, T. A. (1996). Integrated health care, capitated payment, and quality: The role of regulation. Annals of Internal Medicine, 124(4), 442-448.
Talbott, J. A., & Hales, R. E. (2001). Textbook of administrative psychiatry: New concepts for a changing international health system (2nd ed.). Arlington, VA: American Psychiatric Publishing, Inc.
Related Topics