The Office in Today's World of Business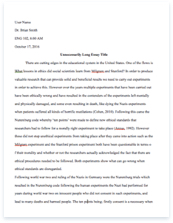 The whole doc is available only for registered users
A limited time offer! Get a custom sample essay written according to your requirements urgent 3h delivery guaranteed
Order Now
Definition
The term office is used in a variety of ways. An office is a place in which the affairs of a business, professional person, or organization are carried out. The office is a place of work for many categories of workers. Accountants, marketing managers, systems analysts, human resource directors, as well as secretaries, records clerks, administrative assistants, and many others work in offices. Although each of these employees has varying responsibilities, all of them must be knowledgeable about many office practices.
Origin
The structure and shape of the office is impacted by both management thought as well as construction materials and may or may not have walls or barriers. Offices in classical antiquity were often part of a palace complex or a large temple. There was usually a room where scrolls were kept and scribes did their work. Ancient texts mentioning the work of scribes allude to the existence of such "offices". These rooms are sometimes called "libraries" by some archaeologists and the general press because one often associates scrolls with literature. In fact they were true offices since the scrolls were meant for record keeping and other management functions such as treaties and edicts, and not for writing or keeping poetry or other works of fiction.
Importance of an Office
No business concern can exist without an office. An office can be described as the nerve center of the whole concern. The importance of the office is as follows:
1. Office renders valuable services to all other departments- Often an office is referred to as the service department. The important services provided by the office include clerical and other services to other departments, divisions, sections etc. of the organization and they cannot operate without an office.
2. Office as an information center or memory center- Office is the information center of a business. In an organization, office is as important as the brain in the human body. As such office is the brain of the organization. It collects useful pieces of information from different sources, i.e. internal and external, and records them. It arranges and analyses them and makes them available to the management whenever needed. Thus office acts as an information center or store house or memory center. All kinds of information, past or present, are available in the office.
3. Office as an intermediary- An office connects outsiders with different departments and vice versa. All the sales orders are received through the office. It connects the organization with the customers, suppliers, Government and general public. Public relations are a very important aspect of the Functions of modern office.
4. Office as an administrative nerve center- An office is the heart of all business activities. From here information on purchase, sales, finance and communication gets circulated.
5. Office as control center- It is the medium for translating the policies into action. When the business grows, different departments come up with different jobs to be done. Each departmental head will have delegated power with which he takes actions and decisions. Each department will have its own office. A good office facilitates the management to chalk out plans and policies.
Trends in Office Management
The trends in office management are easy to work out and to know. It doesn't matter what the office if for and what the company does, they are going to have to have the same basis to work from and they are going to aim for the same management which is going to work for them.
• Organization- Office management would be nothing without organization. You cannot have an office that is not organized, it simple wouldn't be possible! There would be no structure and nothing would ever get done on time or successfully.
• Training- Office management is not going to be the best that it can if the staff are not going to be trained properly. There are many different types of training that different offices do, but you can be sure that there are going to be many different trends that are also followed within the training that takes place.
• Systems- Systems are very important. Without certain systems in place then office management simply wouldn't work. You are not going to be able to ensure that every target is met is there is not a system in place to help you with this and to ensure that you know when the target is for.
Centralization vs. Decentralization Definition
Centralized organizational structures rely on one individual to make decisions and provide direction for the company. Small businesses often use this structure since the owner is responsible for the company's business operations.
Decentralized organizational structures often have several individuals responsible for making business decisions and running the business. Decentralized organizations rely on a team environment at different levels in the business. Individuals at each level in the business may have some autonomy to make business decisions.
Jobs in an Office
Writer/Editor- Writers and editors, whether they on staff or work from home, work in an office. Writers create content for print publications, online websites and blogs. Editors correct content written by others.
Receptionist- A receptionist works in an office greeting customers, answering phones, writing emails, sending mail, filing, routing phone calls to specific employees, and taking messages.
Customer Service Representative- As a customer service representative you would be knowledgeable about the business you work for, as well as the products and services, so you can help customers. You would be answering calls and emails, taking orders, and issuing refunds.
Accountant- Accountants work in an office environment. Duties include tax preparation, filing taxes, paying clients' bills, and receiving payments. Accountants are also called bookkeepers.
Office Manager- Office managers manage an office work environment. Job duties can range from hiring and firing, scheduling employees, delegating work, training new employees, creating and enforcing office policies, supervising staff, resolving issues, and maintaining computer systems.
Call Center- Working in a call center office requires answering incoming phone calls from existing customers of the company you work for. You would need to answer questions, take complaints and process orders.
Principles of Delegation
1. Principle of result excepted- suggests that every manager before delegating the powers to the subordinate should be able to clearly define the goals as well as results expected from them. The goals and targets should be completely and clearly defined and the standards of performance should also be notified clearly.
2. Principle of Parity of Authority and Responsibility- According to this principle, the manager should keep a balance between authority and responsibility. Both of them should go hand in hand. This principle also does not provide excessive authority to the subordinate which at times can be misused by him. The authority should be given in such a way which matches the task given to him. Therefore, there should be no degree of disparity between the two.
3. Principle of Absolute Responsibility- This says that the authority can be delegated but responsibility cannot be delegated by managers to his subordinates which means responsibility is fixed. The manager at every level, no matter what is his authority, is always responsible to his superior for carrying out his task by delegating the powers. It does not means that he can escape from his responsibility. He will always remain responsible till the completion of task.
4. Principle of Authority level- This principle suggests that a manager should exercise his authority within the jurisdiction / framework given. The manager should be forced to consult their superiors with those matters of which the authority is not given that means before a manager takes any important decision, he should make sure that he has the authority to do that on the other hand, subordinate should also not frequently go with regards to their complaints as well as suggestions to their superior if they are not asked to do.
Location Factors
1. Site- Specific micro-geographical (local) characteristics of the site, including the availability of land, basic utilities, the visibility (for activities related to prestige such as head offices), amenities (quality of life) and the nature and level of access to local transportation (such as the proximity to an highway). These factors have an important effect on the costs associated with a location.
2. Accessibility- Include a number of opportunity factors related to a location, mainly labor (wages, availability, level of qualification), materials (mainly for raw materials dependent activities), energy, markets (local, regional and global) and accessibility to suppliers and customers (important for intermediate activities). These factors tend to have a meso (regional) connotation.
3. Socioeconomic environment- Specific macro-geographical characteristics that can to apply to jurisdictional units (nation, region, municipality). They consider the availability of capital (investment, venture capital), various subsidies and incentives, regulations, taxation and technology.
Office Layout
Definition
Office layouts are arranged so that staff can work together in departmental and team groupings, providing the best opportunity for efficient work flow, communication and supervision.
Objectives
The scientific arrangement of the available floor space and proper placement of equipment and furniture is called office layout. The broad objectives in connection with layout are:
(a) It should ensure proper and effective utilization of space.
(b) It should ensure steady and effective workflow.
(c) It should facilitate for better supervision and control.
(d) It should provide comfort and satisfaction to employees. (e) It should facilitate better inter-communication.
(f) It should provide safety to office employees,
(g) It should have provisions for future expansions.
Techniques
Basic Standards
There are many standards to comply with such as standards for Air-conditioning to ensure a clean environment, standards for fire services such as fire sprinklers and fire hoses are critical in tall buildings as well as layouts needing to show clear routes for escape in the event of emergency. Other emergency systems such as exit signs, emergency lighting and evacuation warning systems also need to comply with various standards. Standards for persons with disability require office layouts to have clear access for these persons especially those in wheelchairs.
Layout Considerations
First and foremost it must meet the client's basic requirements in terms of how many offices, meeting rooms, storage areas and workstations. Location of all the many requirements is also important to achieve a harmonious design that incorporates natural lighting and views. Walkways and the general flow of the office are also very important and a clear methodology needs to be adopted to ensure the office actually feels good.
Ergonomics
Ergonomics is a word that either completely confuses people or is placed on top of the list of importance for some companies. Basically it is the practice of making sure that staff is working in a safe and healthy way. this has been especially prevalent since the use of computers as people are sat at a desk operating a computer for many hours per day and can develop all sorts of physical ailments due to this. The ergonomics of the chairs especially are very important and heights of desks, computer screens, shelving and many other basic personal use office systems all need to be designed with the safety and health of the operator in mind.
Working Conditions
Before accepting a job, you should first check the working conditions, including:
leave and holidays
Your level of pay.
Other conditions you can discuss with your employer include access to training, regular performance reviews, and flexible working arrangements.
Health and safety at work
Work health and safety aims to protect the health, safety and welfare of workers at work, and other people affected by the work (e.g. visitors, the general public). Work health and safety covers topics like: manual or repetitive tasks
safety while working with machinery, or working at heights
working with hazardous substances
Occupational stress.
Selection of Machines and Equipment
Types of Office Machines
A wide variety of machines has come into use in modern offices. There are machines which give print-like impression and can write many times faster than the most expert penman. There are machines which can produce multiple copies of a document. Machines are available for accounting, calculating and counting cash. Electronic computers can read, store, analyses and interpret information quickly. In mail room, letters can be opened, sealed, folded, franked, weighed and addressed automatically with the help of mailing machines. Messages can be sent from one place to another within no time through teleprinter, fax and telephone.
Classes of Machines
Recording
Computer- These days the computer is the most commonly used machine in big offices. A computer is a machine that can perform a variety of operations such as: arithmetical calculations, comparison of data, storage of information, analysis of data and preparation of diagrams and charts. The main component of computer is the 'memory' unit. You can produce an error-free document as per your requirement. You move shadow 'editing cursor' around the screen to correct mistakes, to insert, delete and move blocks of text from one place to another.
Typewriter- A typewriter is the most popular and commonly used machine in Government and private offices. Letters and documents can be typed accurately, neatly andin less time with desired number of copies.
Duplicator- Duplicating is a process whereby a number of copies are obtained with the help of a master copy. When multiple copies of a letter or document have to be prepared, it is necessary to make use of the duplicating machine. A duplicator can produce copies of a notice or report in quantities ranging from less than a hundred to thousands.
Computing & Accounting
Adding Machines- They can be operated manually or electrically and they may be listing or nonlisting types. Listing machines provide printed record but non-listing machines give the result.
Calculating Machines- A calculating machine can perform a variety of functions: addition, subtraction, multiplication, division, percentages, square and cube roots etc. Book-Keeping Machines- These machines enter information in accounting books and transfer amounts from one book to another through posting. Various types of posting machines are available e.g., full keyboard, ten keyboards, full keyboard with typewriter, ten keyboards with typewriter, analysis keyboard, automatic, etc.
Cash Registers- These machines record on paper roll cash receipts. The customers in departmental stores need receipts and cash memos. The operator receives the amount, keeps it in shelves made below the machine and issues receipt or cash memo. The machine prints the amounts on rolled paper which is visible through a glass panel on the top of the machine. It automatically records commulative total of receipts.
Selection and Placement
Selection and placement is based on several factors including skill level, work and educational experience, interview results, references, and consultation between the hiring department and the Employment Services Department. The supervisor of the vacant position, in consultation with the Employment Services Department, will select from the interviewed candidates the person to be hired. The hiring supervisor normally makes the initial job offer. Letters of employment (initial hire letters) and annual salary notices are issued by the Employment Services Department to staff employees based on the recommendation of supervisors.
Job Qualification
Experience, strong written and verbal communication and interpersonal skills; good organizational, time management, customer service and problem-solving skills; ability to work accurately, with interruptions, to meet deadlines; ability to work well independently and as part of a team; ability to exercise flexibility, initiative, good judgment and discretion.
Job Analysis
Job analysis is a family of procedures to identify the content of a job in terms of activities involved and attributes or job requirements needed to perform the activities. Job analyses provide information to organizations which helps to determine which employees are best fit for specific jobs. Through job analysis, the analyst needs to understand what the important tasks of the job are, how they are carried out, and the necessary human qualities needed to complete the job successfully. The process of job analysis involves the analyst describing the duties of the incumbent, then the nature and conditions of work, and finally some basic qualifications. After this, the job analyst has completed a form called a job psychograph, which displays the mental requirements of the job.
Job Specification
Also known as employee specifications, a job specification is a written statement of educational qualifications, specific qualities, level of experience, physical, emotional, technical and communication skills required to perform a job, responsibilities involved in a job and other unusual sensory demands. It also includes general health, mental health, intelligence, aptitude, memory, judgment, leadership skills, emotional ability, adaptability, flexibility, values and ethics, manners and creativity, etc.
Job Orientation
Employee orientation is part of a long-term investment in a new employee. It is an initial process that provides easy access to basic information, programs and services, gives clarification and allows new employees to take an active role in their organization.
Probationary Period
In a workplace setting, PROBATION is a status given to new employees of a company or business. It is widely termed as the Probation Period of an employee. This status allows a supervisor or other company manager to evaluate closely the progress and skills of the newly hired worker, determine appropriate assignments, and monitor other aspects of the employee such as honesty, reliability, and interactions with co-workers, supervisors or customers. The probationary period also allows an employer to terminate an employee who is not doing well at their job or is otherwise deemed not suitable for a particular position.
Vacation Leave with Pay
Annual leave is paid time off work granted by employers to employees to be used for whatever the employee wishes. Depending on the employer's policies, differing number of days may be offered, and the employee may be required to give a certain amount of advance notice, may have to coordinate with the employer to be sure that staffing is adequately covered during the employee's absence, and other requirements may have to be met. It is considered a benefit for the employees.
Salary Matters
An employer is liable to pay his employee(s) within seven days after the end of the salary period, in accordance to the provisions of Part III of the Employment Act. Failure to pay salaries in accordance with provisions of the Employment Act is an offence. Employees who are not paid for work done can report employers to the Ministry for investigation. Employees covered under the Act are also covered for unauthorized deductions of salaries. If an employee is not covered under the Employment Act, he may consider consulting a lawyer to assess if his employer has breached the terms of his employment contract.
Personnel testing
What is PERSONNEL TEST?
any test utilized in personnel selection, assignment of newly hired or present workers, or employee assessment. Such examinations are inclusive of (i) aptitude examinations, that gauge basic skills and abilities- (ii) achievement examinations, that gauge task-particular skills like typing ability- and (iii) interest and personality inventories, that are utilized as predictors of task performance.
Related Topics