The Not-so-Wonderful World of Eurodisney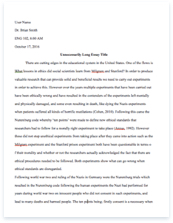 The whole doc is available only for registered users
A limited time offer! Get a custom sample essay written according to your requirements urgent 3h delivery guaranteed
Order Now
EuroDisney SCA opened in April 1992 its doors to the European public which was located 20 miles from Paris. This specific location was selected over 200 potential sites in Europe (Greece, Italy, Spain, Portugal, and France). Spain was threw out the selection period the most likely place to be chosen but due to the insufficient acreage of the land around Barcelona area as opposed to France government was generous with incentives and showed impressive regional demographics which ultimately France was chosen to be the new location for which would be the biggest and most lavishing theme park that Disney had built around the world.
Disney Management thought that because they had successfully opened Disneyland-Tokyo and surpassed their expectations, the European market was expected to succeed with the same business model and projected to generate over $100 million during the first year of operation which became a loss of $900 million by the summer of 1994. EuroDisney failed to attract the expected number of European visitors' especially French visitors because they saw it as an American imperialism. Disney executives failed to understand that the European population differs from Japanese population and may simply resent the ads directed at foreign cartoon characters seeing it as a threat to their national identity. If there had been a better market research they would have found out that vacation pattern, pricing of hotel rooms and European meal habits differs much more than they American market or Japanese market. They were confident that whatever project the Disney CEO and President took on would be an instant success because they were credited to having turned the Disney Corporation in to a multibillion dollar company.
Different problems were encountered requiring extensive adaptation of both strategy and tactics by EuroDisney's management. Eventually the parent company, The Walt Disney Company had to step in to organize a financial bail-out.
Some main issues were:
•Construction costs that surpassed the initial budgeted amount. •Planners failed to foresee external factors for example European recession, the Gulf War effect on vacationing, high interest rates and devaluation of other currency against the Franc.
•The loss of $ 900 million from 1992-1994.
•French cartoon themed parks.
•Failure to study the European culture and behaviors (wine drinking among French with meals, imposing strict grooming rules)
1 International Marketing – Philip Cateora & John Graham (13th Edition) Case 2-1 p.614. Case Questions and Answers
1. What factors contributed to EuroDisney's poor performance during its first year of operation? A .Visitors to the park was reluctant to spend $280.00 a day to enjoy the park attractions. Its hotel rooms were much more expensive than top hotels in Paris. B .Airfares was cheaper to Disneyworld in Orlando Florida compared to Paris. The weather was also much better in sunny Florida. C .French visitors stayed away because of the historical animosity between the French and Americans. D .Disney executives failed to see the approaching recession at the end of the 1980s and the halt on planned vacations after the Gulf War in 1991. E .There was high interest rates and the devaluation of several currencies against the franc. F .They competed against the World Fair in Seville and the 1992Barcelona Olympics. G .They banned alcohol in a wine loving culture.
H .Disney executives also did not invite investors to a share in the project. They wanted to design and build themselves with a view to selling at a profit. They were influenced by their experience in Tokyo Disneyland when they licensed its name and image to another company who raked in all profits and left the parent company with a meager share. I .They downsized breakfast service because they were erroneously informed that Europeans don't eat breakfast. 2,500 customers showed up in 350 seat hotels. J .Europeans spent only 1 or 2 days to visit the park compared to their American counterpart who spent at least 3 days. K .They also failed to consider the vacation customs of the Europeans. Europeans enjoyed month long vacations while Americans preferred short but several vacations in a year. L .Disney stressed the size and sheer magnitude of the park rather than the entertainment value it offered in its marketing campaigns. This reportedly "ruined the magic" Disney parks were known for.
2. To what degree do you consider that these factors were (a) foreseeable and (b) controllable by either EuroDisney or the parent company, Disney?
Many factors mentioned were foreseeable and controllable. It was a matter of looking more deeply into the cultural aspects of the business, political and economic factors. Disney should have foreseen the changing economic scene in France with the forthcoming European recession. They should have hired a mix of European executives that knew the culture. If they were involved from the initial conception and had a large hand in managing the park, it could have mitigated the risk factors that caused their unpleasant experiences. The package presented to the customers did not meet their expectations. They only realized in the end that "Guests need to be welcomed on the basis of their own culture and travel habits." Disney failed to adapt to the environmental differences of one market to another. Adaptation is a conscious effort to anticipate the influences of both foreign and domestic uncontrollable factors on a marketing mix and then to adjust the marketing mix and minimize the effects of cultural diversity.
3. What role does ethnocentrism play in the story of EuroDisney's launch?
Ethnocentrism is the tendency to believe that one's ethnic or cultural group is centrally important, and that all other groups are measured in relation to one's own. The ethnocentric individual will judge other groups relative to his or her own particular ethnic group or culture, especially with concern to language, behavior, customs, and religion. Ethnocentrism as did culture played a conflicting role in the launch of EuroDisney. Because the Disney belief was that what sells in the U.S. and Japan would sell just as well in Europe. This is a particular problem for American managers who believe that their ways are always right without respect to another's culture, values and beliefs.
As a former Disney executive cited "Disney Chairman Michael Eisner and President Franck Wells had never made a single misstep, never a mistake, never a failure. There was a tendency to believe that everything they touched would be perfect2." The roots of Disney's problem in EuroDisney may be traced to their tremendous success in Tokyo Disneyland. The park was a success from the first day and has been visited by millions of Japanese who wanted to capture as they perceives as the ultimate U.S. entertainment experience. France is undoubtedly the first response that comes to mind when asked which country in Europe is the most anti-American. Even before the days of De Gaulle and Chirac, it seems that France has always been at the forefront of anti-American animosity
2 International Marketing – Philip Cateora & John Graham (13th Edition) Case 2-1 p.615. 4. How do you assess the cross-cultural marketing skills of Disney?
The Disney management team had failed to conduct a thorough research on the culture, values and behavior of their European customers. The team made poor assumptions that affected the construction design, marketing and pricing policies, park management and initial financing of the park. Disney has always prided itself on quality of service that its visitors will experience but it fell short of being sensitive to the cultural differences between Americans and French people such as: 1.Eating habits of Europeans. Unlike Americans who were used to snacking many times in a day, the French people have a more fixed schedule wherein leisurely lunch starts at12:30 in the afternoon resulting in long queues in restaurants due to the inadequate seating and staffing to accommodate the flow of people going to diners. 2.French people are also knows to enjoy their meals with wine while Disney banned alcohol consumption inside the premises. 3.Personal Grooming.
French women liked to wear redder nail polish in the United States so the Disney rules on nail polish for women employees was relaxed a little but the grooming for the park's male employees facial hair to have a clean-shaven, neat and tidy look was maintained. 4.Vacation Customs. Unlike their American counterparts who enjoy weekend trips, the French prefer month-long vacations which usually happen only every August. Almost a decade after its poor cross-cultural marketing strategy, EuroDisney has learned its lesson and made appropriate changes in their marketing strategy to adjust to the needs of the location: 5.Revamp of Disney Characters and Props. The characters in the new theme park speak 6 different languages and utilize backdrops inspired by French towns. 6.Food Variety. When visitors complained of the lack of choices for sausages in EuroDisney, the park revamped its menu to cater to the multiple indigenous tastes of various European cultures. Just because a culture is different does not make it wrong.
Marketers must understand how their own cultures influence their assumptions about another culture. 5. Why did success in Tokyo predispose Disney management to be too optimistic in their expectations of success in France? Discuss. The first Disney theme park to be built outside the United States was Tokyo Disneyland in Japan. Which the population is composed by a large number of younger people who are influenced also by the American culture that has been bought through increased trading. Between 1990 and 1992, 14million people had visited Tokyo Disneyland, three-fourths of who returned to visit. An ordinary family of four would also send $600 a night to stay in a Disney hotel.
This international and instant success for a theme park had rendered management to be very optimistic of their expectation in success in France. Disney Corporation not owning the Disneyland Tokyo 100% because they sold the license to a local company, and saw how well they were doing on the Japanese market they thought that given the potential of the European market they were expecting a huge return of investment.3 6. Do you think the new theme park would have encountered the same problems if a location in Spain had been selected? Discuss.
In my opinion yes I believe that they would have encountered the same major problems is Spain was the location chosen. Spain is geographically located next to France. They would have many similarities in different areas for example local culture and origins, climate, experiences in the economy and history. International marketing is a function of culture, what you are able to do in marketing to a particular foreign product is shaped by the cultural variables of the country. Due to the success for Disney in an international market has transformed them in to never over-emphasize the importance of understanding a foreign culture.
7. In light of the near-bankruptcy in 2005, evaluate the proposed plans to strengthen Disney's appeal to the French market.
There was several action plans cited in the case by Disney for the year 2005, as follows:
•Make Euro Disney a cheaper vacation destination. Following the European recession in the early 2000's, most of the European Union (EU) members, including France, suffered from high unemployment rates in 2005 and onwards: Disposable income per household may be constricted and as a result, Europeans would think twice in spending for leisure and entertainment. Therefore, selling the park "by retail", like the issuance of the one-day pass could better entice the Europeans to go and "experience the magic" rather than packaging a 3-day "wholesale" more expensive tour. The plan to lobby for the use of the Charles de Gaulle airport for low-cost airlines would bring the park closer to a larger number of Europeans. •The introduction of a new Disney Character tailored for the European audience. The debut of the Pumpkin Man in Disneyland Paris is a simple but very effective way of capturing French enthusiasm to enter the park, mainly because, he is French. He is a "European character citizen" in an American park in France, which hopes to invite and entertain European guest.
3 http://www.fundinguniverse.com/company-histories/euro-disney-s-c-a-history/
•Introduce the one-day pass that would be valid in both parks. The one-day pass would increase the park's visitors. Aside from it is cheaper to go on a day-tour; the French prefers to stay at home during their vacation and leisure times. Visitors that just pass by Paris may now opt for this one-day pass •Construction of new rides may not be the best solution to attract Europeans. As stated in the case, the problem is the "lack of attractions" to justify the entrance fee. Not the lack of rides. Perhaps an option may be the remodeling of certain rides that are not attractive and are not contributing enough to net income.
8. Now that Disney has begun work on the new Hong Kong and Shanghai locations, where and when should it go next? Assume you are a consultant hired to give Disney advice on the issue of where and when to go next. Pick three locations and select the one you think will be the best new location for "Disneyland X." Discuss. Disney should start looking at new possible international locations for future endeavors'. It is recommended to open this new location in a long term basis around 5 years' time. The 3 possible locations to keep in consideration will be Sydney (Australia), Dubai (The United Arab Emirates) and Rio de Janeiro (Brazil). Sydney: It is the largest and most populated city in Australia. It has a reputation as an international center for commerce, arts, fashion, culture, entertainment, music, education and tourism. As the financial and economic hub of Australia, Sydney has grown to become a wealthy and prosperous city. Economy: Sydney is the sixteenth most expensive city in the world, while a UBS survey ranks Sydney as 11th in the world in terms of net earnings.4 Culture: Opening and multi-culture.
Tourism: In the year ending Nov2012, Sydney received 2.6 million international visitors.5 Transportation: Bus, LRT and Sydney Airport is Sydney's main airport.
Dubai: It is located south of the Persian Gulf on the Arabian Peninsula and has the largest population with the second-largest land territory by area of all the emirates, after Abu Dhabi. The oil economy led to a massive influx of foreign workers, quickly expanding the city by 300%and bringing in international oil interests. Today, Dubai has emerged as a global city and a business hub. Dubai has recently attracted world attention through many innovative large construction projects and sports events. In Dubai, 80% people come from other countries or are foreigners, so it is also considered as an open city.
4 http://www.citymayors.com/features/cost_survey.html#Anchor-The-49575 5
http://www.destinationnsw.com.au/__data/assets/pdf_file/0003/161238/Sydney-YE-Sep-12.pdf Tourism is an important part of the Dubai government's strategy to maintain the flow of foreign cash in to the Emirate. Dubai is expected to accommodate over 15 million tourists by 2015. The city draws large numbers of shopping tourists from countries within the region and from as far as Eastern Europe, Africa and the Indian Subcontinent. Transportation: Dubai has a very convenient transportation system and the airport was the15th busiest airport in the world by passenger traffic. In contrast, the city of Dubai is a highly cosmopolitan society with a diverse and vibrant culture. Food: Continental Cuisine (Arabic, Fast foods, South Asian, and Chinese).Comparing the three cities as proposed location for the new Disney theme park, all have their own strengths and weaknesses such as thriving economy and consumption capacity, convenient transportation and the world location (capacity to attract tourists).
Rio de Janeiro is a cultural midway for Brazil; known for "fun in the sun" more than anything else. Its interracial community and multi-cultural people present us a new face of South America. Rio provides access to South America, and on the other hand is accessible by the rest of South America. Brazil
Unlike Australia, visitors in Dubai normally stay for several days so Dubai develops its hotel and other tertiary industry. Arab States are fond of many fables such as Ali Baba and the Forty Thieves and Aladdin so if Disney chooses to locate in Dubai, it can combine Western and Middle Eastern Culture which can prove to be attractive to tourists. Assuming that Disney chooses its financial partner, Dubai will be the best new location for a Joint Venture since it will never fall short of businessmen who will be willing to support the idea as long as thorough marketing and research will be undertaken by Disney on the socio-political and cultural behaviors of the United Arab Emirates and its neighboring Muslim countries. Dubai would be the best option for the international location of a Disneyland Park.
9. Given your choice of locale X for the newest Disneyland, what are the operational implications of the history of EuroDisney for the new park?
Before undertaking another large venture such as Disney-Dubai, Disney Management should refer to the lessons of EuroDisney and Disney Hong Kong as reference: Customers and culture should be given attention. The first fault made by EuroDisney is that the planners neglected the local culture and customers and focused only on delivering the American experience. For example, the eating habits of Europeans, personal grooming, preference for walking instead of riding and vacation practices. In Hong Kong Disney, planners studied the local culture and practiced the art of Feng Shui in the arrangement and lay-out of the development plans for the park. Disney Dubai should learn from the lessons of these two theme parks. Dubai has the influence of Islamic and Arab culture on its architecture, music, attire, cuisine and lifestyle which are very prominent and should be considered by Disney planners.
Disney will probably benefit more if it considers using Arab legend into the new theme park, such as Aladdin's lamp, Alibaba, not only in the castle, but also in its cartoon characters. For the holiday, Eid al Fitr is the biggest Muslim holiday that lasts for almost a month per year. So Dubai Disney should build a hotel that will consider such occasions and cater Halal foods its Muslim visitors. Environment and Location: In Euro Disney, the choice was to locate the park in the Nordic central which provides only six (6)months for outdoor activities, a lot of room for the Disney structures, but has a low tourist rate during the off peak season which reflects its location error. For Dubai, it is recommended to be built in one of the areas in Palm Island, Dubai's most beautiful and luxurious places thereby increasing tourist attraction and strengthening the Arab mythologies of Disney. Risk Management: Compared to the two theme parks cited in the example, the following factors should also be considered: a)Uncertainty in the number of the tourists, b) Possibility of Cost overruns resulting in debt, and c) Composition of theme park management (i.e. Arab or Foreigners or what combination) in the new site.
Related Topics