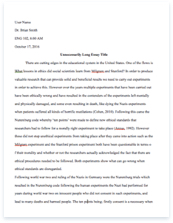 The whole doc is available only for registered users
A limited time offer! Get a custom sample essay written according to your requirements urgent 3h delivery guaranteed
Order Now
A cursory glance at the headlines of the recent newspapers, magazines or even news sites on the internet will most probably involve a topic concerning migration and immigration laws.  While there are quite a number of people who are of the opinion that there is nothing wrong with having immigrants in America, a growing number of individuals are expressing their discontent at the situation and voicing out their dissatisfaction at having so many immigrants in America.
With the immigrant population making up 20 percent of the population in the United States, these immigrants are transforming the ethnic and racial fabric of the nation.  Most of the focus is on how American Society is threatened or affected by this immigration trend yet not many focus on the plight and struggles that these immigrants and refugees have to face in moving to America.
            The book of Mary Pipher entitled, "The Middle of Everywhere" takes a look at the struggles and challenges that these people face by narrating her experiences as a "cultural broker" for refugees in her hometown of Lincoln, Nebraska.  In this book, Mary Pipher eloquently narrates the stories of refugee families that she has encountered and recounts the tremendous hardships these families experienced as they fled their homelands and then spent years in refugee camps or third countries while awaiting permanent resettlement and hoping for a better future.
            One of the most interesting and enlightening points of this book lies in the way that Pipher is able to show the difficulties that these families undergo in their journey for a new home and a new life (Pipher 187).  One of these difficulties is the lack of English communication skills which forces many of these individuals into low-paid menial jobs.  Most of these refugees enter the United States with little else but the clothes on their back and the hope in their hearts (Pipher 192).
They possess no degree of education that is required for working at high paying posts.  While there are those who are educated, they are still unable to secure better paying jobs because of the fact that they also do not possess the documentary requirements needed for those positions (Pipher 206).  This forces a majority of these individuals to work in any way they can and take any job that they can find and most of these jobs are the menial tasks that pay barely enough to support a family.
            Another of the challenges that these families face in America is the drastic change in culture that they experience and the impact that the American Consumerist society has on them (Pipher 256). The choices and the products that are available in just one store are enough to overwhelm any American, let alone a refugee who has nothing.  This eventually drives these individuals to enter into debt and become heavily burdened because they either have to send money back home to their families or have other debts to pay (airfare) and no job which is sufficient to cover those expenses.
            Perhaps the more pressing issue is that a rift is often created in these families due to the fact that many parents are unable to learn English while their children quickly adapt and learn (Pipher 302).  Studies have found that immigrant children who grow up within the context of extended families and co-ethnic communities are more successful in negotiating life in the U.S., yet it is these bonds that are absent for many refugee children, who often experience profound isolation both at home, where they may speak a different language from their parents, and in dealings with Americans.
            These three (3) difficulties that these families face are what make the life of immigrants more difficult in America.  Coming in search of hope and a better future, most of them are met with disappointment and despair.  The real cultural issue may not be so much the effect that they have on American Culture and Society but on a more basic and fundamental level which is the individual and the challenges that one has to face when uprooted from the land of one's birth and transplanted into a foreign environment where they are expected to survive.
References:
Pipher, Mary The Middle of Everywhere: Helping Refugees Enter the American Community Harvest Books; Reprint edition (July 1, 2003) 416 pages
Related Topics