The Is Ultramind Solution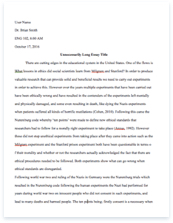 The whole doc is available only for registered users
A limited time offer! Get a custom sample essay written according to your requirements urgent 3h delivery guaranteed
Order Now
The Ultramind Solution By Mark Hyman, MD is a simple yet effective book about general health, diet, sleep and exercise. It reviews how changes in one area can wreak havoc in the overall body, mind, and spirit. It details effective and proven solutions on how to lead a long and healthy life. This book connected well with me and I have enjoyed reading it. The book starts out with how to fix a "broken brain". In other words, the author is referring to an array of psychological problems that people deal with such as anxiety, depression, attention deficit disorder, forgetfulness, and memory loss to name a few. On a personal note, I have dealt with anxiety and depression most of my adult life and still get anxious and stressed at times. I have also been on anti-depression medications on and off the past several years. So the question is, does anxiety cause stress or does stress cause anxiety? Is depression an accumulation of stress and anxiety?
This book answered these questions for me. Brain chemistry is affected by basic problems that are mostly biological in nature. My constant thinking, worrying and stressing about small issues led to high levels of anxiety which led to depression and an overall decline in my general health. This book has addressed some of my concerns and alleviated some problems. The functional medicine approach "seeks to identify and address the root causes of disease, and views the body as one integrated system, not a collection of independent organs divided up by medical specialties. It treats the whole system, not just the symptoms."- Mark Hyman, MD. I agree with these statements and with the six weeks, step-by-step program. Dr.Hyman created this program to help identify the areas of the body that are not functioning optimally.
His plan addresses these areas by optimizing nutrition, which helps balance hormones and improves the immune function, and renews the function of the gastrointestinal system, detoxifies the body and ultimately leads to a boost in metabolism and helps create, strengthen or renew the mind-body connection based on the individual the program is designed for. I truly believe that the concepts and interventions presented in this book can improve brain function and chronic disorders like depression. Personally, I did not realize that lack of sleep in my case was directly co-related to my depression. Once I figured out what was the reason for my lack of sleep, with coffee and stress being the top reasons for my condition, I worked on reducing the impact of these causes, and have since been sleeping and resting well and my depression has improved. I have been a life long vegetarian. My diet consists of fruits, vegetables, some dairy, coffee and tea nuts, lentils, beans, rice, and wheat and soy. I followed the diet recommendations from this book and started noticing some changes after a few weeks.
Due to a high-stress job as a full-time bedside nurse and working on my Bachelor's degree in Nursing I found myself consuming enormous amounts of coffee, staying up late, not eating right, and not having time to exercise or do yoga. My sleep cycle was not what it used to be. So I started cutting down on coffee from 4-5 cups a day to only once in the morning, went to the gym on days I was not working and started being physically active, especially on days I was feeling stressed and sitting at my desk working on my school assignments. I started drinking only alkaline water, cut down on my intake of carbohydrates. These changes helped me put my sleep cycle where it used to be. I started feeling well rested, less bloated, and feeling energetic. My sister has a high-stress full-time career and three children. She is definitely someone I think could benefit from the enormous amount of useful information and interventions the author offers in this great book. In fact, I would recommend this book to anyone who needs an intervention to treat the cause and not just symptoms related to stress, anxiety, and depression.
Related Topics