The Increasing Popularity of Target Costing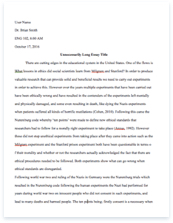 The whole doc is available only for registered users
A limited time offer! Get a custom sample essay written according to your requirements urgent 3h delivery guaranteed
Order Now
Today's business environment is dynamic, one that constantly changes in time. For companies to stay competitive in this industry, they must learn to adapt to changes—innovation of strategic management practices is key to longevity in the present market climate.
"Cost plus pricing," which is the traditional cost approach, is ill-suited in the modern and less conservative environment. Traditionally, overhead and labor costs are first determined, to which the desired profit is then added to get the selling price. Today, it is often necessary to use "target costing," which, while having been used by Japanese companies for more than thirty years is only recently being considered in American and European accounting literature.
Target-costing is a set of management tools and practices that aims to optimize a product's value. It is all about the whole value chain—it integrates economic objectives and technology in determining product value. It reduces the overall cost of a product in its entire life-cycle. A "target cost" is the maximum cost that can be sustained by a company for a certain product while allowing the company to earn the profit they need from the product. Ultimately, target costing allows a company to sustain itself and remain competitive in the market.
With the increase of globalization and merging of world markets, product pricing has been more competitive. Strategies that determine the direction of product innovation and how consumers behave have become more crucial to corporate management today. Cost reduction is becoming a more important among firms, especially manufacturers. Because of this, many firms are now adopting target-costing as their management practice.
The aim of this research therefore is to show the why target costing is being adopted by an increasing number of companies today. This study will include the benefits of target-costing, how it compares to traditional management strategies (such as cost-plus pricing), as well as a review of companies that have already succeeded with this system.
Related Topics