The importance of pay in employee motivation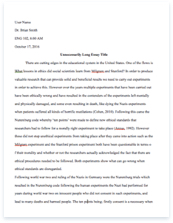 The whole doc is available only for registered users
A limited time offer! Get a custom sample essay written according to your requirements urgent 3h delivery guaranteed
Order Now
Managers and executives know that to retain high performers, they need to offer a competitive salary that adequately reflects on the business climate of their industry, it is to this effect that among all kinds of budgets in an organization the remuneration costs remain a part of great importance. Total reward is defined by Manus and Graham (2003) as one which includes all types of rewards that are indirect or direct, and intrinsic as well as extrinsic. Each aspect of reward, namely base pay, contingent pay, employee benefits and non-financial rewards which include intrinsic rewards from the work itself, are linked together and treated as an integrated and coherent whole. Kaplan 2007, explains that a total reward strategy is a holistic approach aligning with business strategy and people strategy; It encompasses everything employees value in their employment relationships like compensation, benefits, development and the work environment. This assignment will explain total reward strategy in light of its main components and elements as well as discussing the reward system that works in Zanaco and how l can change in order to improve the reward system.
The components of Total Reward do not only retain employees when the focus is put on the system but it also motivates and engages the staff. The components of Total reward as indicated by Armstrong, M & Brown (2001) entails that it includes compensation, performance, and recognition, benefits, work/Life Balance, and development.
Compensation is defined by Patricia, K.Z & Jay R.S (2000b) as pay provided by an employer to an employee for services rendered (time, effort and skill).Compensation comprises four core elements which are fixed pay, variable pay, short-term incentive pay and Long-term incentive pay. Fixed pay is also known as base pay which is nondiscretionary compensation that does not vary according to performance or results achieved. It usually is determined by the organizations pay philosophy and structure. Variable pay is also known as pay at risk. It changes directly with the level of performance or results achieved. It is one–time that must be re-established and re-earned each performance period. The other core element of compensation is short-term incentive pay, which is a form of variable pay, short-term incentive pay is designed to focus and reward performance over a period of one year or less. Long-term incentive pay is designed to focus and reward performance over a period longer than one year. Typical forms include stock options, restricted stock, performance shares, performance units and cash.
Besides, the other component of Total reward is benefits; this is basically the programs the employer uses to supplement the cash compensation that employees receive. These programs are designed to protect the employee and his or her family from financial risks and can be categorized into the following three elements. Social Insurance which encompasses unemployment, workers compensation, social security, and disability (Occupational).Group insurance which deals with medical, dental, vision, mental health, life insurance, retirement, and savings. Lastly is the pay for time not worked. These programs are designed to protect the employees' income flow when not actively engaged at work, which are times like time on vacation, company holidays, personal days, breaks, clean up time, uniform changing time. These benefits package should include leave of absence, sick and bereavement leave, and vacation time. Of course, it will also include legally mandated minimum requirements such as Medicare, and social security offering an attractive benefits package that can help set you apart from competitors and around out your total rewards system.
Kretner, R Kinicki, A (2007) also states that lack of development opportunities is the number one reason employees leave their jobs and he encourages not allowing that reason for the best talent lost. That being said development and career opportunities are one other component of Total reward management and it is also a key component of organizational success, alignment of organizational, team and individual performance is assessed in order to understand what was accomplished, and how it was accomplished. A career opportunity looks at an employee advancing their own career goals and may include advancement into a more responsible position in an organization. It is tailored to employee's goals for growth and advised to be sure to provide the resources they need such as access to training and courses. He states that development and career opportunities include three areas which are learning opportunities, coaching/mentoring and advancement opportunities. Learning opportunities include tuition assistance, corporate universities, new technology training, self-development tools, and techniques. Such opportunities enable the broad learning capacity of an individual. Apart from that coaching/mentoring include leadership training, access to experts which is an association to memberships, attendance and/or presentation at conferences outside of one's area of expertise, exposure to resident experts and formal or informal mentoring programs; in or outside one's own organization. Advancement opportunities may include internships, apprenticeships with experts, overseas assignments, internal job postings, job advancement/promotion, career ladders and pathways, succession planning and providing defined and respectable on and off ramps throughout the career life cycle. He states that a set of learning experiences designed to enhance employees applies skills and competencies; development engages employees to perform better and leaders to advance their organizations people strategies. Career opportunities are a plan for an employee to advance their own career goals and may include a more responsible position in an organization. The organization supports career opportunities internally so that talented employees are deployed in positions that enable them to deliver their greatest value to their organization.
Employees need to feel that their hard work is appreciated and critical to the company's ability to achieve goals. Kaplan S.L (2007) recommends that creating a recognition culture in which management routinely provides specific, genuine and timely feedback is an ideal situation for an organization that embraces a strong total reward system. Performance and recognition performance is another component of a total reward management. Performance involves the alignment of organizational, team and individual effort toward the achievement of business goals and organizational success. Performance encompasses performance planning which is a process whereby expectations are established linking the individual with the team and organizational goals. Care is taken to ensure goals at all levels are aligned and there is a clear line of sight from performance expectations of individual employees all the way up to organizational objectives and strategies set at the highest levels of the organization. The other aspect of performance is feedback which communicates how well people do a job or task compared to expectations, performance standards and goals. Performance feedback can motivate employees to improve performance. The recognition component acknowledges or gives special attention to employee actions, efforts, behavior or performance. The element can be as important as a structure in achieving the desired synergism that accompanies cross-functional cooperation (Appeldorn, 2008). It means an intrinsic psychological need for appreciation for one's efforts can support business strategy by reinforcing certain behaviors (e.g. extraordinary accomplishments) that contribute to organizational success. Whether formal or informal, recognition programs acknowledge employee contributions immediately after the fact, usually without predetermined goals or performance levels that the employee is expected to achieve. Awards can be cash or noncash. The reason behind recognition plans is too.
Reinforce the value of performance improvement
Foster continued improvement although it is not guaranteed.
Formalize the process of showing appreciation
Provide positive and immediate feedback
Foster communication of valued behavior and activities
Work life is defined as a specific set of organizational practices, policies, programs, plus a philosophy, which actively supports efforts to help employees achieve success at both work and home. There are seven major categories of organizational support for work-life effectiveness in the workplace and these include workplace flexibility, paid and unpaid time off, health and well being, caring for dependants, financial support, community involvement and management involvement.
Zanaco embraces total reward strategy because the components of the strategy as explained earlier are there in Zanaco. For example, we have fixed salaries/wages and we also receive contingent pays. Like recently we received performance-based bonuses which were given according to the performance rating one received. They were categorized into three areas as our key performance indicator scale ranges from 1-5 and 5 being the highest score. If one fall in 3 out of 5 they get 50% of their gross pay, 4 it's 120% of gross pay and 5 it's 150% of gross pay. Apart from that, we have benefits which we are entitled to like medical schemes which do not only cover for us but also our family members because Zanaco believes in having healthy families. In the training section under Human resource department, issues such as training and development as well as recognition are addressed. It is for that reason that Zanaco deliberately sponsors employees to study further so as to encourage the culture of personal growth which finally benefits both the organization and individual through career development. There is social security and one incident is of a colleague who has fallen blindly due to his job. The bank has not laid him off as others would do but sent him for learning so that he can use his hands to read instructions given to him. Zanaco staffs are entitled to pay for time not worked which comes in through our leave pay which we use during vacations and holidays. The nature of the service we offer to customers out there puts us in a situation that requires much knowledge on the management of finances and planning for the future, such training is usually done at a fee but Zanaco does pay for them. Zanaco understands that we work for our beloved so when they are no more on earth it provides for compassionate leave and financial support in such moments. It goes beyond its means to make sure that employees total reward packs are available and on time, by so doing staff are attracted, retained and motivated to work around Zanaco.
The fact that total reward strategy is done by people errors are prone to happen, one clear example is when we got our performance-based bonuses, everyone was complaining that they got less than what they expected. In order to avoid such in the future, the best is to clearly communicate in time final scores for employees. Aside that much as training is encouraged, it should not be the same people going for training, it makes other staff feel demotivated by not selected for training. On the compensation aspect employees should be paid according to their job description, not by virtue of how much they negotiated in the interview this is so because other people are good negotiators even when they are nonperformers.
In conclusion Total reward strategy has been used more and more by managers and scholars, otherwise, it needs to be analyzed and practiced throughout the time to make it work effectively and perfectly. The strategy will not only improve the performance of staffs at Zanaco but act as an important role in the decision-making process of an organization but also solve existing and potential compensation problems as well. It is for this reason that serious attention to it should be put.
REFERENCES
Appeldorn, R.H. (2008) Do directors perform for pay? Journal of Accounting and Economics. Vol 46,pp 154-171
Armstrong, M and Brown, D.(2001).New dimensions in pay management, Chartered Institute of personnel and development
Kaplan, S L (2007) Business strategy, people strategy and Total Rewards. Benefits and compensation digest, Vol 44,no 9,pp12-19
Kreitner, R & Kinicki, A (2007) Organizational Behavior 17thEdition, pp 237
Manas, T.M & Graham, M.D (2002) Creating a total rewards strategy: a toolkit for designing business based plans.
Patricia, K.Z, & Jay R.S (2000b) Total rewards for new and old Economy companies. Compensation and Benefits Review, Vol 32,no.6pp20-23
Related Topics