The Importance of Dreams in of Mice and Men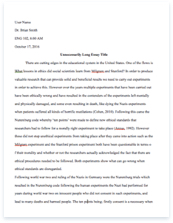 The whole doc is available only for registered users
A limited time offer! Get a custom sample essay written according to your requirements urgent 3h delivery guaranteed
Order Now
America,in the 1930s, was very difficult for migrant workers. George and Lennie are two men who constantly need and want to find work. In the novel Of Mice and Men it states, "Both were dressed in denim trousers and in denim coats with brass buttons. Both wore black, shapeless hats and both carried tight blanket rolls slung over their shoulders." (Steinbeck 2) George is a short, strong gentleman with restless eyes who looks after Lennie. Lennie is taller with a shapeless face, who walks heavily and clumsily. Lennie has a mental disability and George has to look after him by guiding him through everyday life. Each day is a struggle for both Lennie and George, because they regularly get into trouble at places where they might have been successful. Although times get rough for the inseparable duo, they have a constant reminder of what to work towards; they have a dream.
Lennie's dream is of owning a farm of his own with George. In his dream he keeps and looks after the rabbits. He favors this idea because he tends to pet things he finds as he travels around. The mice he finds, among other small furry creatures, are too easily hurt or killed when he pets them too hard. Rabbits are big enough for him to look after without hurting them. This thought of the dream acts as a motivator for Lennie, because he continues to think about the farm they're going to have and the rabbits he is going to take care of. While talking about rabbits and rodents, he also remembers that he used to pet rabbits when he lived with his Aunt Clara. It was just after George took one of Lennie's mice away when he said, "Don't even remember who that lady was. That was your own Aunt Clara. An' she stopped givin' 'em to ya. You always killed 'em." Lennie was upset that he kept killing the small animals, so he responded with, "I wisht we'd get the rabbits pretty soon, George. They ain't so little." (Steinbeck 9-10)
As George and Lennie travel around, they remind each other of their dream as a way of coping with the loneliness of being wanderers looking for work. Unlike most men in their position, they have something to look forward to and something to constantly tell each other. In times of trouble, or just any time at all, Lennie would ask George to recite the speech about their dream. It would all start with, "Tell me like you done before" and carry on with "Tell about us now." (Steinbeck 104) Lennie looks to this story when he is feeling sad or pressured, finding comfort in the fact that this story only ends well.
Without his dream Lennie would have had no direction and motivation in his life and his behavior would be out of hand. As it is, Lennie's dream gives hope to George and Candy. Lennie's determination to look after rabbits shows him to be a good man in times of violence that take place in the story. At the beginning of the novel, it seems that George and Lennie's dream is just a fantasy that will never come true, but when they meet Candy things change. An extra part to their dream was added! Candy had nearly enough money to be able to buy a small farm. When asking if he can join in on the dream, Candy seems a bit hesitant. Candy said, "Tell you what– S'pose I went in with you guys. Tha's three hunderd an' fifty bucks I'd put in. I ain't much good, but I could cook and tend the chickens and hoe the garden some. How'd that be?" (Steinbeck 59) If George and Lennie saved up their money and managed to keep their jobs, it seemed that the three of them would really be able to achieve their dream.
John Steinbeck creates very good use of dreams throughout the novel Of Mice and Men. Each character is shown to possess greater depth than expected. Lennie's dream holds the whole novel together. At the beginning, it sounds like fantasy. We hear it in the middle, when it seems likely it may come true, then we hear it again at the end when everybody's dreams have been shattered.
Related Topics