The Importance and Process of DBMS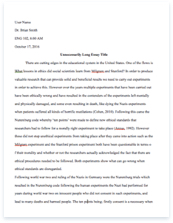 The whole doc is available only for registered users
A limited time offer! Get a custom sample essay written according to your requirements urgent 3h delivery guaranteed
Order Now
A Database Management System (DBMS) is a group of programs that allows consumers to store, edit or delete information from a database so that they can ask questions about the data so that they can access information needed faster, programs that will be able to do such are; Microsoft Access, Oracle or SQL Server. A database is similar to a storage unit for data. DBMS offers programs for consumers to be able to manage and organize data.
In the company that I work at handles many employee but none of us know anything about the computer systems. We have an IT technician that services all computers in the office and updates. All of the employees in the office know the basics of computers and their button they need to use, other than that not very knowledgeable in hardware or software. I attempted to ask the IT technician questions, but he confused me more than I was already in this computer language. The company has a large customer database which can not be lost for any reason because of all maintenance schedules for different properties and different customer which is approximately every six months to a year, also most importantly the customer personal information. Regular customer when they call in for a job all they mention is the property address and or their name and the computer will automatically find it, this way not every time customers repeat themselves. Each department in the company has to on daily biases complete their tasks by the end of the day.
Dispatching department needs to complete all work orders dispatched during the day in order for the company to know what calls came in, went out, completed, holding or canceled. Accounting department needs to enter all money received and all the customer they spoke with they have to note in the customer field notes. Managers authorize many different estimates and note in the computer. All department have computers in use, as much as it is so important tool in the company's daily procedures none of the employees care enough to understand how it works. Instead we all panic when the computer does not function or crashes. That's when the IT technician comes in and restores data, he also has a program set to have all computers automatically back up daily. Without a DBMS to manage all this difficult procedures the company would not be first successful and second would not be able to handle all customers.
According to the IT technician Robert Parks, the program that the company is using now is called Oracle, Metalink, Microsoft Access and SQL Server for all their back up, online orders, website customer inquiries, etc. Oracle is also one of many companies that built a legacy upon using the structured query language (SQL) as a standard component of a relational database. SQL is the standard language used to manipulate and retrieve data from Oracle RDBMS. SQL enables a programmer or database administrator to either modify a database's structure, change or edit system security settings, add user permissions on databases, query a database for information an update the inside of a database. According to Robert, the most frequently used statement in SQL is the SELECT statement, which recovers data from the database and returns the data to the user.
Also SELECT report, SQL provides reports for creating new databases, tables, fields, table spaces and indexes, also data manipulations functions. In Oracle support a lot of databases hold the data for every day operations. The most important relational database is the internal database for Metalink. Metalink is Oracle's customer technical database with internet access. "Over the years, this database has been through many transformations, however none in the tuning realm. Oracle has had a major increase in their customer base in the last years because their servers are taking a hit in performance when their customers are running queries against these servers.
Periodically, these servers will hang due to the overwhelming customer interaction from the Metalink website. If these servers were tuned appropriately, and had adequate resources, Oracle would not be experiencing the performance degradation issues that they have been progressively experiencing" (MetaLink-Harness the Power, 2007). In order to handle the customer base that Oracle is currently supporting, I would think performance for the servers is a must to handle all customer bases.
In conclusion, Oracle DBMS is the best database software product for major and minor companies. So far from what I have learned, Oracle is the best database technology. I would definitely recommend Oracle DBMS to companies who are searching to make their life easier, not to loose valuable clientele database. Over all I enjoyed this project because until today I had no idea how all this work that every one of us in this company do, it's always there and we just expect it to work. Having the knowledge, I appreciate the process and the computer now.
Reference:
Database Management System, September 2004.
Retrieved March 31, 2007 from:http://www.webopedia.com/TERM/d/database_management_system_DBMS.htmlOracle MetaLink – MetaLink-Harness the Power, Your Self-Service Portal,Retrieved March 31, 2007 from:http://www.oracle.com/support/premier/global-support-resolution/metalink.html
Related Topics