The Image of the Heroic David in the Fight Against Goliath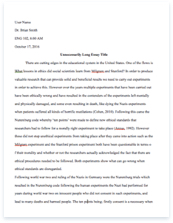 The whole doc is available only for registered users
A limited time offer! Get a custom sample essay written according to your requirements urgent 3h delivery guaranteed
Order Now
In most art of art history, the sculpture of David is based on a biblical story most known as "David vs Goliath" in the book of Samuel. The story of David is about a young shepherd boy from a family of soldiers fighting against a strong giant from an opposing city. This story is most famous for its specific details of how David is a scrawny young boy who was the only one out of everyone in his city wanting to go against Goliath, who was a giant talking bad about David's city God, and defeated him with one single stone due to his faith in his God. For artists and many people in general, David is a an icon such as being a symbol of faith or whatever else.
Florence, Italy is a city that is famous for its femininity and delicacy of flowers and such. It does seem fitting that sculptor Donatello's David is a resemblance of Florence's icons. This David is a bronze sculpture from 1446 to 1460 standing at five feet and two of a quarter inches high. This depiction of David is when he has already killed Goliath. The viewer can notice that David is stepping on Goliath's head while his right hand is holding Goliath's sword which David took out of his hand and skated his head. With the effeminate counterpose, hat with the flowers on his head, boots he wears, and his naked body, some art historians believe that this depiction of David is an expression of homoeroticism. While the pose is very effeminate, the pose is an attempt to heighten David's character of heroism. The most probable reason why David is so effeminate is due to the culture and time era that Florence, Italy is in: a Classical . The style Donatello uses is one that isn't very embracing the idealized figure, rather
Michelangelo's David on the other hand is completely different. While the sculpture is the same subject as Donatello's, it differs in a lot of artistic ways. The sculpture comes from a Renaissance times, where the bodies in painting and sculptures are very idealized.
Bernini's David, created in 1623, is made out of marble, standing at five feet and seven inches. It is in the style of Baroque which can be seen within the details of the statue. The face of David can be seen as emotional which is a key characteristic of this style, and it is also innovative in the art community; in many painting and sculptures, there was no emotion in any of the bodies' faces, but Bernini creates an expressive face for the statue. The scene that David is being portrayed in this statue is when he is about to throw the stone at Goliath. The expression David has on his face is similar to one has when they are trying to carry a heavy object. His facial expression emphasizes how David wasn't as strong as many men due to him being a shepherd boy
Related Topics