The Home Depot, Inc. Market Trends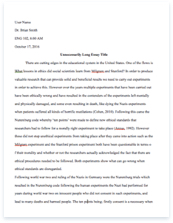 The whole doc is available only for registered users
A limited time offer! Get a custom sample essay written according to your requirements urgent 3h delivery guaranteed
Order Now
The economy is the main topic of discussion between neighbors, classmates, the mass media, and the President. Unfortunately, all that is discussed are the negative notes of how much money one lost in the stock market, how homes no longer have the equity it once had, and how some lost a home because of having the current status of consulting and being in between jobs. Because Home Depot is the leading supplier of home improvement building materials and related tools and supplies, the economy has greatly affected the company's revenue and generating lower profits. However, a close watch on market trends will help the company foresee challenges or issues the company might encounter so steps for a successful short-term and long-term goals will be reached.
During the initial stages, Home Depot dominated the do-it-yourself, home improvement market. Although Home Depot entered the oligopoly where there were existing companies that offered home improvement remedies, such as Wal-Mart, K Mart and Orchard Supply Hardware, none of the competitors offered do-it-yourself remedies at such a large scale. With Home Depot's number one contender being Lowe's, offering comparable prices with the same do-it-yourself warehouse environment, Home Depot is still in the lead as the largest home improvement retailer in the US.
The price elasticity of demand is extremely important to any business, especially to a retail company such as The Home Depot. Determining how changing the price on specific products will affect the demand is crucial, especially in the current economy. Due to the amount of retail competitors and the recent decrease in consumer confidence, we determined that The Home Depot supplies thousands of elastic products. Increasing the price on items such as appliances, building materials, fixtures, and flooring would decrease the demand.
Production of technology and/or any equipment that may facilitate a project or job has been a part of the marketing for The Home Depot. Now they offer electronics such as cameras, televisions, car audio, computers, home theater equipment, and other technology that has allowed them to expand into new markets (The Home Depot, 2009). This new department will increase their market share into additional retail markets.
With such a sharp downward trend occurring in productivity Home Depot's inventories will doubtless be reduced quickly, with little means to replenish its supplies. With less material to sell, major changes would have to take place in Home Depot for it to stay afloat, changes, which will affect its cost structure. A major change that took place recently within Home Depot was their cutting of some seven thousand jobs. Home Depot has gone on record as saying the job cuts are intended "to better align the company's cost structure with the current economic environment." Whether or not this reduction of workers will have the effect desired by Home Depot remains to be seen, but those fortunate enough to remain in the company must feel as though their jobs are threatened as well, if not with direct layoffs, then with cuts to wages and benefits. We see there is a strong decline in the number of jobs in non-agriculture industries, but also that some of this loss could possibly come from the positions no longer offering benefits to save the company some funds, or that the position no longer pays what it used to, as it had been reduced by the company.
Either way, some workers will feel they are worth more, or that they can still find positions elsewhere paying better than their now reduced job, and so will quit. Alternatively, way of doing things here in the US is not geared toward us taking cuts in pay; we are always looking for a raise, and so find it a bitter pill when we take a loss. These people may not want to take reduced pay when they just purchased a new house due to the market bringing prices of homes to record lows. Rentals of homes are also at low points not heard of for years. Renting at $1200 per month is throwing money away when you can get a loan and make mortgage payments which may be even less than renting the same type of house.
There is absolutely no doubt that we are facing a serious economic downturn that is threatening the existence of many businesses here in the United States as well as abroad. Many companies much like Home Depot are formulating ideas on how to deal with price elasticity of demand or the lack there of (inelasticity). Price elasticity of demand refers to the measure of consumer response to the quantity of demand for products or services to price adjustments. The formula for price elasticity of demand is: (% change in quantity demanded)/ (% change in price), the latter is inelasticity in which is some the issues Home Depot is facing today. The supply and demand graph (See figure 4) indicates the price elasticity of demand for Home Depot: This is an example of a positive price elasticity of demand curve. Should the blue "S" supply line curve slightly to the right that would represent an inelastic supply and demand. The price elasticity graph (economagic.com) illustrates the predicament of many businesses today (University of Aberdeen, 2009).
Home Depot is a supplier of home improvement products and homeowners perform improvements on homes when a project is worked into a budget and therefore, in the long run the demand is elastic. However, due to an unplanned project such as water damage that happened in the bathroom requires major repairs, in the short run, the demand is inelastic. Because the number of building permits are low and privately owned homes are on a decline, the graphs (economagic.com) indicate a correlation to the recession period that started in the latter part of 2007 and trend looks like to be continuing on through 2009.
The Home Depot (2009) company website stated, "The world's largest home improvement retailer, today reported a fiscal 2008 fourth quarter consolidated net loss of $54 million. Because the current demand for its goods is low, the company has truly been reporting giant losses in its quarterly reports. Other indicators such as a downward trend of issued building permits in the Modesto, California, area also supports the lack of demand for such building materials (economagic.com). Because high activity in the housing market are of foreclosures than of purchases, privately owned housing units are also on a decline and could also be a contributing factor of Home Depots giant financial losses (economagic.com). By monitoring such trends in the industry, Home Depot can make adjustments to its supplies and review its figures where supply and demand is at an equilibrium and determine the correct marginal cost that equals its marginal revenue in order to maximize its profit by selling items at the determined price.
The bad economy, the recession, the bad housing market are contributing factors for Home Depot's financial quarterly losses. However, keeping a close look at the market trends such as the amount of building permits issued, the rise or decline of real estate leases or rentals, or the number of privately owned homes can help one better plan for a more efficient operation while meeting the supply and demand of its customers and yet operate at maximum profitability.
References
Colander, D. C. (2008). Economics (7th ed). New York: McGraw-Hill Irwin.
Economagic. (2009). Most requested series. Retrieved April 6, 2009, from Economagic Web site: http://www.economagic.comThe Home Depot, Inc. (2009). Investor relations: News release. Retrieved April 6, 2009,from http://www.ir.homedepot.comNovy, D. (2009, January 26). Retail Roundup: Wasson Named Walgreens CEO, Home Depot Slashing 7,000 Jobs, More. Retrieved April 6, 2009, from BNET Web site: http://industry.bnet.comUniversity of Aberdeen. (2009). EDNET. Retrieved on April 8, 2009 from http://tutor2u.net
Related Topics