The Gross Domestic Product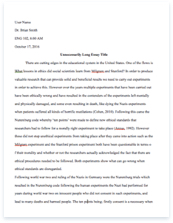 The whole doc is available only for registered users
A limited time offer! Get a custom sample essay written according to your requirements urgent 3h delivery guaranteed
Order Now
What is GDP?
The Gross Domestic Product (GDP) has been the most widely used indicator of a nation's welfare since 1944. For decades, people regard countries with higher GDP as stronger ones and whatever is good for the GDP is also good for the nation. But is that true? And what does GDP actually measure? In my opinion, GDP only measures part of the economic growth, while ignores the economic health and human well-being. First of all, GDP counts all the money transitions of goods and services; however, not everything can be included in GDP. As proposed by Gibson-Graham (2013) that Economy is like an Iceberg, all the visible/measurable economic activities in mainstream economy are above the waterline.
Meanwhile, contributions made by people such as social workers, volunteers or housewives are mostly under the waterline, those value created are not calculated in GDP. Moreover, GDP couldn't value natural resources until they are consumed. In other words, woods would be no value before sold as boards. Secondly, as GDP mainly makes no distinction between productive and destructive activities, the quality of life could decline with an increase in GDP. For example, illness, crime, and natural disasters all could increase money consumptions thereby affect GDP growth, but also has severe impact in happy life. In short, GDP is still widely accepted as the crucial metric to measure national welfare. Even though using GDP alone has certain limitations, we can not simply dethrone GDP. Meanwhile, there are some alternatives should be added to form a comprehensive method to evaluate a nation's sustainable well-being.
Critical Analysis of the 3 alternatives
• Adjusted economic measures
Genuine Progress Indicator (GPI), similar to GDP is also expressed in monetary units; therefore is most comparable. GPI also account for the value of volunteer work and the costs of crime and pollution, which are neglected in GDP but crucial to human well-being. Moreover, GPI considers income distribu­tion. As purchasing power of different currency varies from country to country, even a dollar means different between rich and poor. Hence, a dollar increased for poor people could generate more welfare. GPI could adjust the gap created in GDP measurement. In my opinion, GPI is the most objective alternative. Although GDP has many limitations, it's undoubtedly that it's a calculated objective number. So does GPI. • Subjective measures of well-being
In short, this method measures happiness, such as the World Values Survey (WVS) or the gross national happiness index used in Bhutan. As these surveys have to be done within a relatively large sample; they're very time and energy consuming. Take the gross national happiness index for example, it contains nine domains, covers almost every aspects of life, but it's a self-reported result. Everybody has a different definition of happiness and different needs. According to Maslow's Hierarchy, the lower needs have to be satisfied first for the emergence of higher needs. For some people if they would be happy with enough food, while others may want a big house, happy family and ideal job. Therefore, even with a lower GDP, people in India could be happier than the Europeans. • Weighted composite measures of several indicators.
One of them multiplies life satisfaction by life expectancy and divides the product by a measure of eco­logical impact. This method looks like a mathematic equation; however, the factors as life satisfaction and ecological impact are both very subjective. Speaking of life expectancy, it may not directly relate to wealth. Again, these measures are the combination of subjective and objective indicators.
• The OECD framework for measuring well-being
There's a growing consensus that measuring well-being requires looking at a broader range of dimensions (monetary and non-monetary). This framework contains four features: (1) it focuses on people, from an individual and community point of view; (2) it studies more than just economic aspects of well-being; (3) it considers the distribution of well-being instead of achievements; and (4) it considers both current and future well-being, the core concept is sustainability. These four features are those aspects fit in the GDP limitations.
Source: OECD, 2011a.
According to the graph above, it's clear to see that the OECD framework is more comprehensive. As it classifies capital into 4 different types instead of focusing on financial aspect, it actually emphasizes the value of natural resources and social impacts. Thus, it could be another alternative to GDP. • Triple bottom line
The phrase "the triple bottom line" was first coined in 1994 by John Elkington, emphasis on financial, social and environmental aspects of activities. Sometimes, a growing GDP usually is at the cost of social and environmental insta­bility. Therefore, "the triple bottom line" believes that any company should set these 3 different criteria: profit, social responsibility (people) and environmental responsibility (planet) to evaluate the value created. By doing these, the wealth under the waterline can be added to establish a comprehensive understanding of a country's performance. As mentioned in the Adjusted Economic Measures, it's important to take environmental cost and benefit in to consideration; however, there's no objective measurement of social benefit or environmental damage, it's still very difficult to implement the CPI method from a top-down approach. Nowadays, more and more people have realized the importance of "triple bottom line", and more and more companies have conducted the CSR (Corporate Social Responsibility) program. • China
Take China for example, for years, GDP was used as the only indicator to measure domestic growth as well as an important metric to evaluate the success of the provincial leaders. In recent years the GDP growth rate keeps at around 8% per year. Especially after the financial crisis happened in 2008, in order to show that China is doing well in fighting crisis, both federal government and provincial government invested vast money in facility construction as high ways and bridges. Form the GDP's points of view; the growth rate is still remarkable. But problems start to emerge nowadays. When skyscrapers are built, it may not match the safety standard. It was reported that a new bridge would fail apart within 5 years. When viaducts and high ways are made, the drainage system becomes a disaster. 79 people died in summer 2012 due to a heavy rain.
Some places turn out to be ghost cities and ghost towns. GDP has increased, but what really happened is just a waste. Even though China has experienced a relatively satisfying growing GDP, most of Chinese people feel more pressure at the same time. The high pace city life; the inequality between poor and rich, between cities and rural places; the bad environment like the air pollution; to name a few, all these factors made Chinese people less content about their life. Besides, there is rarely any social business in China, because a lack of government and policy support. Therefore, GDP should not be used as the only metric to measure growth or wealth. Attention should be focus on other aspects as well.
Conclusion
Undoubtedly, GDP is a very efficient metric to measure the visible economic growth; and economic health certainly played a powerful role in human well-being. So GDP should still be used and valued in the future. However, the rising income does not also lead to rising happiness. On the country, using GDP as the only criteria has created the inequality all over the world. As GDP have limitations in measuring other aspects of well-being, alternatives should be taken into consideration as well to construct more comprehensive measures.
Reference
1. Islam, S. M., & Clarke, M. (2002). The relationship between economic development and social welfare: A new adjusted GDP measure of welfare. Social Indicators Research, 57(2), 201-229. 2. Gross Domestic Product, Global Exchange, Retrieved from
http://www.globalexchange.org/resources/econ101/gdp
3. Triple bottom line: It consists of three Ps: profit, people and planet, The Economist (2009, Nov. 17th) Retrieved from http://www.economist.com/node/14301663
4. Elkington, J. Cannibals with Forks: The triple bottom line of 21st Century Business, 1997. UK: Capstone. 5. Boarini, R., & D'Ercole, M. (2013). Going beyond GDP: An OECD Perspective*. Fiscal Studies, 34(3), 289-314. doi:10.1111/j.1475-5890.2013.12007.x 6. Péreau, J., Doyen, L., Little, L., & Thébaud, O. (2012). The triple bottom line: meeting ecological, economic and social goals with individual transferable quotas. Journal of Environmental
Economics And Management: JEEM; The Official Journal Of The Association Of Environmental And Resource Economists, 63(3), 419-434. 7. Cameron, J., Healy, S., & Gibson-Graham, J. K. (2013). Take back the economy: An ethical guide for transforming our communities. University of Minnesota Press.Chicago
Related Topics