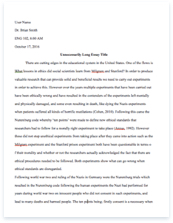 The whole doc is available only for registered users
Pages: 3
Word count: 722
Category: Books
A limited time offer! Get a custom sample essay written according to your requirements urgent 3h delivery guaranteed
Order Now
"The Game" by Ken Dryden was written in 1983 and it is necessary to outline that the author of the book is former ice hockey goaltender. Actually, the book belongs to non-fiction highlighting the Montreal Canadians in 1979 and provides overview what it means to be a professional hockey player. It is apparent that the essay is articulate and thoughtful. Furthermore, the author appears to be persuasive as he uses logical arguments, viewpoints and conclusions. He is succeeded in defending his opinions and positions. The findings presented in the book contribute significantly evidence that it is a hard work to become famous professional ice hockey player. (Dryden 1983)
It is interesting to note that the book is written in a format of diary, though sometimes it is difficult to get the main idea of the author. The book deals with pressures of NHL, especially of being goaltender. The author provides behind-the-scenes overview of a team which was about to win the Stanley Cup. The positive moment is that the author writes with intelligence and speaks with a soul about his life as an athlete. He involves recommendations how to cope with pressures of being a player and with team life. Thus, it is possible to suggest that the book is one of the most persuasive memoirs written by professional player and commentator. (Dryden 1983)
"The Game" by Dryden captures the slightest essence of the professional sport and involves the life of sport fans. Dryden devoted times to portraying Guy Lafleur, Serge Savard, Larry Robinson, Guy Lapointe as well as Coach Scotty Bowman. Dryden admits that it was Bowman who managed to make the Canadian sportsmen one of the greatest teams in the history of ice hockey. Moreover, the author offers inside look at the essence of hockey. He assumes, for example, that sport celebrity should not do commercial endorsement, because it will lead to loses. Firstly, the celebrity will lose, because "he is put in a box where he feels he can't be himself for fear of compromising his public personae". (Dryden 1983)  Secondly, the public loses as well, because sport celebrity is put on a pedestal and others are nothing more than simply additional players and fans.
Dryden sheds light on his professional career capturing attracting readers' attention to the excitement of the game and its details. After retirement, Dryden writes with anxiety "What is to become of me?" and "If it is true that a sports career prolongs adolescence, it is also true that when career ends; it deposits a player into premature middle age". (Dryden 1983)  However, the author realizes that it is time for him to leave professional sport and he states: "I hold back, giving less of myself, I find that I'm losing my enthusiasm for the game. In an athlete, it is not the legs that go first; it is the enthusiasm that drives the legs". (Dryden 1983)  It is obvious tat many of the things written by Dryden are valid even nowadays including violence in hokey, for example. Dryden writes: "anger and frustration can be released within the rules, by skating faster, by shooting harder, a right hook given is body-check missed and by permitting fighting, the NHL discourages determined, inspired play as retaliation". (Dryden 1983)
The biggest part of the book is devoted to admirable view of ice hockey play ay the professional level. Thus, the book entails the history of ice hockey, Dryden's life and past career, careers of ex-players and coaches, hockey strategies and styles. It is necessary to notice that the author compares the hockey styles of Canadian players with that of the Soviet's. He provides logical conclusions and recommendations how to remain competitive in the North American hockey world. The author emphasizes transition games assuming that "the league must deliver a message, clear and uncompromising: hooking, holding, and highsticking will be penalized, so that the quick and skilled are not, so that open ice created will not be taken away". (Dryden 1983) Thus, his goal is to provide detailed overview of "new NHL" attracting more hockey fans and readers to the excitement of game. The book is worth reading as it remains one of the most interesting descriptions of ice hockey.
Works Cited
Dryden, Ken. The Game. Boston, MA: Thomson Place, 1983.
Related Topics