The First Time That I Came To The United States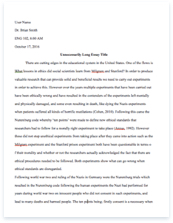 The whole doc is available only for registered users
A limited time offer! Get a custom sample essay written according to your requirements urgent 3h delivery guaranteed
Order Now
I always wanted to visit the United States. Despite of being an I am American Citizen, I didn't know about the country. The first time I Came here was when I was fifteen years old. It was my birthday gift when I turned fifteen years old. When I was fifteen years old I traveled to the United States for the first time with my sister. We were here for three weeks. The first place that we visited was Orlando, we went to Universal Studios, The Island of Adventure and Sea World. We spent our first day in our hotel, and we went to Universal Studios park at night. I went on some rides, it was amazing.
We balanced our time between the two parks for three days. We went on some rides in Universal Studios and The Island of Adventure. The best ride experience was Harry Potter in The Island of Adventure. One night I went to the restaurant with my sister, the restaurant was decorating in relation to the Forrest Gump movie. The restaurant was comfortable, and the food was excellent because, my favorite food is sea food.
In addition, the weather was much hotter on the day when we went to Sea World. I went on some rides without my sister. I saw the dolphins for the first time, the show was great. It was of the best days of my life. I saw many other animals for the first time since there are not water parks in my country.
After we went to Orlando, the second place that I visited was Paterson New Jersey. We visited my grandfather. We also slept in his house to spend time with him. My sister already knew the town because, she lived there for a few years. This trip also gave me the opportunity to know the town that my parents lived, and their history in this country. Then one day in Paterson I met my uncle Jorge for the first time. He is my dad's brother.
The last place that we visited was New York City, there I visited the Empire State Building, the Rockerfeller Center, Grand Central Terminal, National September 11 Memorial and Museum, Times Square, and others. After we visited those places, we went to eat hamburgers at Shake Shack, the food was delicious. At night we stayed in Times Square to see the lights of the city.
In conclusion, I have this trip as a memorable event because, this trip gave me the opportunity to know a country I dreamed of knowing since I was child. I also realized that you have more opportunities here that in my country and I have made the decision to come to the United States and have my life here.
Related Topics