The Enlightenment And The Great Awakening Argumentative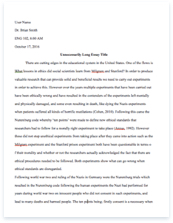 The whole doc is available only for registered users
Pages: 3
Word count: 545
Category: Franklin
A limited time offer! Get a custom sample essay written according to your requirements urgent 3h delivery guaranteed
Order Now
Gilbert Tennent was a minister whose voice reached a revivalist audience. He fervently believed the majority of ministries were hypocrites and reliable guides. He urged the people to abandon their ministries for itinerants. The virtues that are discussed in Benjamin Franklin's pursuit of moral perfection, have meaning today however, do not have the same meanings as they do today. It is the pursuit of happiness. He believed a person should not waste time in life by engaging in activities, or speaking nonsense, which doesn't move you to progress forward. Gilbert Tennent warns against unconverted men who have the evil eye and are hypocritical varlets. Gilbert Tennent also warns against the crowds of Pharisee-teachers, lamentation and swarms of Locusts. In contrast, Benjamin Franklin warns against the scheme of Order. He argues though it may practical however, that of a journeyman printer for instance it is not possible to be exactly observed by a master who must mix with the people in the world and who often receive business people at their own hours. He goes on to explain that order, in regard to places where such things as pencils, pens, and things is also hard to acquire. Gilbert Tennent explains the unconverted ministry as an unholy ministry, ungodly Pharisee shepherds or unconverted teachers.
The old Pharisee were hypocrites, prideful, covetous, ignorant to the human inventions in religious matters. They were proud and conceited and loved to have the uppermost seats in church. They look upon others who are different, common, and have respect for teachings of Jesus with Order#31113850 the enlightenment and awakening Pg.2 disdain. The aspects of Benjamin Franklin's approach, which worked Best for him among his Moral Virtues were Temperance, which is to eat not with dullness, and drink with elevation. Silence to speak not however what may benefit others or yourself, and to avoid trifling conversation. Resolution to perform what your ought and to perform without fail what you resolve. Frugality however to do good to others or yourself in other words, to waste nothing. Industry as in losing no time, to always be employed in something useful and cutoff all unnecessary actions. To have Sincerity and have no hurtful deceit; think innocently and justly, and if a person speaks they should speak accordingly.
To use Justice, to not wrong none by doing injuries or withdrawing the benefits that are your duty. Use Moderation to avoid extremes and forbear resenting injuries so much as you think the person may deserve. Cleanliness in body, clothes, or habitation. Tranquility to be not disturbed by trifiles, or at accidents which are common or unavoidable. Chastity and lastly Humility to imitate Jesus and Socrates. Benjamin Franklin found the Moral Virtue of Temperance, and Silence to be falling short. The Moral Virtue of Order, which requires that every part of my business should have its allowance time gave Benjamin Franklin the most trouble to obtain making him decide to exclude it from his Moral Virtue list. He found it might be practicable where a man's business was such as to leave him the disposition of his time.
-Works Cited-
Pursuit of Moral Perfection, ca. 1730 by Benjamin Franklin ca. 1730 The danger of a unconverted Missionary by Gilbert Tennent (1740)
Related Topics