The CIPD Profession Map – Core Functions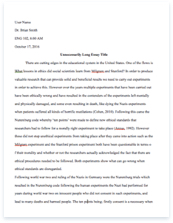 The whole doc is available only for registered users
A limited time offer! Get a custom sample essay written according to your requirements urgent 3h delivery guaranteed
Order Now
The CIPD Profession Map is provided to give a distinct overview of the specific areas of business that HR personnel are concerned with. The map includes 10 professional areas, 8 behaviour areas and 4 bands of professional competence. The specific professional areas are defined by Bands which describe professional competence, with Band 1 being the entry level standard or those working in an administrative role up to Band 4 the HR Director and elaborates on the transitional constraints between moving through the bands and how their contribution and ultimate success is measured. As previously mentioned the map includes 10 professional areas two of which are considered to be the core professional areas these are Leading HR and Insights, Strategy and solutions which by are applicable to all those working in a HR role.
They define the direction in which a HR profession works and outlines the fundamental aspects and the importance of the HR role to achieve high standards both on a personal level and that of the organisation as a whole. Leading HR empowers the HR professional to act as a role model in all they do by maximising the contribution that HR or their particular speciality achieves throughout the organisation both by their own actions and by the process of supporting, shaping and driving forward HR across the spectrum of the organisation. The second of the core functions Insights, Strategy and solutions empowers the HR professional to develop a deep understanding into the context, structure, objectives and mission statement of their organisation. They should be aware of the influences that effect the organisation both from internal sources as well as external ones and be in a position to influence any decision made. The 8 remaining professional areas are listed below and as per the core function define what the HR professional needs to do (activities) and what they need to know (knowledge).
1. Organisational design
2. Organisational development
3. Resource and talent planning
4. Learning and development
5. Performance and reward
6. Employee engagement
7. Employee relations
8. Service delivery and information
The remaining content of the map are the 8 behaviours, they describe the attributes and knowledge that a HR professional should possess however some as more appropriate to certain specialised areas of the corresponding bands. Service delivery and information
As part of my role I am responsible for service delivery and information within my organisation. In line with the map my activities within Band 1 would make me responsible for alerting my manager to service issues or customer complaints. I have to ensure that I gather all relevant information and provide this to my manager in order for the issues or complaints to be dealt with reasonably and efficiently. Another main factor of my role is to comply with the organisational procedures and legislative requirements. I have recently updated my organisations policies and procedures so ensure that they are up to date with the current changing law and make sure all staff are aware of the changes and understand them fully.
The Knowledge that I would need to know as per the map would be the individual responses to change, people as enablers and blockers. The way this is achieved within the organisation is through the employee relations and continuous communication between managers, HR and staff. Maintaining the communication is important so that staff feel able to express their opinions and feelings, this should also ensure productivity is maintained. I also have knowledge regarding the employee lifecycle and diverse needs at specific points. Again this relates back to good communication between managers, HR and staff. Staff are normally quite honest in their life plan, therefore managers and HR can try to support this as best as they can. Promotion, exits such as retirement, can all be discussed at regular meetings or appraisals.
Understanding Customer Needs
The core way for an HR practitioner to ensure that services they provide are timely and effective is by understanding customer needs. These can include:-
Employee
Line manager
Senior Management Team
One of many needs from employees may be clarification on company policy and procedures. The service of this can be effective by ensuring that all HR staff are well trained and have knowledge within this area and fully understand the policies and why they are in place. They should be ready to answer any queries relating to this to ensure full competence from staff.
Line managers may rely upon HR for support and guidance relating to recruitment and selection process. HR have a huge role to play in the recruitment process, as they will provide their knowledge and skills to their line managers. HR will have to ensure that they provide all the relevant documentation in order to complete and file necessary documents. HR will also assist with ensuring that all job adverts are not discriminative and meet the relevant legislation.
HR may assist the Senior Management Team with HR planning, succession planning and ensuring the organisation is again compliant with legislation. The SMT may not have time or knowledge regarding legislation that is forever changing, therefore HR play a huge role in providing this information and implementing legislation which is relevant to the company. Conflictions may arise within the different needs however it is down to HR to ensure that they are dealt with timely and effectively. If I had to deal with conflicting needs within my organisation, I would prioritise accordingly. All the needs all important however it is crucial to an organisation that they are complying with legislation therefore dealing with the Senior Management Team would be my first priority. It is important for staff to fully understand the organisation policy and procedures otherwise this can cause confusion, lack of interest, which then could affect productivity which no organisation wants therefore it is important to deal with staff queries promptly. Again legislation regarding the recruitment and selection process is important however it is important to maintain the staff already in the organisation before bringing new employees in. Also the correct legislation can be followed accordingly.
Effective Communication
Effective communications methods can include:-
Face to Face meetings
Email
Phone
Effective Service Delivery
Effective team work can make a substantial contribution to reduced time and cost as well as enhanced staff motivation and wellbeing. It is in the best interest of clients to ensure that they are receiving the best service possible and that the staff are happy doing so. Service delivery varies completely from company to company however is usually based on the organisations structure, strategies and goals. If the staff understand these steps then this again contributes to effective service delivery. Effective service delivery within my organisation includes:- Dealing with queries within 24 hours
Dealing with telephone queries straight away
Meeting deadlines set by line managers
Providing induction training within 2 day timescale
Dealing with application forms and arranging interviews within two weeks Dealing with change of employee details and informing the relevant departments as soon as possible Dealing with appraisal forms and ensuring they are completed and handed back a week prior to the appraisal meeting. Ensuring employees complete training course evaluation form the day after training was undertaken Dealing with employee requests such as flexible working hours Dealing with maternity leave documents and ensure that documents are handed in and dealt with in the correct timescale
Related Topics