The Case of the Floundering Expatriate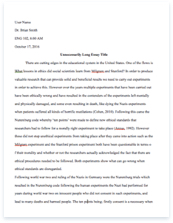 The whole doc is available only for registered users
A limited time offer! Get a custom sample essay written according to your requirements urgent 3h delivery guaranteed
Order Now
In an Economic Times article on the 15th of September there is a report that says that more and more expatriates and foreign corporate managers are queuing to take up Indian assignments. This is because the idea of an Indian experience from a growth and role perspective offers them a huge value addition. As an HR head says "India is a market of constant learning and provides expatriates with a foundation for a global tomorrow".
This article if taken in context with the case in question gives us the clear correlation between foreign assignments and future corporate success. A foreign assignment with all its hardship and adjustment fears is a perfect platform for future CEO's to showcase their abilities. Success in a foreign assignment is usually the trial-by-fire for corporate managers. Their success here could thus make or break their careers.
SUMMARY
Frank Waterhouse, CEO of Argos Diesel, Europe, is a worried man. Bert Donaldson, who arrived in Zurich a year ago to create a seamless European team–to facilitate communication among the parts suppliers that Argos has acquired over the past two years–just isn't working out. Although he has excellent credentials, both as a successful team builder at Argos International in Detroit and as a teacher in Cairo, his style seems abrasive here and he is behind schedule in implementing the team-building program. Moreover, Waterhouse is worried that Donaldson's failure will reflect badly on himself. But Waterhouse can't simply fire Donaldson. Donaldson is a smart man with a record of genuine successes in the States. If he gets fired, his career may be destroyed. Further, the CEO of Argos International thinks the world of him and is counting on Waterhouse to make this assignment work. Can Waterhouse teach Donaldson cultural awareness? Can he help him become effective in his job? Waterhouse has scheduled a conversation with Donaldson to discuss the situation. What should he say?
KEY PLAYERS
Frank Waterhouse – CEO of Argos Diesel, head of European operations.
Bert Donaldson – Deputed to create a seamless managerial team but having a tough time.
Bill Loun – Argos International, CEO and Chairman. He wants Donaldson to stay on.
Ursula Lindt – Executive assistant to Frank Waterhouse, gives useful information to him about Donaldson's attitude and his personal life.
Bettina Schewri – essentially a manager to Donaldson, highly educated and a polyglot, dissatisfied with Donaldson's attitude.
Paul Janssen – Vice president of human resources for Argos Europe who has a complete knowledge of the dissatisfaction with Bert.
Donaldson's Family – They are having a tough time in Zurich and adding to Bert's worries.
PROBLEM DEFINITION and KEY ISSUES
Bert Donaldson, the man with the perfect resume, the star performer back in headquarters in Detroit, has not been able to build the European managers into an integrated team, as is his mandate.
Frank Waterhouse, CEO of Argos Diesel is looking at returning to the US as a hero at headquarters. This is because he knows that he is "in line" and if he can succeed in his European foray he will have confirmed his rise. Donaldson is critical to Frank's success and his failure to do the job is causing him added distraction and making him impatient.
Donaldson's abrasive and obtuse attitude has not allowed him to grasp and harness the cross-cultural complexities of the different cultures of his European managers. His managers are indifferent to him, angry with his attitude and basically putting a spanner in the works. Employee morale is down, work is stuck and the training program is filled with mistakes. In other words Donaldson has messed up his part completely.
The catch is that Frank cannot simply do away with Donaldson by firing him or sending him back to America. Donaldson is considered a star performer and Frank has been advised to stick with him for a little while longer. Even he does fire him the move may reflect unfavorably on him and might lead to the collapse of the team-building effort.
Donaldson's family life too is on the rocks. His wife is bored without work; their eldest daughter is facing problems with grades in the British school. The problem is not just a temporary adjustment problem.
Donaldson is at his wit's end as he has tried everything possible to appease and motivate his staff but they refuse to listen. The problem is so serious that Bert has personally admitted to his inability to handle the juniors. Frank has to take a decision with regard to Donaldson. Some of the options include sticking with him for another year, firing him or sending him back to America.
ANALYSIS OF THE TWO MAIN CHARACTERS
Donaldson
His stint in Europe is marked by numerous cultural faux pas due to his lack of cultural savvy. He does not interact with his juniors, learn Swiss German, and is unpunctual too. His schedules run overtime, he does not know how to show adequate respect to his subordinates. The incident with Hassler epitomizes what is wrong with Bert. Even when he tries to be at his best behaviour he is unable to communicate with the vice president.
Frank Waterhouse
Frank's desire to rise to the top at any cost becomes detrimental to his company as he refuses to see the problem as his own. Frank failed to usher in Donaldson. This can be seen by the fact that he did not even attend the first workshop. As CEO he also does not have any proper communication channels as the news of dissatisfaction with Bert reaches him very late. He is also excessively fearful of adverse reactions from headquarters and that restricts him from taking the right decision too.
LEARNING
Executives on international assignments have to be sensitized to the cultural practices followed in their country of operation. This fact is often overlooked but is extremely crucial as a clear understanding of the disparities in cultures help managers build better relationships with the staff. Culture is the foundation of communication, if culture varies communication should also vary.
It is very important for CEO's to develop one's channels of communication so that all news, satisfaction and dissatisfaction etc can reach him. They have to be proactive in this regard as a "if it ain't broke, don't fix it" attitude can have serious repercussions for the organization.
The headquarters too have to be approachable and not have set notions and adhere to them too rigidly. They have to give due respect to their employee's concerns in distant offshoots i.e. they have to respect feedback. The "one size fits all" attitude of the senior management who believed that Bert would perform under any circumstances and their refusal to think otherwise is a perfect example.
It is important to use the resources at hand in a company. Bert and Frank did not utilize the knowledge of someone like Bettina Schweri who knew the organization well and could have given an insight into the cultural minefields that Bert kept triggering. Donaldson should have utilized these strengths to offset Bert's lack of cultural savvy.
Related Topics