The advantages and disadvantages for individuals and society of the reliance on communicating via computers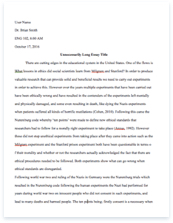 The whole doc is available only for registered users
A limited time offer! Get a custom sample essay written according to your requirements urgent 3h delivery guaranteed
Order Now
Recommendation:It is therefore,recommend that parents should teach their children while they young to use computers wisely. Final Thought:Even though the use of computers for communicating purposes may have certain disadvantages it can be seen that it has more benefits for the future generation if they use it wisely Abstract This essay will discuss on the advantages and disadvantages for individuals and society of the reliance on communicating via computers. The internet is the first step to start this research as it is easily accessible.
Secondly the library will be used to passage some information from past writing. The last source will be used by interviewing one person just to gather some views on the reliance on communications via computers. To compare the advantages and disadvantages, the advantages of using a computer for communication seems to make communication easier. But there is writings and sources that supports the idea that users of computers should be careful when using this method. Hence, computers make communication more easier compared to older forms of communications nevertheless users must aware as it is not always safe.
Through out the world today the use of technology is one of the issue. Most people use many kinds of technology for different unique purposes it can be use to store all important files and it can be use as a tool to communicate with friends or love ones. It is evident that individuals and society rely greatly on the use of computers. It is use to exchange written words,live written conversation,live visual conversation and many other options. However there are some advantages and disadvantages of the reliance of communicating via computers.
One of the disadvantages of the reliance of communicating via computers is that it affects cultural values. In a way of life most people who rely greatly on computers as their way of communication can change them through the way of dressing,attitude and talking which is caused by bad influences from the internet. For example women nowadays can wear short while back in the old days it is prohibited for them. Therefore it is required for parents to control the use of computers to their children. In addition to that it can also affect postal service.
Due to heavy reliance of communication via computers most of the post offices have less customers compared with the olden days where people always use postal services to send their letters and course assignments for those who took distant learning. People today rely on computers to send their written live conversation through different social media websites. As a result people who work at the post office might loose their job. Hence the government must monitor the import of computers to prevent the shutting down of post offices.
The last disadvantages of the heavy reliance of communication via computers is that it distract people from real life. Computers can distract people from their real life ,real friends and especially family members. According to OIC London Hospital(per. com,2018) states that people are mostly attracted to their computers in many kind of things like movies,video games and especially to communicate with their friends or family members in a far away places. Instance, sitting next to someone who is engaged to live written conversation message can make yourself feel lonely. Therefore people should use computers only when it is needed.
Even though there are certain disadvantages it is evident that there are also advantages. One of the advantages is that it is easily reach distant places and efficient. It deliver the message instantly to different kind of places from one country to another. To compare it with back in the olden times some people use pigeon to deliver their letters or message to someone a far away places. Others use postal service which takes days for a person to receive it. Another type of electronic communication that use in the olden time is a telegraph which is use the MORSE CODE but there is another problem for it.
Brebner(1997,p. 8) states that "Themajor problem with the telegraph was the need for an expensive physical cablebetween the communicating parties. The development of telegraph systems oftenoccurred in parallel with railways, with telegraph cables being located alongsidethe railway tracks. " While through the advance technologies today there is no need for physical cable. Instance people just send their messages to whoever they want through the air. Therefore people must be encourage to use this kind of method because it easily reach distant and efficient to sent their urgent message especially for emergency.
Another advantages is that it is portable, Portable means it can be carried to any places that . According to Brebner(1997,p. 38)"It has the advantages of speed and reliability over electrical cabling. "For example mobile phone,cordless telephone and laptops. And as a result communication to anyone at any time in any places is no longer a problem especially if there is an emergency case. Thence people should be reminded to have one of this kind of communication technology in hand at all time. Lastly it is increase access of education.
Increase access of education means that it provide more opportunities for those who keen in learning in different variety. Because the internet consist of lot of information that can enlighten the minds of the learners to their particular courses it is one of the most important resource for them. For example, Student can do their research in the internet according to their particular courses or they can find information for their research. Hence the government should provide more opportunities for student to use computers for their research and monitor the use of it.
To conclude, it can be seen that there are advantages and disadvantages of the reliance of communicating via computers for individuals and society. People should aware of these negative impacts. The advantages however outweigh the disadvantages. It is therefore,recommend that parents should teach their children while they young to use computers wisely. Even though the use of computers for communicating purposes may have certain disadvantages it can be seen that it has more benefits for the future generation if they use it wisely. Bibliography
Related Topics