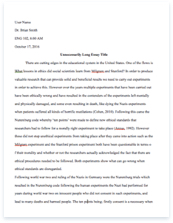 The whole doc is available only for registered users
Pages: 28
Word count: 6766
Category: Tourism
A limited time offer! Get a custom sample essay written according to your requirements urgent 3h delivery guaranteed
Order Now
Abstract
As Thailand enters the 21st century, the tourism industry continues to play a major role in the economic and social development of the kingdom. Known around the world for the enduring hospitality of its people, its ancient culture and Thai cuisine, Thailand continually attracts record numbers of tourists to take advantage of the myriad of tourist destinations and products the kingdom has to offer. 
The Thai tourism industry has played an important role in the country's economic development. The Tourism Promotion Organization Ordinance of 1959 established the Tourism Promotion Organization. After two decades of service, the tourism industry was greatly able to keep pace with the expansion and to further support even a greater quantity and quality of services, the Tourism Promotion Organization was upgraded to the Tourism Authority of Thailand (TAT) in 1979.
Following on from this, in 2002 under the government's reforms, the Ministry of Tourism and Sports was established. TAT has since been relegated as the marketing arm of the country's tourism industry. As a result of this government action, greater attention was placed on tourism as a means of generating foreign capital and, more recently, distribution of income, as the focus on domestic tourism becomes a priority.
The number of foreign tourists visiting Thailand has steadily increased over the last 10 years, so much so that the period 1987-1996 can be termed as the "Golden Decade" of Thai tourism.in1987, the country received just under 3.5 million visitors while in 1998 over 7.8 million international tourists visited the country. Visitor arrivals have more than doubled in the 11 years.
Thailand is endowed with a wealth of natural resources, which serve as a backdrop for business and leisure travelers. The scenery is rich and varied ranging from misty mountains and lush rain forests in the North, through the flat emerald rice fields of the Central Plains, to white sandy beaches and magnificent tropical islands along the Eastern Seaboard and throughout the South. Located in the heart of Southeast Asia, Thailand is shaped like an elephant's head.  The head faces Myanmar (Burma), the ears border Lao PDR and Cambodia, and the trunk runs between the Andaman Sea and the Gulf of Thailand down to Malaysia.
Tourism policy in Thailand supports not only promotion of its own destinations but those of its neighbors in the Greater Mekong Sub-region, BIMST-EC(Bangladesh, India, Myanmar, Sri Lanka and Thailand), and those of all Association of South East Asian Nations (ASEAN) countries. TAT has worked closely with other government agencies and the private sector to develop a sophisticated array of tourism products for visitors. From sports to eco and agro-tourism, shopping to health spas, culture, heritage and architecture: Thailand offers something for everyone.
Tourism is one of the industries that are generating considerable income for the country during the pass years. The advantage of Thailand to have many natural resources which support this industry and also the development of infrastructures can surely be the fuel to drive tourism industry further toward the excellence.
From the statistic, tourism industry is Thailand has been on the upward trend for the pass years. Thai government has always been trying to promote this industry to generate more income for the country. Many promotional campaigns have been launched for both international and domestic tourists. A lot of money was and is allocated to improve the quality of Thailand's tourism products and  services. But even with the big amount of money spent, the external and uncontrollable factors such as SARS, Bird Flu and terrorism situation around the world has come to obstruct the growth in the recent year.
Thailand has always been trying to place itself at the top of tourist destination rank. Considering the fact that the country has many distinct products to offer, the task is now focusing on improving and promoting those product to the market. Numbers from TAT shows that half of the international tourist who comes to Thailand falls in the age range of 25-44 year old. These are people who still live their active lifestyle which Thailand can tap in to these preferences by creating product fit to this niche market.
When look at tourist nationality breakdown, all along, more than 50 percent of  international tourist arrival is intra-region tourist. The number shows that there are markets where effort is needed to be put on to. Europe and the America continent are two areas where people have high disposable income to use while traveling. Especially the America, which show only 7 percent contributions to the total tourist in the year 2003. The market can be penetrated harder be catch more attention to Thailand.
Transportations are the gateway for people coming to the country. Air transportation serves us most in this case since Thailand is not located next to any major maket. The largest portion of tourist has come through this gate way which means the development of it can benefit the country. The wave of Low Cost
Airline (LCA) emergence is the sign saying that there will be more available seats to bring more visitors to Thailand. Also, the LCAs will tap in to the market where potential tourists are reluctant to come due to the cost of the airfare. LCAs will offer them the  chance to travel with lower transportation cost, which mean it will be easier to decide to grab their luggage and fly to the country.
Chapter 2: Literature Review
As the travel and tourism industry strives to achieve national tourism goals of attracting more quality tourists, extending their length of stay and increasing average spend per visitor, while working within the framework of Sustainable Development, it is of utmost importance that marketing activities and the promotion of tourism roducts and services are carefully orchestrated, is effective, and is in line with the strategic direction set.
The potential of Thailand tourism relies on the advantage of having resources.
Natural resources:
This includes beaches, islands, tropical forests, coral reefs, farms, and also tropical climate. These resources are already well known in the global tourism market to a certain degree. Thailand has been one of the top destinations for nature-seeker tourists for the pass years. The priority is now set to improving the existing and exploring to the new potential sites. The campaign "Unseen Thailand" is launched to get more attention from the market toward these lee-than-well-known places in the country.
Cultures and Traditions:
These are the things that make Thailand different from other destinations. The long history of the country has formed many cultures and traditions, which also include festival like Song Kran. Each part of Thailand has its own unique cultures which even help spread out the spectrum of tourist experience when come to the country.
History:
Long history of the nation and its location created many historical and archeological sites, which interest visitors with both educational information and its stunning beauty.
Food:
Thai food is one of the popular cuisines around the world. The rich of flavors in Thai food come from the mix of fresh ingredients, spices, and the culture behind each recipe. Variety of food can be found through out the country. Each part of the country has its own special dishes, which visitors can explore as part of their adventurous journey.
Supporting business:
Top ranked hotels, resorts, and spas are ready to welcome visitors at most of the popular destinations in the Thailand, and many more are starting up around the country. The arm hospitality Thai are successful in impressing visitors, which will bring them back again. On top of the hospitality business, other business that supporting tourism industry including transportation, shopping places, MICE facilities and even ICT business are essential to the growth of the industry.
Government plan to make all the businesses working hand in hand to make Thailand be the great place to visit. Tourism is now one of the clusters, which government is trying to develop as part of the country competitiveness improvement plan.
These Plans are:
Prepare local administration for receiving responsibility to revitalize, develop, and manage tourist attractions to create sustainable tourism.
Raise tourism product and service standard in both public and private sector. Develop capability of SMEs, local community,a nd human resources to suite the mission and innovation requirement changes.
Coordinate related parties in both public and private sector to promote Thailand as "Quality Destination".
Working with private sector to create E-tourism, which includes E-tour info, E-trust, E-commerce capacity, E-tourism mall, and E-market place.
Improve tourism related laws to facilitate tourism management today and tomorrow.
As mentioned, Thailand is setting its goal toward being great destination for global tourists. Budget is and will be allocated by government to be use in both developing the tourism products and marketing it to the global market. To be Asian Pacific tourism hub is also another goal the country plan to achieve. Tourism products are classified to 2 categories, product for international market and product or domestic market. The major products for international market are also divided in to clusters for promotion scheme as follows;
Cluster I:
Beach and Seaside: The focus is on areas include Chonburi (Pattaya), Phuket, Phangnga, Krabi, Ko Samui, Prachuab Khiri Khan (Hua Hin),
Phetchaburi (Cha-am)
Cluster II:
Park, Nature, Forest, and Mountain: Areas include Chiang Mai, Kanchanaburi, Phetchaburi.
Cluster III:
History and Culture: Sites of these product are Bangkok, Chiang Mai, Chiang Rai, Sukhothai, Kanchanaburi, Phra Nakhon Si Ayutthaya.
Cluster IV:
Special Interest: Shopping, Food, MICE, Golf, Wellness and Spa. These facilities are available at most of the major city through out the country. Since Thailand has been in the Tourism market for years already, new product is now essential for creating excitement to the market. Tourism Authority of Thailand (TAT) who is the government agent taking care of National Tourism marketing are also putting effort to develop more tourism areas and activities to offer to the global market. These are parts of the "Unseen Treasure" campaign promoting Thailand to the global market. The new products, which Tourist Authority of Thailand promoting are;
New Destination : Trat (Ko Chang), Uthai Thani
Golf : Nakhon Ratchasima (Khao Yai), Chanthaburi, Surat Thani (Ko Samui)
Marine Activities : Chonburi (Under Water World, Pattaya), Phuket (Submarine)
Wellness and Spa : Mae Hong Son (Phu Khlon), Krabi (Khlong Thom Hot Waterfall)
Eco and Solf Adventure: Nakhon Ratchasima (Khao Yai), Bird – watching in Phetchaburi (Kaeng Krachan National Park) and Prachuab Khiri Khan (Sam Roi Yot National Park)
Gateway to The Greater Mekong Subregion (GMS): Chiang Mai – South China and Chiang Mai, Routes to Indochina.
Historical Site: Kampaengpetch – Sukhothai (World Heritage Routes), Chiang Mai (Wiang Kumkam)
Agrotourism : Nakhon Ratchasima (Vineyards in Pak Chong and Chok Chai Farm), Rayong – Chanthaburi (Orchard tours)
Cultural and Life Style : Kalasin (Khok Kong Village), Kanchanaburi (Nong Khao Village)
Meeting Incentive Conference an Exhibition (MICE) Theme Party: Theme Party in Chiang Mai, Ayutthaya, Lop Buri.
Man Made Attraction: Chon Buri (The Sanctuary of Truth), Chiang Rai (Opium Museum)
Event: Bangkok Film Festival, Pattaya Music Festival, Songkran Festival, Thailand Grand Sale, Loy Krathong Festival, Bangkok Count Down, International sport Events such as Johnny Walker Golf Classic, Volvo Women Tennis, World Pool, etc.
With all the effort, TAT (Tourist Authority of Thailand) forecast that in 2004 Thailand will be able to welcome 12 million international tourists, which will create national revenue of 383,900 million baht. Tourism situation will be a leap forward by the end of the year. Billions of baht are being allocated to boost the tourism industry. With so many potential products and a lot of support from the government, the industry will be able to grow even further. Sustainability will need to be focus more in the next stage.
Regulations and standards need to be set and enforced by the authorities to keep. 
Chapter 3: Destinations in Thailand
The major destinations in Thailand are discussed as follow:
Bangkok: A Majestic Metropolis on the 'River of Kings' Thailand's capital lies on the banks of the Chao Phraya River, the mighty "River of Kings". First impressions are of a bustling modern international metropolis, but if you look closer you will find a magical kingdom hidden away among the high-rises and shopping centers. One of the most pleasant ways to discover many of the riches of the city is on a cruise up the Chao Phraya or along its linked canals (khlongs). A journey along the river takes you past the magnificent Grand Palace and the adjoining Temple of the Emerald Buddha; the Temple of Dawn whose spires are decorated with millions of multi – colored porcelain fragments; and the gigantic Royal Barges, with their exquisite carvings of mythical figures. Along the way you'll pass old teak rice barges chugging to port and colourful "long-tailed" boats sending plumes of spray into the air as they whisk passengers from bank to bank. Bangkok's museums are also worth a visit. Aphisek Dusit Palace houses examples of exquisite handicrafts from the Royal Vocational Projects and the nearby Vimanmek Mansion Museum, built entirely of rare golden teak, is as much a treasure as the works of art found inside. Then there is the National Museum, one of the largest in Southeast Asia, and Jim Thompson's Thai House, set up by the man who re-established the Thai silk industry, housing an impressive collection of regional antiques.
For a look at local sports, try either Lumpini or Ratchadamnoen Stadium for an evening of spectacular boxing, Thai-style. Seventy kilometers north of Bangkok is the former capital, Ayutthaya. From 1350 until 1767, this was the most beautiful city in the Orient. Ruins of Ayutthaya's temples and palaces have been carefully preserved as a testament to its former glory. A day trip to the west will take you to the infamous Bridge over the River Kwai and the hills and rivers of scenic Kanchanaburi province. Rafting is a favorite pastime here and a lazy trip downstream offers a chance to see exotic flora and fauna. 
Pattaya & The East : Jewel of Thailand's East Coast
For a complete change of pace, there is the sun-and-fun center of Pattaya, just a two-hour drive southeast of Bangkok. Here you will find an endless variety of water sports plus horseback riding, go-kart racing, tennis, etc. For golfers, there are many  nternational courses, designed by pros like Nick Faldo and Jack Nicklaus. And for children, there are water parks, a model village, and an open zoo. Offshore, the clear waters of nearby Ko Lan are popular with snorkellers; while the sandy beaches of Ko Samet, an hour's drive to the east, are perfect for those intent on doing absolutely nothing.
Further down the coast, the provinces of Rayong and Trat are also well known for their long un-crowded beaches, colorful local festivals and national parks. Ko Chang National Park in Trat includes 52 islands, with Ko Chang itself the main draw. The island is covered with dense jungle and steep mountains, ideal for trekking and mountain biking. Beautiful waterfalls on the island include Khlong Phlu and Than Mayom.
However, it is the magnificent beaches on the west coast that draw the visitors, especially Hat Sai Khao.Most accommodation remains simple yet comfortable. Directly across the Gulf of Thailand are the quiet beach resorts of Hua Hin and Cha-am. Both have excellent golf courses and the nearby Kaeng Krachan National Park offers a jungle alternative to lazy days on the beach. Combined with its city attractions shopping, restaurants, entertainment and quality accommodation, Thailand's east coast is a perfect all-round holiday destination.
Phuket & Samui: Treasure Islands of the South: 
Two lush tropical islands, Samui in the Gulf of Thailand, and Phuket in the Andaman Sea, offer all the ingredients for truly memorable holidays. Both boast luxury accommodation, numerous water sport activities, and opportunities for exploring neighbouring islands. Little more than an hour by air from Bangkok, Phuket is internationally renowned for its beautiful beaches and excellent seafood. The island's west coast is characterized by especially fine sandy beaches separated largely by forested headlands. Within this area, some of the world's most picturesque resort complexes offer every imaginable luxury. Phuket also has three international golf courses, including one chosen as the venue for the 1994 Johnnie Walker Classic.
Island hopping is a popular pursuit and both Phi Phi and the Similans feature magnificent underwater coral gardens, populated by multi-hued tropical fish a haven for snorkellers and scuba divers. To the northeast is Phang Nga Bay, and one of the world's great adventure trips. A long-tailed boat takes you through mangrove swamps, caves dripping with stalactites, and out into the bay where scores of tiny volcanic islands soar hundreds of feet skyward. Also approximately one hour from Bangkok by air, the palm-fringed and mountainous Samui is the major island in a sparkling archipelago that includes the Ang Thong Marine National
Park.Samui offers the broadest imaginable range of accommodation, fine sandy beaches, several "hideaway "coves, and a relaxed ambience equally well attuned to lazy days and a vibrant nightlife. On the southern mainland, Hat Yai, just 50 kilometers from the Malaysian border, and Songkhla offer contrasting lifestyles. Hat Yai is a major shopping and entertainment center, while Songkhla is a peaceful town with a scenic beach and a freshwater lake that contains the country's largest waterfowl sanctuary. 
Chiang Mai & The North: Gold in the Hills
For a completely different holiday, take to the mountains and explore the magical scenery, towns and customs of the North. Less than an hour's flight or overnight on a sleeper train from Bangkok lies Chiang Mai. Once the capital of Lanna, a 13th century independent Thai kingdom, the city has architecture, food, dialect and customs that set it apart from the rest of the country.
To get a feel for history, take a leisurely pedicab ride through the narrow lanes in the old part of the city. Then, head for the nearby mountain of Doi Suthep. On the way you will discover a magnificent royal palace, one of the region's most beautiful temples, and a colorful hill tribe. From the mountain top there is a breath-taking view of Chiang Mai spreading out across the valley below. Traveling north, you will reach Chiang Rai, the gateway to the villages of the exotic indigenous peoples that live in the surrounding hills. Further north still, is the spot on the Mekong River where the borders of Thailand, Lao PDR and Myanmar (Burma) meet.
To the west, completely surrounded by mountain ranges, lies the town of Mae Hong Son. In its center, serene twin temples sit beside a palm-fringed lake, and as the early morning mists begin to clear the sight is straight out of the movie Lost Horizon.
From Mae Hong Son you can go elephant trekking into the jungles and take a boat trip down the Pai River. And between the North and the Central Plains lies Sukhothai, the ancient ruins of the first independent Thai kingdom and now a UNESCO World Heritage Site.
Korat & The Northeast: A Wealth of History and Traditions
In the 1970s,an archaeological dig in Ban Chiang, 50 kilometres east of Udon Thani, unearthed the remains of a Bronze Age civilization that flourished over 5,000 years ago. One of the pits has been left open as a "living" display where the original bones, pottery and other objects can be found. UNESCO has recently named the site as "World Heritage Site". Nakhon Ratchasima Korat for short and its surrounds are also steeped in history.
A thousand years ago, the area was part of the ancient Khmer empire and the temples of Phimai and Phanom Rung are fine examples of Khmer architecture. For nature lovers, Khao Yai National Park is one of over 60 protected parks in Thailand and the perfect place to observe the country's exotic wildlife at close quarters. The Northeast is also famous for its colorful festivals and traditions. The two-day Elephant Round-up, held in Surin every November, is internationally known and great fun to watch. Other exotic local festivals include the Rocket Festival in Yasothon, the Phi Ta Khon, or Ghost Festival in Loei and the Candle Festival in Ubon Ratchathani. Although generally less well equipped to handle tourists than many parts of Thailand, the people of the Northeast more than compensate with their warm hospitality and fun-loving nature.
Eco-tourism in Thailand
The government's policy on tourism for the past years has been gearing towards more and more sustainable tourism development with emphasis on community participation, safety of tourists and non-exploitation. The term "eco-tourism" has been widely used to describe a form of tourism in natural areas that is based on the knowledge about and responsibility towards the ecological system of the area. Thailand has a great opportunity to promote eco-tourism, especially when compared to other countries in the Asian region. The kingdom enjoys such benefits as easy access, sophisticated infrastructure and a myriad of tourist attractions and activities. 
Scuba diving: Scuba diving is Thailand's most popular water sport and the country boosts some of the most beautiful dive sites in the world – the water is clear, sea life plentiful, transport and accommodation readily available and instruction to a very high standard. Diving in Thailand is comparatively cheap, and once you have achieved your certification in Thailand, you can use it to go scuba diving all over the world.
Trekking: Trekking is one of the most popular outdoor activities enjoyed by visitors of all ages. While trekking, you can soothe your mind and spirit in the fresh air and stunning scenery of Thailand's undiscovered wilds, and get a comprehensive aerobic workout at the same time. Treks can range from a single day's light excursion to physically challenging adventures of a week or more. 
Whitewater Rafting: Rafting is fast gaining popularity among the young and young-at heart. The mountainous regions of the North are the natural venue for whitewater rafting, especially after the rains from June to October when the rivers swell with floodwater. But first-class rafting is also to be found in the northern reaches of the central region.
Mountain Biking: Mountain biking is a sport increasing in popularity in Thailand, both among Thais and young international tourists. It is an ideal means of touring Thailand's spectacular natural environment; safe, cheap and fun, and environmentally green. Mountain biking in Thailand is a blend of high-grade exercise and natural, cultural and historical discovery.
Canoeing and Kayaking: Sea canoeing is the eco-tourist activity par excellence, and proves the benefit of the natural approach. The quietness of this mode of tourism heightens your sense of awareness, and wildlife is not scared by your silent approach. It is also an exciting physical challenge providing an aerobic workout and tones and develops your arms, shoulders and chest.
Bird watching: Thailand has 96 national parks, 100 wildlife and non-hunting sanctuaries and 65 forest parks, which together make up a full 13 percent of land area. The park system, managed by the Royal Forestry Department, provides the visitor with easy access to the country's nature reserves, from the mountain pine forests of the North to the southern rainforests to the spectacular coral and marine life off both coasts. 
Special Interest Unlike other countries, Thailand's exotic cultural heritage offers unique experiences that can only be found here. You'll be impressed by what we have to offer. 
Golfing in Thailand: Golf is one of the most popular sports in Thailand. The game arrived in the country a century ago and was quickly taken up by the elite and the fashionable. Among the first sponsors of the game were the armed forces and government institutions, which built and continue to own some of the finest courses in the country. 
Health Spas: Health spas are now a worldwide trend. During the mid-1990s, Thailand
began opening its own spas, and with its natural attributes the country has emerged as one of the finest spa destinations. A long heritage of natural health treatments, year-round sunshine, beautiful scenery, and the natural warmth and hospitality of the Thai people have allowed the spa culture to flourish, and when allied to investments in the newest medical, fitness and therapy technology it is easy to appreciate why Thailand's spas have generated a new tourism sector.
There are four categories of spa in Thailand, as defined by the International Spa association. Day spas encompass salons, beauticians, fitness centers and other outlets offering short-term treatments and therapies, and can be found throughout Thailand.
Amenity spas are purpose-built facilities, usually in city-center locations and attached to hotels: there are many of these in Bangkok and other main cities. Resort spas can be found at most of Thailand's leading tourist destinations. 
Traditional Thai Massage: Now an established practice in spas and fitness centers
Worldwide, traditional Thai massage is a therapy that combines yoga and acupressure techniques, manipulating the body's internal energy by using pressure points and yoga positions. In Thailand, the centers of learning and practice have always been the temples. Massage is regarded as a way of achieving inner tranquility by easing the stresses and aches of the body. By using force on pressure points, muscles and ligaments, stretching and bending and manipulations, the whole body is decompressed. A massage is performed with the recipient clothed, usually in loose pyjama-like garments supplied by the massage center. King Rama III had all available knowledge on the subject gathered and inscribed on stone slabs in the early 19th century, and these can be seen at the Temple of the Reclining Buddha (Wat Pho), along with stone figures demonstrating classic massage postures. Today, the temple is still regarded as the center of learning for Thai massage techniques. You can enjoy the benefits of traditional Thai massage at any number of resorts and spas in Thailand as well as at Wat Pho where intensive courses are also available for those who wish to learn more about the technique. 
Thai Food: A Gem of a Cuisine Contrary to popular myth, all Thai food is not fiery hot although some dishes from the Northeast and the South are extremely spicy. Wonderful meals can be enjoyed without worrying about the ubiquitous chili. The beauty of Thai cuisine is in its variety and assortment of flavors: rich curries and tangy soups, tart salads, stir-fried dishes of meats and vegetables, and succulent seafood. All eaten with liberal helpings of fragrant rice.
As in any country, there are wonderful regional specialties. In Chiang Mai, for instance, a Khan Toke or formal northern dinner consists of five dishes served in elegant bowls on a low lacquer table with guests sitting on the floor. And in Phuket and Pattaya, fresh lobsters and crabs are the order of the day. The traditional ending to a Thai meal is normally fruit and here again the variety is staggering; everything from tender young pineapples and bananas to the exotic tastes and textures of mango, durian and pomelo. Of course in most tourist destinations you will also find a commendable range of international cuisines; so you are never far from a taste of home.
Agro-tourism: As for many years embraced the concept of sustainable tourism that has been gaining ground all over the world. More recently, it has taken things a step further with the promotion of a new related category, agro-tourism. Agro-tourism covers a wide range of agriculture-related activities about which visitors learn and can try out for themselves. Rice farming, flower growing, vegetable and herb cultivation and livestock farming are just a few examples.
Exposure is usually gained in leisurely fashion, such as by joining picturesque canal tours or strolling through shady fruit orchards and working rice farms. Also supporting agro-tourism are all the agricultural research and study centers scattered throughout the country. Visitors are allowed to tour the centers, watch the demonstrations, or take part in the hands-on activities. Opportunities to take agro-tours are offered the length and breadth of Thailand, from northern hill tribe areas to the fruit orchards of Rayong, Chanthaburi and Trat, and all the way down to sea fishing villages in the Deep South. 
Long-stay in Thailand: "The Project to Promote and Develop Long-stay Tourism in Thailand" is one of the Tourism Authority of Thailand (TAT)'s projects launched to boost the awareness of the concept of long-stay tourism among foreign tourists. At the first stage, the major target group of the project is pensioners seeking a long-stay in Thailand as their main goals; and tourist activities as a supplementary. One of the major purposes of the campaign is to enhance tourists' expenditure, so as to generate larger amounts of income to the country, and finally strengthen the economy due to the growth of the production and service sectors in related businesses. The project is also resulting in bringing about more visitors to tourist accommodation nationwide, making use of real estate, and creating income for Thai people of all walks of life. Trang Underwater Wedding Ceremony : Trang province, in association with the Trang Chamber of Commerce, has been arranging an Underwater Wedding Ceremony each year on February 14 to promote Thai tourism and to introduce the Thai traditional wedding ceremony to the world .
Accommodation: 
Hotels:
Hotels in Thailand consistently win international awards every year for service and facilities. Many excellent hotels exist not just in Bangkok but in every major business and tourist destination throughout the country. In 2001, Thailand had 5,701 hotels and other types of accommodation. There are 320,565 rooms in the major tourist destinations of Bangkok, Chiang Mai, Pattaya, Cha-am, Hua Hin, Phuket, Hat Yai, Ko Samui, and Kanchanaburi. Hotels range in quality from deluxe and first-class, with swimming pools, sports centers, conference facilities and ballrooms, to low budget guesthouses and hotels providing the basics in comfort and security. In 2001, Bangkok alone had 57,983 hotel rooms, compared to 31,788 in 1991. Phuket, the country's second most popular tourist destination after Bangkok, had 26,759 hotel rooms in 2001, a vast increase over 14,912 rooms.
Transportation: 
By Air:
Thailand's commercial aviation industry has expanded rapidly and air transport has become increasingly popular among travelers worldwide. Thailand is accessible via six international airports located in Bangkok, Chiang Mai, Chiang Rai, Hat Yai, Phuket and U-Taphao. Bangkok International Airport, often referred to as Don Muang Airport, is the commercial air hub for Southeast Asia serving 78 scheduled airlines from every corner of the world. Travel to Thailand from any continent is fast and convenient. Being one of the founding members of the Star Alliance, the world's largest airline alliance, Thai Airways International, the national flag carrier, is able to serve more than 800 destinations in 130 countries worldwide.In addition, other carriers; namely, Bangkok Airways, Angel Air , Air Andaman, Phuket Air, and PB Air also operate domestic and regional routes. 
Land Transport:
The State Railways of Thailand operates to all regions of the country: the Northern Line to Chiang Mai, two Northeastern Lines to Ubon Ratchathani, the Eastern Line to Aranyaprathet, and the Southern Line which goes to Hat Yai, connects with the Malaysian rail system, and continues on to Penang and Singapore. For visitors who prefer traveling by bus, the Transport Company Limited provides both air-conditioned and ordinary bus services to all provinces daily.
Chapter 4: Pattaya
Pattaya is 147 km southeast of Bangkok, and faces the Gulf of Thailand. It is located within easy access of the Bangkok Suvarnabhumi International Airport and has excellent accommodation and restaurants and entertainment for all tastes. Because of its easy accessibility from Bangkok, Pattaya remains one of Thailand's most popular weekend getaways for Bangkok's city-dwellers.
Accommodation ranges from luxuriously appointed beachside hotels with superb
convention facilities to simple guesthouses. Sporting opportunities abound both on land and water, and include some of the finest golfing, game fishing, and scuba-diving anywhere in Asia.  Theme and amusement parks, offbeat museums and lush botanical gardens offer numerous forms of leisure activities and cultural entertainment for all family members. And after dark, Pattaya offers the allure of a truly vibrant nightlife with a great variety of restaurants, nightclubs, bars, discotheques, and cabarets.
Tourism is Pattaya's main source of income. It attracts thousands of pleasure seeking tourists from all over the world. There is much on offer – good beaches, offshore Islands, diving, sailing and its many golf courses are just a few of the activities
Visitors can enjoy.  More than 30 offshore islands stretch around Pattaya within a radius of some 48 km, from around Si Racha in the north, to Sattahip in the south. A few islands are off-limits as they are under the control of the Royal Thai Navy. Most others have fascinating dive sites. The waters are rich in various coral species and tropical fish.
History of Pattaya:
Known as "The Rivera of Thailand" Pattaya started life as a small, insignificant fishing village. In the 13th century it was the R&R (rest and relaxation) spot for soldiers of the great King Nari during his campaign against Burmese invaders, but other than that it continued to doze, until the 20th century. In 1950, Pattaya was still little other than a small fishing village. It regained popularity with the armed forces in 1959 when a group of American GI's visited for R&R. After renting a house on the beach, spending an enjoyable time with the locals, they returned and the word was out, Pattaya was "The" place to holiday. New groups of Marines arrived and it is from this simple beginning that the city grew.In just 40 odd years it has developed into one of the most renowned of all Thailand's holiday spots, locally, and world wide.
By the late 70's, hotels, shopping centers, entertainment houses and the like had shot
Industry developed as did tourism and with the opening of the motorway from
Bangkok to Pattaya, it became a two-hour drive from the country's capital. Pattaya's popularity grew so rapidly that the local government couldn't cope with its administration. So in 1976 Pattaya and nearby Naklur became one administrative district. Then in 1978 Pattaya was declared a city in its own right.
Some famous Festivals of Pattaya:
Wan Lai Festival:
The heat intensifies once the month of April comes in Thailand. People of old ages were wise enough to initiate the Songkran festival to cool themselves off from the heat and celebrate it as the Thai New Year. In the central region, the festival is usually held on the 13th, l4th and 15th of April while in the East there is a difference as the water throwing activities commence on the l6th or 17th, 18th or 19th known as "Wan Lai".
Pattaya City holds its Wan Lai festival annually on April 19th with activities such as water pouring for the elders, processions and the fun of dowsing and another with water, a time for Thais and foreigners alike.
The Pattaya Festival:
Pattaya Festival is usually held in the mid of April to promote tourism and Pattaya's reputation. Floral floats are paraded along the streets. Miss Pattaya Beauty contest is held together with traditional aquatic sports competitions and construction of sand castles. A sp`ectacular fireworks display takes place on the beach and fire crackers are also set off. Simultaneously, arts and cultural performances, exhibitions and souvenirs for sale are available too.
Chonburi Buffalo Races:
Chonburi Buffalo Races are held in Chonburi October every year. The water buffalo is one of the mainstays in the life of a Thai farmer but in this annual event it is more amusing than ploughing the local fields such as buffalo races and contests pitting buffalo and man. Beauty contests make an addition to the fun, which attracts the crowd from nearby seaside resorts.
Ancestral Spirits Ceremony Festival:
It is held at Sri Racha District. It is based on an old custom of the people from Chonburi only practiced now in Sri Racha District. It is held every year between April 19 – 21 on the grounds in front of Tambon Sri Racha Municipal Office and on Ko Loy Sri Racha. Activities comprise a parade by the elderly group and personnel from different government agencies dressed in traditional folk costume, ceremonies for the appeasement of the spirits, demonstration of Kong Khao or rice piling, folk games, demonstration and sales of local cuisine and delicacies
Koh Pra Sai Wan Lai Festival at Bangsaen:
Based on an ancient tradition practiced by generations of Tambon Saensuk residents, formerly called the Wan Lai Merit-Making Ceremony. Villagers from various places gather to make merit for the Thai New Year (Songkran). Monks from every temple in Tambon Saensuk congregate to perform religious rites which start with merit-making and food-offering and the bathing of Buddha images. These are followed by other activities such as building sand stupas, water-throwing, games and folk sports.
Boon Klang Ban and Phanatnikhom Basketware Festival:
A festival that dates back several years ago usually takes place during the 3rd to the 6th month of the Thai Lunar Calendar. An elder or respected villager determines a day for merit making and the ridding of ill luck for the well being of the people. The sharing of meals and performances of folk games follow the religious ceremonies. Thailand's waterways rivers, klongs, even hotel swimming pools will be ablaze with dazing lights on the evening of Nov. 14, when the Kingdom celebrates "Loy Krathong" one of the year's most-awaited festivals. The annual festival, also celebrated in other neighbouring countries, is held on the full moon day of the 12th lunar month. Thais place great importance in this event and while the best celebrations are said to be held in Bangkok, Ayutthaya, Sukhothai and Chiangmai, the event and while the best celebrations are said to be held in Bangkok, Ayutthaya, Sukhothai and Chiangmai, the event is marked with great funfair all over the Kingdom.
The New Year's Day
The International New Year Day has been adopted. On the first of January, people offer food to monks at the temple or at a particular site designated by government offices of private organizations. In Bangkok, the Phramaane ground and the lawn in front of the district offices are popular places.
Chapter 5: Conclusion
For a developing country like Thailand, not only are festivals and events an important element of our destination marketing and tourism promotion efforts, festivals and events are the engine of growth and the key drivers of social and economic development, particularly in the provinces.
Governments and National Tourism Organizations value festivals and events for their contribution to economic and social development through the creation of jobs and employment opportunities, the development of infrastructure, the distribution of revenue to rural areas and the generation of income for grassroot communities, all of which raise the standard of living for local residents.
As the world becomes a much smaller place, thanks to air travel and other recent travel infrastructure developments and travel becomes increasingly affordable, more individuals are traveling the world seeking culturally-enriching or even life-changing experiences.
Festivals and events are part of the local fabric of life. Whether traditional or contemporary, festivals and events reflect popular culture. They depict the local color, local flavor, sights and sounds.
Local culture, traditions and way of life animate the travel experience. They form the finer details of Nature's colorful tapestry and are part of the wonderful treasure trove we call "World Heritage".
Given the tremendous diversity we find around the world, even right here in Hawaii. Worldwide, there's no shortage of material or content for staging festivals and events.
Refrences:
1.                             Thailand Reflected in a River, by Steve Van Beek
2.                             Healthy Living in Thailand, Paperback, Bangkok, 2001, Asia Books  347 pages, ISBN 9748303497
3.                             Summer in Siam By John Borthwick
4.                             Thailand Oracle By Jim Rickman
5.                             Land of Jade by Bertil Lintner
6.                             Book on Thailand, Web portal
http://www.thaipro.com/dir/Thailand/Thailand_Books_1.html
7.                             www.tripadvisor.com
tdri.or.th/library/quarterly/text/j97_2.htm
unescap.org/ttdw/Publications/TPTS_pubs/pub_1748/pub_1748_TP
thailandoutlook.com/thailandoutlook1/download/special/Tourism
twnside.org.sg/title/anita-cn.htm
world-tourism.org/regional/middle_east
expo.nectec.or.th/tat/stable/history.html
bangkokpost.net/tourismreview2006/20.html
apec-tourism.org/tin.php?url_mainnav=2&url_subnav=35
Related Topics