Tesco Human Resource Management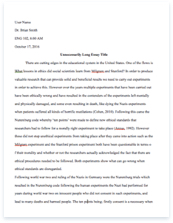 The whole doc is available only for registered users
A limited time offer! Get a custom sample essay written according to your requirements urgent 3h delivery guaranteed
Order Now
INTRODUCTION:
Human resources will be consider as important issue when there is a focus of achieving organizational goal and objectives or revising of company policy, employee issues or whether it's an issues of delivering products and services to the user. Human resource management ensures that organization hold the desired skills required to perform the operations effectively and efficiently. HRM focus on two main factors which are appropriate approach and activities. It refers to the procedure of managing the staff like performing recruitment then selection and doing placement, promotions or termination. It consists of different aspects like planning, profession guidance, job design, training, reward scheme, diversity and protection. It also focuses on the significance of employees in respect of their approach, behaviour and working capabilities, towards an organizational level of efficiency and effectiveness.
DEFINITION:
The effective utilisation of individual's skills with an organization is a task of a wide range of dynamic factors. These comprise of management, tradition and goals of the organization; the working environment where the employees are expected to perform; and the variety and self-management of the individuals themselves. In this era where markets are highly dynamic, lots of organisations are focusing on most significant factor which is human resource. Human resource is getting popular day by day as the organization are paying more attention towards it and most of the education system introduced it as a regular subject, also the CEO's are announcing in the general meetings that the employees are their real assets. Human resource management has achieved the status of new technique to manage the employees, but still it is categories as an ambiguous term. In today's time people still raise the question about the difference from traditional management system.
TESCO INTRODUCTION:
TESCO is one of the largest supermarket who deals with different food range, it offers fresh food range with health suitability and cost effectiveness in towns and city markets. It also offers non-food items like stationary, groceries, pharmacy, electronics, also offer some seasonal stuff like garden furniture. The main classified sector employer in the UK is TESCO. It's currently number of employees are 519,671 with the revenue of £64.539 billion and net income of £2.806 billion. More than 85% of sale is generated from UK stores, TESCO have variety of stores from Tesco express to Tesco extra and company currently operating in more than 12 countries.
Expanding business in the international market is one of the Tesco's strategies in order to diversify and increase market share. Tesco offer variety of jobs to work in store and non store jobs: * In store employees includes staff on checkouts, stock handler, managers, supervisors and some specialists like pharmacists. * Its distribution section requires employees who have skills to manage stock and logistics. Tesco wants to ensure that they have exact number of employees in the appropriate jobs at the correct time. To exercise this, it has planned procedure of recruitment and selection to be focused for managerial and operational level. Tesco plan to make sure all level of employees work together so that the business goals objective can be achieved.
HR Planning and Development Methods:
The main purpose of the Tesco is to observe and appraise the relation between cost and benefit of its activities related to training and development in terms of financial and non financial factors. To exercise this Tesco have to make sure the timing of investment and level of improvement in production. It results in their conduct with the customers and as the customer's satisfaction level increase they came back with more confidence.
Functions of human resource:
The key purpose of the human resource is to recruit, select, train and do the development of staff. This suggests choosing the suitable people then doing training and development. This will result to attain their high level of potential, morale and motivation. Tesco human resource are divided in to three function which are as follow;
Recruitment:
Recruitment refers to hire the best available option to perform the job. To exercise this Tesco have to advertise their available vacancies in different ways. The procedure of job will be according to the job available. Initially they prefer to do internal hiring. To fulfil vacancy they assess the level of talent available, then they either they rotate the employees at same level or do promotions. If they can't get suitable person, then job will be advertised internally on the intranet for couple of weeks. To do the external hiring,
For external recruitment, Tesco advertises its vacancies via its Tesco website www.tesco-careers.com or through vacancy boards in stores. Their website covers a lot of information about the organization its vision and expectation from their applicants. . The search tool shows all vacancies in the organization available. There they can find the job and apply for the job. If the applicant thinks he is the right person for the job he or she may click on the apply button and will be ask to register on the site. This is necessary so that Tesco already has information about her education, work history etc. After registering they can send in their application form to the recruitment center, here the forms are collected and compared.
2. Selection:
Selection is a process, which Involves choosing the most suitable people from those that apply for a vacancy, whilst keeping to employment laws and regulations. The very important part of the selection process is screening the candidate. This ensures that those person that are selected for interview have the best fit with the job requirements In screening there are two stages. In the first stage of screening, Tesco selectors look carefully at each applicant's curriculum vitae (CV). For getting a job CV plays the vital role to introduce the candidate in front of the selectors. It summarizes the candidate's education and job history to date. A well-written and positive CV helps Tesco to assess whether an applicant matches the person specification for the job.
SAMIULLAH
Finally the chosen applicants have an interview followed by attendance at an assessment center for the final stage of the selection process. 3. Training and development:
The Human Resource department at Tesco during the past decade has introduced a high commitment model, which offers training and development to all employees. They have developed their culture through extending their logo every little helps to prove their commitment to employees as well as to customers. This has proved a world class model and very successful for the organisation. The role of HR within the organisation has increased in importance. Through their introduction of strategic HR policies, which has led to an increase in business. Tainting is the acquisition of knowledge and skills in order for a person to carry out a specific task or job. This has demonstrated they are a first class provider of training to their employees, and has given scope for the organisation to expand into new markets. Training benefits employees in several ways: * It increases their sense of ownership in the business.
* They become more organized, productive and flexible and are better able to meet the needs of internal and external customers. * New skills and abilities in areas such as decision-making can empower staff, which makes them more effective. Tesco's business image also benefits, as customers are more confident in the competence and knowledge of staff. This in turn helps Tesco grow. Tesco has a flexible and structured approach to training and development, which adapts to individual employee needs. This allows people identified as having the potential and desire to do a bigger or different role to take part in training to develop. For the employee, on-the-job training is directly relevant to their work, they get to know the people in their area and feel part of the team faster. On-the-job training also has several advantages for the company:
* It is cheaper than off-the-job training.
* Managers see progress and can help when problems arise to resolve them quickly. * The employee is still working during training so is more productive. * The employee puts learning into practice.
Read more: http://www.oxbridgegraduates.com/essays/management/human-resource-planning-and-development.php#ixzz2KQOfnW5E
Related Topics