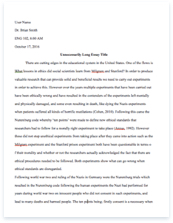 The whole doc is available only for registered users
A limited time offer! Get a custom sample essay written according to your requirements urgent 3h delivery guaranteed
Order Now
JET AIRWAYS LTD. – ABOUT THE COMPANY
Jet Airways Ltd is India's premiere airline. It is present in both domestic and international routes. Jet essentially caters to the entire spectrum of value chain. Jet's domestic market share stands at 26.2% as of May 2010 . On the whole, Jet flies to about 66 destinations including 23 international destinations across US, Europe and Asia. Jet also extends its offerings through code sharing relationships with foreign carriers to provide Jet better connectivity and as well expand its destination base. On the operational side, Jet currently is operating more than 86 aircrafts with an average fleet age of 4.53 years .
TABLE 1: OPERATIONS
Jet Airways Limited Domestic Full Service Carrier Market Share of 18.2%, -2.22 million passengers flown in FY10
JetLite/ JetKonnect Jetlite is a low cost carrier and total subsidiary of Jet Airways
Market share of 8%, 0.89mn passengers flown in FY10
Jet Konnect is a hybrid between LCC and Full service carrier
International 1.03 million Passengers flown in FY10
Operates flights in 23 international destinations
NEED FOR CRM IN AVIATION SECTOR
The airlines are struggling to gain market share and sustain profitability in today's fiercely competitive and economically demanding environment. It has become important to continuously acquire profitable customers and retain them. Airlines are developing new ways to manage their customer relationships to optimize customer loyalty and revenues.
QUESTIONS ON PROFITABILITY
Most of the airlines are running into red due to upward cost pressures on fuel. Also, lower load factors leading to lower yield have negatively impacted income position of airlines. (Annexure)
COMMODITIZATION OF SERVICES
Services like kiosk check-in, flight-notification, e-ticketing, virtual check-in etc. have become a commodity, with many services indistinguishable from airline to airline.
EMERGENCE OF LOW COST CARRIERS (LCCS)
LCCs have altered traditional segments of air travellers . Now the companies need to understand each segment's respective drivers.
CUSTOMER ACQUISITION STRATEGIES (FIRM LEVEL)
To attract new customers to use its services, following are the various strategies being followed by the company.
CREATION OF JETKONNECT (PRODUCT/ SERVICE DESIGN)
In May 2009, the company created "Jet Airways Konnect" to serve routes where the traffic was predominantly price sensitive and where there was very little demand for a product that offers a high level of service. It enabled the company to attract new customers on non-metro routes leading to an increase the amount of revenues per flight on the relevant flights by 5% to 10% .
CONCESSIONAL FARES (ACQUISITION PRICING)
The company offers concessional fares on all the domestic flights such as Student Concession, Senior Citizen Concession, Cancer Patients Concession, Visually Challenged Guests Concession, Armed Forces Concession, Youth Fare Concession, and locomotors Disability Concession.
TICKETS ON EMI (ACQUISITION PRICING)
A prospective customer can simply purchase the ticket on jetairways.com with their SBI Credit Card and pay back the amount over six months in six easy instalments, and that too at 0 % interest. The EMI would be calculated as 1/6th of the total ticket value.
CORPORATE/ INSTITUTIONAL DEAL
Jet Airways offers a customised Corporate Deal to match the organisational needs. Various SMEs, corporate houses can avail of Jet Airways Corporate Deals to help enhance the value of your air travel by enrolling into their Corporate Deal Programme.
EDUJETTER – FOR INTERNATIONAL STUDENTS
A perfect example of targeting communication based on segment needs, Jet Airways has come up with a special scheme for international travellers going abroad for studies. Also, since students travel in a group for their colleges, there is also a referral option that is provided on the online form.
USE OF IT (CHANNEL PREFERENCE IN ACQUISITION)
Jet Airways gives the customer an option to use their preferred channel of booking e.g. web, mobile and IVR. Direct selling on the web helped the airline cut costs on agency commission .
CUSTOMER DIVISIBILITY (INDUSTRY LEVEL)
The major metrics customer divisibility is based on Recency-Frequency-Purchase (RFP) profiling which is taken as given below-
This kind of value based segmentation in turn affects the main operating parameter of the airlines industry which is load factor
RPKM = Revenue Passenger Kilometres, ASKM = Available Seat Kilometres (Annexure)
Earlier airlines used to go by mileage-based segmentation. The value-based and needs-based approaches can help drive greater insight into the needs of high-value customers. It also enables a business to understand the profitability of each customer. By assessing customers' value to the company, and their key needs, the business can determine which customers it should retain and how it can prompt lower-value customers to higher-value segments
FIGURE 1: VALUE BASED SEGMENTATION
CUSTOMER RETENTION STRATEGIES (FIRM LEVEL)
IBM worked with a carrier that found that just over 15 percent of their customers accounted for over 40 percent of its revenue . In such a scenario, it becomes extremely important to retain the profitable customer which can be identified from the value based segmentation. Following is the analysis of certain key retention strategies being employed by the Jet Airways:
JET PRIVILEGE PROGRAMME
It is the frequent flier incentive scheme of Jet Airways. The Jet Privilege programme offers members many benefits and privileges based on their membership tier. The points are converted into JPMiles which can later be redeemed or purchased. Also, benefits such as Lounge access, Tele check-in, additional baggage allowance, premier check-in counters, fast track immigration, priority baggage tagging and waiver on cancellation fees etc.
CUSTOMER SELF-SERVICE INITIATIVES
Airlines drive low-value customers to use self-service initiatives to reduce the cost-to-serve and improve the efficiency of customer service representatives. For example, Jet Airways gives the customers option to check-in through web, telephone, sms, Kiosk etc. JPMiles are awarded in the frequent flyer rewards for purchasing tickets online or for using a self-check-in kiosk.
REAL TIME INFORMATION
Another strategy to keep the customer loyal that Jet is using is to provide the most updated information to the customers. This information is of two types:
• Flight status notifications, PNR status (mobile & email)
• Latest promotional offers, best fares through regular mailers
• monthly email newsletter to Jet Privilege members, travel agency partners and corporate clients
ON-DEMAND SERVICES
Extended applications like video-on-demand, phone-on-demand and Internet access will become a differentiator in long haul flights . By making these services available, the Jet Airways hopes to increase its customer loyalty.
OTHER SERVICES
• Special Meals: Diabetic Meal, Low Calorie Meal, Low Salt Meal, Low Protein Meal etc.
• Bus service for some special routes
• Special care: infants, expectant mothers, senior citizens, person with disabilities
• Feedback mailers and customer engagement through social networks
TECHNOLOGICAL DRIVEN CRM ACTIVITIES (FIRM LEVEL)
Around 35 to 40 percent of the tickets are booked directly on the Internet . With greater awareness and usage of the Internet, the role of technology is going to intensify further. The importance of IT in this sector and IT investments are decided on three following major criteria—increase in revenue, passenger facilitation and cost reduction .
EPSILON FUELS JET AIRWAYS' CRM (DATABASE MARKETING)
Jet Airways delivers its consumer and trade communications through leading digital marketing company Epsilon's email solution to enhance customer relationships . While Jet Airways was ranked favourably amongst passengers in terms of in-flight service, entertainment, value and efficiency, this step was aimed at improving its customer relationship management and increase brand loyalty amongst its frequent fliers, corporate clientele and trade partners.
Epsilon's email platform optimises email delivery, has deep tracking and reporting features as well as segmentation and optimisation tools that enable Jet Airways to reap the benefits of relevancy in its communication with customers. The email solution also allows Jet Airways to monitor and track a specific email communication all the way to a booking or enquiry transaction. This allows the airline to leverage profile and transactional behavioural data to ultimately achieve one-to-one marketing with its customers.
LOST BAGGAGE TRACER (WEB BASED TECHNOLOGIES)
All the baggage details are entered into a Jet Airways worldwide computerized baggage tracing system. The services are provided by World Tracer, an Industrial Application Co-sponsored by SITA and IATA.
USE OF SOCIAL MEDIA
Jet Airways came up with a social media customer connect initiative in Jan 2010 . The airline has created communities on Facebook and Twitter. Jet Airways intends to reach out to a larger cross-section of its customers and keep them informed on a real-time basis.
Besides being a connecting medium, the Jet Airways communities – www.facebook.com/jetairways and www.twitter.com/jetairways – also provide guests with news updates about flight schedules, new customer programmes, route additions, services and special offers, etc. The company also offers widgets to be put on the webpage to keep abreast of the best fares.
THE ADD-ON SELLING STRATEGIES
After acquiring & retaining the customer, it is important to make the customer go up the value ladder by sending add-on selling offers through the mailers which the consumer may find interesting.
THROUGH PROGRAMME PARTNERS
The customers may earn and redeem JPMiles to enjoy special benefits from the services of their programme partners. Given below are their various programme partner categories.
Programme Partner Categories Car Rental Car rental services for passengers e.g. Avis & Hertz
Co-Brand Cards Citibank credit card holders, Citi Premier Miles and Citi Premier Miles Elite credit card, Standard Chartered Bank credit card holders in the UAE, Kotak credit card holders in India
Code Share Has 10 codeshare partner for connecting flights
Entertainment Partnered with seventymm to rent a movie
Hotel Earn points on amount spent per eligible stay at Club Mahindra Holidays and Zest Breaks
Lifestyle Exclusive offers from Green Trends, a family beauty salon, Jetair Tours, Limelite, Regus
Publishing Subscribe online and enjoy exclusive discount on the subscription price of Business World
Retail Special offers on Ethos, Arrow, Van Huesen, Titan Industries, Odyssey
Telecommunication International calling cards from Matrix Cellular Services
OTHER UP-SELLING & CROSS-SELLING OFFERS
Insurance
JetProtect travel insurance offers features to compensate for lost or delayed baggage, flight delays due to fog, and medical expenses during the trip etc.
Cabin bonus
By giving cabin bonus, Jet Airways gives the most-valued customers an incentive to move up. Jet Privilege customers may earn '100% Cabin Bonus' for bookings in First Class etc.
Meta-marketing for student going to study abroad
A host of benefits are offered under the EduJetter scheme ranging from Student Medical Insurance, Special forex rates on ICICI Bank Travel Cards, discount coupons from FedEx Express for international shipping, free talk time worth from Clay and discounts on bags from Samsonite.
DEGREE OF CUSTOMER DEFECTION AND LOYALTY (INDUSTRY WISE)
Over the last decade, almost all airlines have felt the detrimental effects of increased 'customer power', as greater customer choice and lower barriers to defection have turned keeping customers into a battle that must be fought anew each day. The decline in travellers who stick with a single carrier is a the result of sweeping industry changes triggered by
• Weakening of popular frequent flyer programs
• Rise of low cost carriers
• Restructuring of major airlines.
There's this floating customer base. Every airline has to work harder to attract and retain customers .
DEGREE OF CUSTOMER DEFECTION
For the airlines industry, customer churn is a major issue. Although, most of the airlines try to ensure customer loyalty and reduce defection by implementing frequent flyer programmes (FFPs). But customers are lost due to price incentives with other airlines.
I have not been able to gather any significant data or percentages regarding the customer defection rate. However, companies can reap good advantages by reducing their customer churn rate. A research study showed up that in airlines industry, by implementing CRM the airlines can get incremental revenue of 0.5%-1.1% only from reduced churn itself .
DEGREE OF CUSTOMER LOYALTY
For the airlines implementing CRM, it becomes possible to single out customers who are profitable, gaining an understanding of their preferences to improve retention and increase the volumes sold. These valuable customers can become advocates for the airline and its products. Finally, CRM helps an airline to build loyalty.
Net promoter score (NPS) is a measure of customer loyalty that many companies are using which is based on this concept of product/ service recommendation. Jet Airways is a 3-star rated airlines by Satmetrix which also come up with NPS Industry Benchmark reports. The NPS leader in the US & Europe in the airlines was Jet Blue with a NPS of 64% . However, I was unable to find the score for any of the airlines in India.
HORIZONTAL AND VERTICAL LEARNING IN THE ORGANIZATION
For effective CRM implementation, the whole organization needs to become customer centric. To achieve this objective, the company needs to continuously innovate and change itself to adapt to the latest market needs. Herein comes the concept of a learning organization in CRM. There are widely two modes of learning which are discussed below:
VERTICAL LEARNING
This kind of learning takes place through a quantum jump which may be in the form of a process design or automation. When Jet Airways went for the Epsilon CRM package, it was a quantum jump for the organization. This kind of learning associated with vertical interventions is called the vertical learning.
HORIZONTAL LEARNING
On the other hand, horizontal learning is a prolonged climb by increasing loyalty of the employees. It is a continuous process which is driven not by one or two major interventions but it is driven by the human capital of the firm. This kind of learning is hard to replicate because it is usually unique to the culture of a particular firm.
One of the major applications of horizontal learning in relationship marketing is in the form of internal marketing. The employee while delivering the service, if understand their role properly and are sensitive to the needs of the customer, will be able to provide a better customer experience.
DEVISING A LOYALTY BASED RELATIONSHIP BUILDING STRATEGIES
A relationship advantage is reinforced by a virtuous cycle of loyalty. When there is not a virtuous cycle, the advantages are generally short-lived . To devise a loyalty-based relationship building strategy, a 3-step approach is proposed:
DEFINING OBJECTIVES
The objectives for a relationship building strategy must contain quantifiable information regarding the customers. For Jet Airways, these can be the objectives-
Objective Activity Quantifier
Who are our best customers? Using RFP profiling, identify the customers contributing majority of the revenues No. of customers contributing more than 80% of the revenues
Repurchase Rate What is the rate of repurchase among our best customers? % of existing customers who will book from Jet Airways the next time that they book a ticket in a given time period
Defection Rate How many of our best customers are switching to other airlines? % of existing customers who have stopped booking from Jet Airways in a given time period
DEVELOPMENT – DEPLOY THE BEST 'SERVICE MIX'
After identifying the best customers, the firm needs to identify the most critical aspects of perceived customer value and deploy resources to provide the same to these customers.
FIGURE 2: MOST IMPORTANT FACTORS WHILE CHOOSING AN AIRLINES
RELATIONSHIP MARKETING AUDIT
In this last step, the company needs to do a detailed analysis of customer analytics to draw insights into the purchasing patterns of the customers and their response to the marketing communication being sent out by the company. Some of the audit activities that can be performed are listed as given below:
• How many customers clicked on the offer sent by the company?
• How many of those customers actually enquired more about the upselling offer?
• How many customers actually availed the offer?
• What is the monetary value of their purchases?
All this data can be gathered from the CRM package and can be used to personalize the communication to the firm's best customers.
INTEGRATED CRM STRATEGY FOR THE FIRM FOR A PERIOD OF 5 YEARS
CRM applications in sales, marketing and technique support play a very important role in supporting the entire cycle. However, if these systems exist in isolation, the efforts towards optimizing the customer experience may not yield desired results. What's needed is a concept that integrates all of a company's systems around a logical architecture .
DEVISING A RELATIONSHIP STRATEGY FOR JET AIRWAYS
Framework Implementation
Understand the sources and consequences of customer retention • Servicing mix
• Loyalty Programmes
• Quality of channel partners
• Repurchase rate
Identify the reasons for defection "Why do customers switch?" • Competition offers
• Lack of connecting options from the airlines (work on code sharing with other airlines)
• Dissatisfied from the quality of service
Select the customers to retain "Which customers are valuable"? • Using RFP analysis valuable segments can be identified
Design programs to enhance the value proposition and create barriers to imitation "How can we gain an advantage?" • Enhance the value proposition by personalizing the customer experience
• Send relevant offers to the customers based on their buying pattern
• Try to prevent commoditization of service
Align the organization to retention as a top priority "How will we implement the strategy?" • Improve the operational activities to make them customer centric
•
Monitor performance and collect feedback for continuous improvement programmes "How are we doing?" • Detailed customer analytics and perform regular audits to track consumer trends from the CRM package
By implementing a truly consumer-centric approach to relationship management, jet airways will be better positioned to acquire, develop and retain high-value customers. By continuously developing & implementing customer analytics and decision-support technologies, the firm can begin to use customer information not only to differentiate service levels, but also to drive operational decisions.
In this way, Jet Airways's CRM program can become a platform for achieving not only near-term operational efficiency but long-term relationship management and growth as well.
Works Cited
Annual Report. Jet Airways . March 2009. March 2009.
Application of Customer Relationship Management in Airline Industry. Majidi, Mohammad. J. Tarokh & Mahmoud.
Application of e-CRM to the Airline Industry. Mr Hongwei Jiang, School of Aerospace, Mechanical, and Manufacture Engineering.
Aviation Sector Report. Naman Securities. 2010. 2010.
IBM Institute for Business Value. 2002. The future of CRM in the airline industry:A new paradigm for customer management. 2002.
Shajahan, S. 2004. Relationship Marketing. s.l. : Tata McGraw Hill Education Pvt. Ltd., 2004.
Shanmugasundaram (ed.), Shanmugasundaram S. Customer Relationship Management: Modern Trends And Perspectives .
The Changing Paradigm of the Aviation Sector . A.T. Kearney, Southeast Asia. Sep 2003. Sep 2003, PECC International Roundtable.
Related Topics