Systems Applications and Products in Data Processing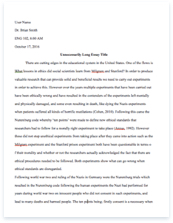 The whole doc is available only for registered users
A limited time offer! Get a custom sample essay written according to your requirements urgent 3h delivery guaranteed
Order Now
SAP stands for Systems Applications and Products in Data Processing. It was Founded in 1972 by Wellenreuther, Hopp, Hector, Plattner and Tschira. SAP by definition is also name of the ERP (Enterprise Resource Planing) software as well the name of the company. SAP system comprises of a number of fully integrated modules, which covers virtually every aspect of the business management. SAP is #1 in the ERP market. As of 2010, SAP has more than 140,000 installations worldwide, over 25 industry-specific business solutions and more than 75,000 customers in 120 countries Other Competitive products in market are Oracle, Microsoft Dynamics etc. What is an SAP- ERP? Why it is Required?
Following Video will explain the need of an ERP software like SAP in an enterprise Video Transcript with Key Takeaways Highlighted:
* The very basic question is why Enterprise Resource Planning also called ERP is required ?To answer this , lets examine this typical business scenario * Sales Team approaches the Inventory department to check for availability of the product. * In case the product is out of stock ,the sales team approaches the Production Planning Department to manufacture the product.The Production planning Team checks with inventory department for availability of raw material * If raw material is not available with inventory , the Production Planning team buys the raw material from the Vendors then Production Planning forwards the raw materials to the Shop Floor Execution for actual production.
* Once ready , the Shop Floor Team forwards the goods to the Sales Team , who in turn deliver it to the client. The Sales Team updates the Finance with revenue generated by sale of product * Production planning Team update the finance with payments to be made to different vendors for raw materials.All departments approach the HR for any Human Resource related issue. * That is a typical business process of in a manufacturing company * Some Key Inferences one could derive from the scenario would be. * A typical Enterprise has many Departments or Business Units. * These Departments or Business Units continuously communicate and exchange date with each other. * The success of any organization lies in effective communication, and data exchange, within these departments ,as well as associated Third Party such as Vendors, Outsourcers ,and Customers. * Based on the manner in which communication and data exchanged is managed * Enterprise systems can be broadly classified as 1) Decentralized System. 2) Centralized System which are also called as ERP. * Lets look at Decentralized system first
* In a company with Decentralized System of Data Management – Data is maintained locally at the individual departments; Departments do not have access to information or data of other Departments * To identify problems arising due to decentralized Enterprise management system lets look at the same business process again. * The Customer approaches the sales team for a product, but this time around he needs the product, on an urgent basis * The Sales Team do not have real-time information access to the products inventory. * So they approach the Inventory department to check the availability of the product. * This process takes time and customer chooses another vendor * Loss of Revenue and Customer Dissatisfaction.
* Now , suppose the product is out of stock and the Sales Team approaches the Production Planning team to manufacture the product for future use. * Production Planning Team checks the availability of the raw materials required. * Raw Material Information is separately stored by Production Planning as well as Inventory Department. * Thus Data Maintenance Cost (in this case Raw Material) goes up. * A particular raw material required to manufacture the product is available in the inventory ,but as per the database of the production planning team, the raw material is out of stock. * So , they go ahead and buy the raw material.
Thus, material as well inventory cost goes up. * Once the raw material is available ,the shop floor department suddenly realize they are short of workers * They approach the HR , who in turn hire temporary employees at higher than market rates. Thus LABOR Cost Increases. * The production planning department fail to update the finance department on the materials they have purchased. * The finance department defaults the payment deadline set by the vendor causing the company loss of its repute and even inventing a possible legal action. * This is just a few of many a problems with decentralized systems. * Some Major problems with the decentralized system are – * Numerous disparate information systems are developed individually over time which are difficult to maintain * Integrating the data is time and money consuming
* Inconsistencies and duplication of data
* Lack of timely information leads to customer dissatisfaction , loss of revenue and repute * High Inventory , material and human resource cost. * These are some major drawbacks for which we need a solution. Well the Solution lies in Centralized Systems ie. ERP. * In a company ,with Centralized System of Information and Data Management 1) Data is maintained at a central location and is shared with various Departments. 2) Departments have access to information or data of other Departments. * Lets look at the same business process again to understand how a Centralized Enterprise System helps overcoming problems posed by a Decentralized Enterprise System * In this Case , all departments update a Central Information System * When Customer approaches the sales team to buy a product on an urgent basis * The Sales Team has real-time information access to the products in inventory which is updated by the Inventory Department in the Centralized System * Sales Team respond on time leading to Increased Revenue and Customer Delight * In case , manufacturing is required , the Sales Team update the Centralized Database.
* Production Planning Department is auto updated by the Centralized Database for requirements. Production Planning Team checks the availability of the raw materials required via Central Database which is updated by the Inventory Department * Thus Data Duplication is avoided and accurate data is made available * The Shop Floor Team update their Man Power Status regularly in the Central Database which can be accessed by the HR department. In case of shortage of workforce * HR team starts recruitment process with considerable lead time to hire a suitable candidate at market price .Thus labor cost goes down * Vendors can directly submit their invoices to the Central Enterprise System which can be accessed by the Finance Department. Thus payments are made on time and possible legal actions are avoided * The key benefits of the centralized system are
* It Eliminates the duplication, discontinuity and redundancy in data * Provides information across departments in real time.
* Provides control over various business processes
* Increases productivity, better inventory management , promotes quality ,reduced material cost , effective human resources management, reduced overheads boosts profits * Better Customer Interaction , increased throughput. Improves Customer Service * Hence , a Centralized Enterprise Management System is required. * SAP is a Centralized Enterprise Management System also know as Enterprise Resource Planning.
A SAP ERP system requires a lot of support and pre-planning
The SAP ERP system was developed by SAP AG, a company founded by five former IBM employees in 1972 who wanted to create a real-time "Systems, Applications and Products" business system. SAP was one of the first major enterprise resource planning software companies to develop the concept of individual programs that can be purchased, installed, and run separately while extracting data from a common database. In 2005 SAP launched its ERP Central Component (ECC) 6.0 to redefine enterprise resource planning – delivering role-based access to crucial data, applications, and analytical tools. The SAP ERP system is traditionally implemented by very large corporations or growing midsized companies. They have, however, introduced the "SAP Starter Pack" for small businesses. The implementation project can be very expensive. In 2009, several UK sources reported that "for a Fortune 500 company, software, hardware, and consulting costs can easily exceed $100 million (around $50 million to $500 million).
Large companies can also spend $50 million to $100 million on upgrades. Full implementation of all modules can take years," which also adds to the end price. Midsized companies (fewer than 1,000 employees) are more likely to spend around $10 million to $20 million at most. The SAP ERP system website has the slogan "the best run businesses run SAP" and there is a lot of truth in the saying. However, it has to be a "best run business" in terms of operating as a group of cohesive units before implementing a SAP ERP system in order for the implementation to be successful. I have said this many times to many different companies – the problems that arise in an implementation project are related to people and process, not software issues. If a company has not fully defined the objectives for their operation and if there is not a strong commitment or a positive approach to change, the project will founder. Extensive pre-planning is essential
Systems such as SAP ERP are designed to integrate all departments and functions across a company onto a single computer system to serve all those different departments' particular needs. This is such a major undertaking that it may need months or even years of pre-planning and extensive ERP implementation support, especially if there are a number of organizational differences. I worked on the pre planning process for six months with one very large corporation and at the end of six months they cancelled the SAP ERP project to focus on dealing with their internal organizational issues. This was a wise decision on their part. The company recognized that they were unlikely to realize a return on such a large investment unless internally they had their house in order. Here is my advice as a consultant who has managed many ERP projects from the initial planning to the implementation.
When evaluating the features of SAP ERP, do it with your organization firmly in mind. As a first step, examine the following core functions (as described by SAP) and assess how difficult it would be to fully implement each of them: Financials – Ensure compliance and predictability of business performance – so your organization can gain a deeper financial insight across the enterprise and tighten control of finances. SAP ERP Financials automates financial and management accounting and financial supply chain management. The solution also provides rigorous support for corporate-governance mandates such as Basel II and Sarbanes-Oxley. Human Capital Management – Optimize your HR processes with a complete, integrated, and global human capital management (HCM) solution. SAP ERP provides this HCM solution for organizations of all sizes and in all industries. You can maximize the potential of your workforce, while supporting innovation, growth, and flexibility.
The SAP ERP HCM solution automates talent management, core HR processes, and workforce deployment – enabling increased efficiency and better compliance with changing global and local regulations. Operations – Manage end-to-end procurement and logistics business processes for complete business cycles – from self-service requisitioning to flexible invoicing and payment – optimizing the flow of materials. SAP ERP Operations also helps discrete and process manufacturers manage the entire life cycle of product development and manufacturing. The solution automates the entire manufacturing process and reduces costs by controlling and adapting the manufacturing process in real time – and increases customer satisfaction by delivering higher-quality products. Corporate services – Helps organizations manage their most cost-intensive corporate functions by supporting and streamlining administrative processes in the areas of real estate; enterprise assets; project portfolios; corporate travel; environment, health, and safety compliance; quality; and global trade services. SAP ERP Corporate Services is a complete and integrated solution that maximizes transparency and control, while reducing financial and environmental risks and enhancing safety of employees. Are you ready for SAP ERP?
Given the above, are you confident that your project planners will be able to articulate how to execute a SAP ERP implementation for your organization? If the answer is yes, then this will be a worthwhile undertaking with a measurable ROI. If the answer is no, your organization has some work to do before contemplating a SAP ERP investment.
SAP, started in 1972 by five former IBM employees in Mannheim, Germany, states that it is the world's largest inter-enterprise software company and the world's fourth-largest independent software supplier, overall. The original name for SAP was German: Systeme, Anwendungen, Produkte, German for "Systems Applications and Products." The original SAP idea was to provide customers with the ability to interact with a common corporate database for a comprehensive range of applications. Gradually, the applications have been assembled and today many corporations, including IBM and Microsoft, are using SAP products to run their own businesses.
SAP applications, built around their latest R/3 system, provide the capability to manage financial, asset, and cost accounting, production operations and materials, personnel, plants, and archived documents. The R/3 system runs on a number of platforms including Windows 2000 and uses the client/server model. The latest version of R/3 includes a comprehensive Internet-enabled package. SAP has recently recast its product offerings under a comprehensive Web interface, called mySAP.com, and added new e-business applications, including customer relationship management (CRM) and supply chain management (SCM). As of January 2007, SAP, a publicly traded company, had over 38,4000 employees in over 50 countries, and more than 36,200 customers around the world. SAP is turning its attention to small- and-medium sized businesses (SMB). A recent R/3 version was provided for IBM's AS/400 platform.
Related Topics